It is time for most of the cities to fight through the apocalypse where Delhi is once again leading the list of being the city with the most deteriorated air quality, smog, and pollution that affect health in unfathomable ways. Apart from the breathing problems and other health concerns - itchy skin, irritation, rashes, and infections hurt the most! With exposure to the pollution and micro dirt particles, your skin needs the most attention. Dr. Manoj Kutteri, the Wellness Director of Atmantan Wellness Centre, says, "The skin gets highly sensitive with all the dust and dirt around. Itching, burning, stinging, etc along with resistance to cosmetics and makeup are common. As dehydration, accumulation of dirt on the skin, and reduced skin defense leads to skin looking dull, proper care is extremely important."
Deep Cleanse Your Skin
The first and foremost step to saving the skin from sensitiveness, rashes, itchiness, etc is to keep the surface clean. Make sure you take bath twice a day and use a gentle foaming wash to deep cleanse your skin. Exfoliating twice a week, peel-off masks, etc help fight the clogged pores, blemishes, and blackheads.
Strengthen Skin Defense System
After cleaning the skin, it is important to shield it against the harmful dust particles present in the air. Use a pollution-defying serum that is rich in antioxidants and Vitamin E to build-up the skin defense system! Moisturize the skin with creams and lotions that are enriched with glycerin, lanolin, beeswax, etc for saving the skin from further damage.
Proper Hydration Is Very Important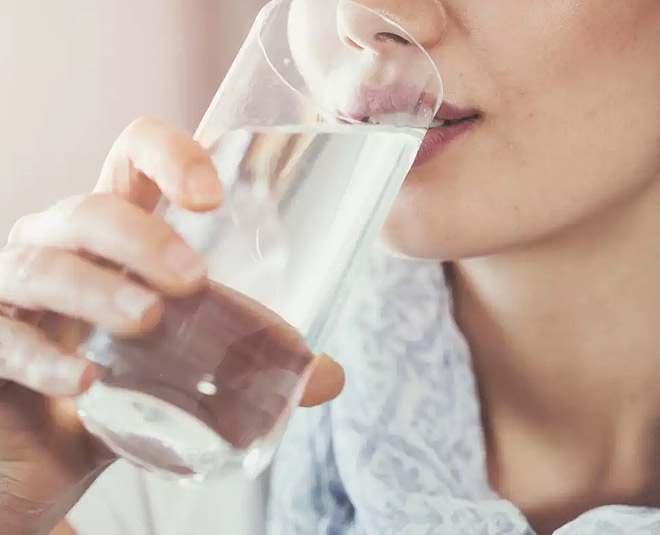 With so much smog and pollution around, health is compromised. Drinking enough water is the first step to cleanse the body from within and help the body defense system work well. Hydrating the skin doesn't just make the skin look fresh and radiant, but prevents from damage too. Using facial mists to spritz some freshness or sheet-masks can help hydrate the skin and repair the damage.
Don't Miss: Rujuta Diwekar Suggests Food To Brave Pollution
Maintain Healthy Diet
A healthy diet ensures a healthy body. Rather than bingeing on junk or street food, choose to go for a minimalistic healthy diet. Eat your greens. Binge on fruits and vegetables. Load up on fluids and give unhealthy food a break. Fruits and juices are rich in antioxidants that reduce the impact of damage on the skin and keep up the radiance.
Take Essential Vitamins
For someone whose skin is extremely damaged and dull, health supplements like biotin, Vitamin E, Vitamin C, minerals, etc is ideal. It is important to get the skin checked and take the essential vitamins that boost skin health. These vitamins accelerate the process of skin renewal while also helping prevent damage.
Prevention Is The Cure
Leaving skin and hair exposed to the air accelerates the damage even more. It is important to understand the weather conditions before stepping out of the house. Here are some of the ways to prevent skin and hair damage:
Cover your hair with a hat or scarf.
MoisturiSe the skin with a pollution-defense cream.
Wear breathing masks to save from the dust particles getting inside the body.
Wear full-sleeved clothes to reduce skin exposure to pollution.
Wear sunglasses/clear glasses to prevent the eye.
Home Remedies Go A Long Way
For people with highly sensitive skin, home remedies are the best to fight the Post-Diwali hazards of pollution. Clay masks, lemon and honey face packs, chickpea and curd scrub, etc lend gentle care to the skin while hydrating, protecting, and replenishing it with nutrients. Turmeric is a powerful antibacterial and antibiotic agent that helps the skin heal. Use the naturally enriched home ingredients to fight through skin problems.
Dr. Kutteri says, "With the environment being polluted to fatal heights, responsible skin and health care routine can help fight through the health hazards."