Sheet masks are getting popular day by day, and any girl who follows a skincare routine has surely heard of this beauty product. They are basically thin sheets of cotton that are soaked into various concoctions and applied directly to the face. These wonder products can give your skin a much-needed boost and make your skin smooth, supple and glowing. However, if you are running out of sheet masks or find them expensive, here's good news for you. You can easily create your own sheet mask a home! Read on!
Find A Cloth
Experts believe that muslin cloth is the best fabric as it can withstand multiple uses and be washed effectively after every use. So, take a muslin cloth and hold it against your face. Use an eyebrow pencil to mark out where the eyes, nose, and mouth are so you can easily cut them.
Cut Out The Holes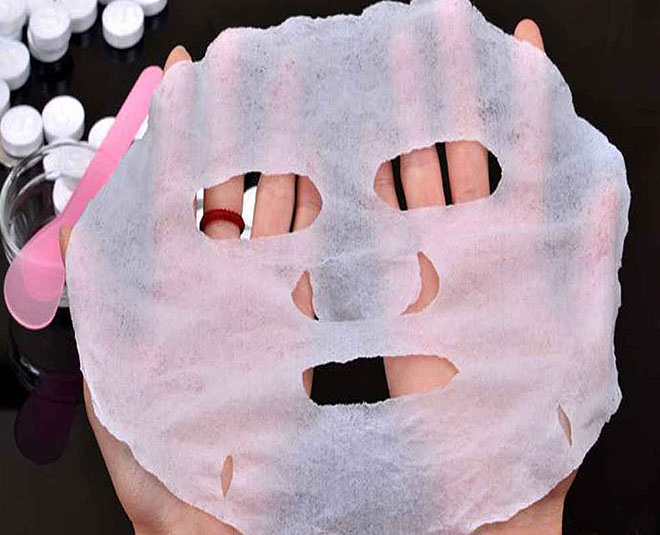 Cut out the marked holes with a pair of scissors. This will allow you to breathe, see and talk through the mask.
Don't Miss: Tame All Your Hair Woes With These DIY Garlic Hair Packs
Add Your Skincare Ingredients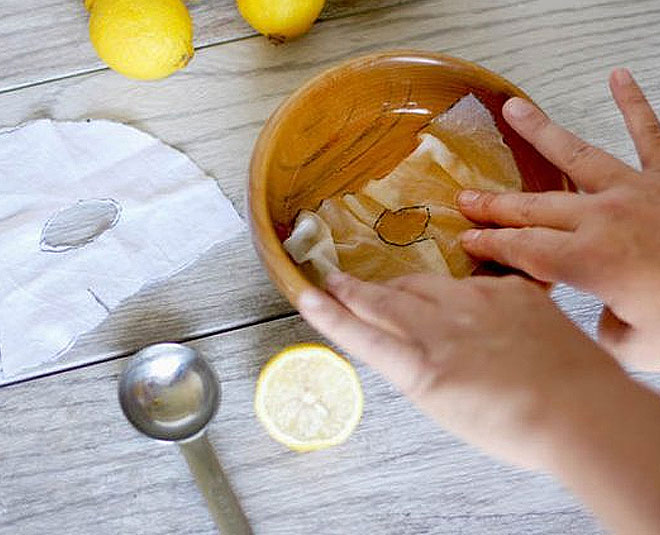 Soak some brown rice in water for at least 5 to 6 hours then dip your cotton wipes/mask sheets into it and refrigerate everything. Leave it for about 20 minutes and your refreshing rice water sheet mask is ready to use! Brown rice is packed with antioxidants that help add a healthy glow to your skin. It's one of the most trusted and effective anti-aging agents too.
If you have sensitive skin, this cucumber sheet mask will be a better option for you. Cucumber is packed with vitamin C and has caffeic acid that helps fight swollen irritated skin and helps reduce signs of aging. Simply, extract juice out of 2-3 cucumbers and soak your sheet mask in it and refrigerate for about 30 minutes.
Don't Miss- Here's How You Can Make Your Own Hand Soap At Home
Disclaimer: All content, including tips and suggestions, is entirely based on research and data available on the internet. It is advised not to construe it as professional medical advice and consult a doctor before including any remedy in your beauty regime.
If you found this article interesting, stay tuned to HerZindagi for more such content!