So many of us dream of long, shiny tresses. Have you ever dreamt of a healthy scalp? Often, we skip paying attention to our scalp. However, your scalp deserves equal attention and it is important to have a clean and healthy scalp for good hair growth.
What Is Scalp Scrubbing?
The scalp is where your hair grows from. To maintain the health of your scalp, it is important to exfoliate it. Exfoliation involves the removal of dead skin cells, dirt, and oils which stick to the scalp. This can be due to environmental factors or through a chemical packed hair product.
By exfoliating your scalp, you freshen up the skin which further helps hair follicles to grow healthy hair. A lot of people pay attention to the hair but not the scalp and that is one reason why dead layers keep building up and prevent hair growth.
Benefits Of Scalp Scrubbing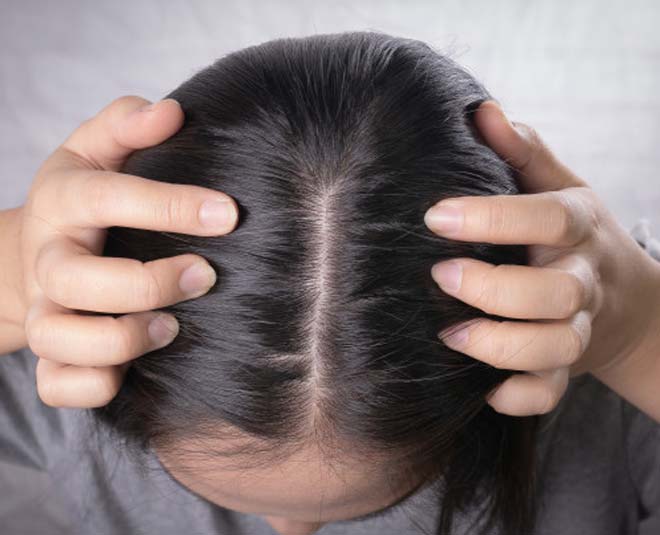 Removes Dead Layers
When you don't cleanse your scalp properly, dirt, dust, and dandruff start to build up. Also, we use so many different hair products like hair gels, sprays that block the hair follicles. This further prevents hair growth. Scrubbing your scalp helps in removing all the product build-up, dust, and dirt.
Improves Hair Growth
Scalp scrubbing involves removing dead skin cells on the scalp. This provides your hair follicles a clean and healthy space to grow. It is impossible to grow new hair if your scalp has build-up of dust, dirt, and polluted air.
Don't Miss: Your Guide To Using Rice Water For Hair Growth
Prevents Dry Scalp And Dandruff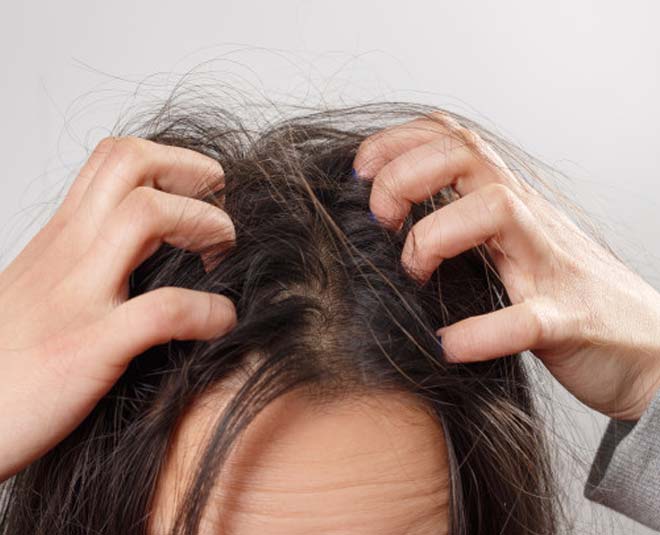 Dandruff starts to accumulate on the scalp as flakes. This prevents your hair to get the goodness of the natural oils. Exfoliating your scalp prevents dryness and dandruff. This further allows the natural oils of the scalp to nourish your hair and keep them healthy.
Gives You Shiny Hair
Exfoliating your scalp will clear hair follicles of all the different deposits which keep accumulating with time. This further helps you grow your hair healthy and shiny.
DIY Scalp Scrub
There are various scalp scrubs avaialble in the market but if you don't wish to use it, you can make one for yourself at home.
Ingredients Required:
1/4 Cup Olive Oil
1/2 Cup Brown Sugar
Directions:
In a bowl, add the two ingredients and mix well. Massage the mix on your scalp and rinse with water after a few minutes.
Don't Miss: Try These DIY Scalp Scrub For Long, Shiny And Healthy Hair
How To Exfoliate Your Scalp?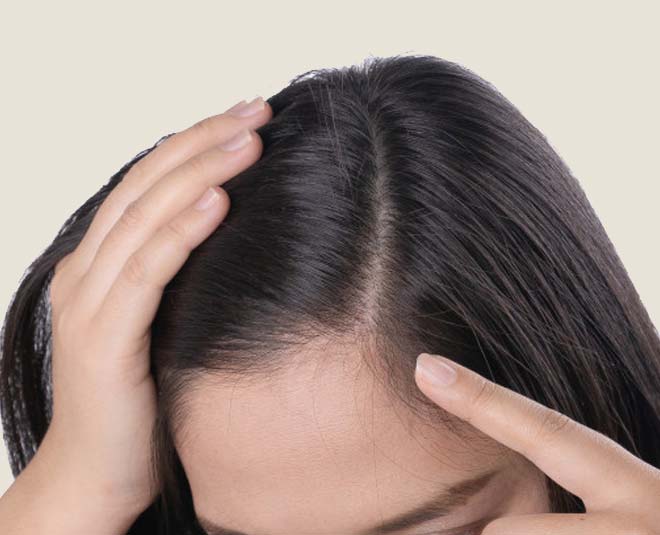 Exfoliating the scalp doesn't mean you have to be harsh to get rid of all the buildup. Being gentle is the key. There are a variety of scalp exfoliating products available in the market. Pick a product depending on your scalp type. If you have a sensitive scalp, make sure you consult your doctor before picking your product.
Section your hair and start by using the product directly on the scalp. Massage your scalp in a circular motion with your fingertips. Rinse with water.
How Often Should You Scrub Your Scalp?
It all depends on the number of hair products you use. Also, how often is your hair exposed to polluted hair, dust, and dirt. Otherwise, using a scalp scrub once or twice a month is enough to cleanse your scalp of any buildup.
There are numerous benefits of exfoliating your scalp. For healthy and long hair, make sure you make scalp scrubbing a part of your routine. If you have questions related to scalp exfoliation, write to us! For more such stories, stay tuned!