Hair rebonding is the process of chemically relaxing the natural texture of one's hair to make it smoother, frizz-free and straight. People with curly or rather not naturally straight hair sometimes prefer to sport glossy lengths without any curls or waves. To acquire that, people undergo the process of chemical straightening, also known as rebonding. Rebonding breaks down the natural bonds of your hair follicle to rebuild them into a different shape by changing your texture.
Mr Rayed Merchant, Director Marketing (Global) & Head Brand Procurement, SSIZ International, told HerZindagi that "the chemicals used to get a perm are the same ones used in rebonding as well but to maintain the hair after the process is vital. Rebonding, if not done right or taken care of correctly after it's done, can damage the hair and even lead to hair fall. Since rebonding is a chemical process that leaves your hair to be fragile after it's done, it is imperative to follow a few steps suggested by your hair expert."
Here is a list of do's and don'ts suggested by him that you can follow if you want your hair to be healthy and soft.
What To Do
Shower Cap & Air-Dry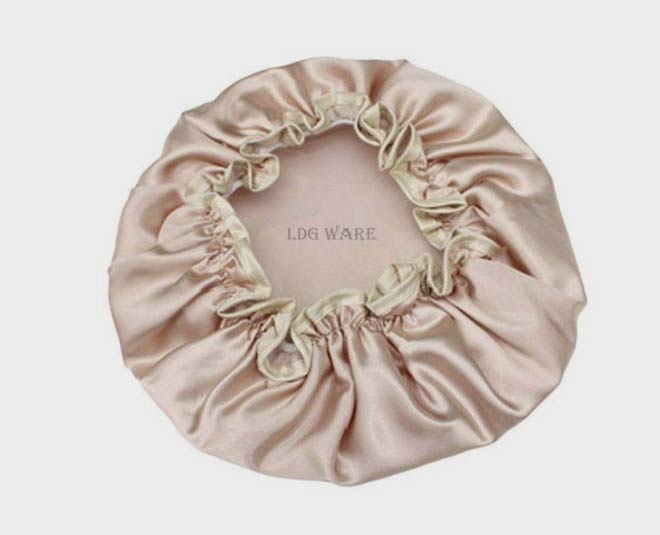 For a few days after rebonding, it is ideal to use a shower cap in the shower and if your hair does get wet, let it air dry (preferably).
Appropriate Shampoo & Conditioner
One must be sure to use a shampoo and conditioner for straight hair. By following this, you're treating your hair like it has always been a straight hair type.
Food For Hair
Like every individual needs the right amount of nutrition to keep going, your hair too needs the right amount of care for it to grow and stay healthy. One must be sure to oil their hair by scheduling regular hot oil treatments.
Less Or No Heat
As rebonding is an intense chemical procedure, one must keep in mind to not use too much heat to style the hair on a regular basis. If styling is needed, one must use minimum heat or a dryer on full airspeed (medium heat). To protect the hair, one must also use serum pre-and post-styling so that your hair is not further damaged.
Comb It Right
While combing your hair, use a brush/comb with large teeth to maintain straight hair.
Don't Miss: Keratin Vs Hair Spa, Which Hair Treatment Should You Choose?
What Not To Do
Hair-Ties Are Not Your Best-Friend
It's advised to not tie your hair too often after rebonding
Heat Styling
One must be sure to not use heat to style their hair (at least for 4-6 weeks), but if they must, to not use more than 160-180 degrees Celsius.
Hair Wash
After rebonding, it is advised to not wash your hair too often as it might take away the effect of rebonding quicker
Hair Colour
Since rebonding uses chemicals to relax your hair, you've already added too many chemicals in your hair to last a while, so if possible, delay your hair colour after rebonding.
Don't Miss: Facts, Myths Around Hair Transplant You Must Know
Back Combing
After you've rebounded your hair, make sure you don't backcomb your hair.
The bottom line is that once you undergo a procedure like rebonding to permanently change your hair, you must also invest time and effort into taking care of your hair afterward too.
Stay tuned to HerZindagi for more tips on hair care.