Air quality in India is getting worse each day and just like our health, it is also having a serious effect on our skin. When it comes to our skin, we need to really use the best products available.
I usually look for skincare products that have natural ingredients as they work best. This time I got my hands on a green tea clear mask by plum. Read on my detailed review here.
Claims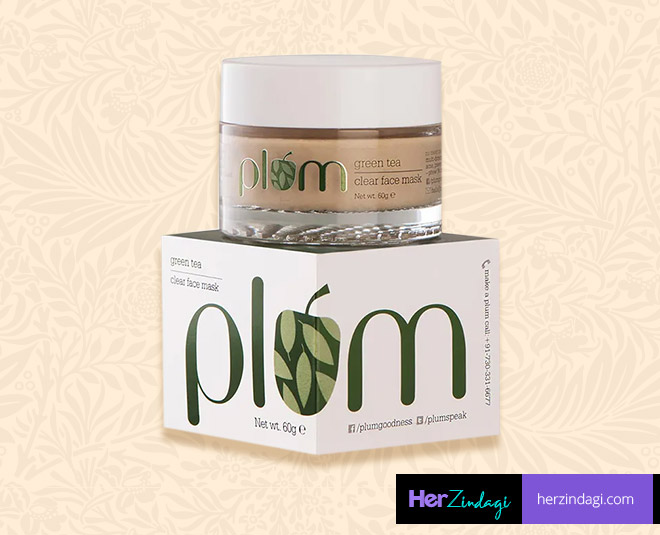 Natural clays to absorb oil
Glycolic acid for gentle exfoliation of dead cells - get instant brightness
Green tea extracts to help control acne
Gentle, non-drying, creamy formula works well for oily and combination skin types.
Key Ingredients
Kaolin & bentonite
Naturally occurring clays, known to be effective for absorbing excess oil, exfoliating, cleansing and refreshing the skin. Some things are best left natural.
Green tea extracts
Concentrated source of polyphenols and other antioxidants, to stop the acne formation cycle in its tracks. Oxidation of skin-produced sebum is a key step in acne formation – something we are looking to stop here.
Glycolic acid
Sweeps away skin debris and prepares the skin for self-renewal. Our goodness chemists know exactly what's required to do the job without overdoing it.
Aqua (Water), Bentonite, Camellia Sinensis (Green Tea) Leaf Extract, Cetearyl Alcohol, Ethylhexylglycerine, Fragrance, FDA Approved Colours, Glyceryl Stearate, Glycolic Acid, Kaolin, Phenoxyethanol
Price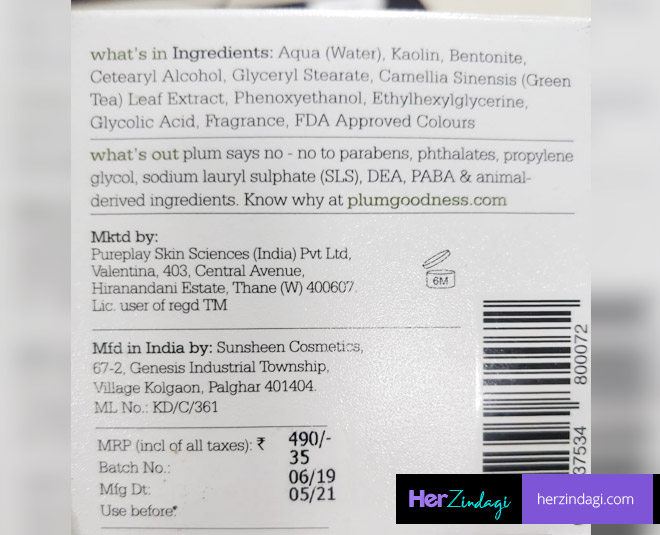 INR 490 for 60 gm
Buy Plum Green Tea Clear Face Mask here for a discounted price of INR 294.
Packaging
This face pack comes in a thick glass container with a white cap. The packing is really heavy and thus not very travel-friendly.
Don't Miss: Five Types Of Face Washes Perfect For Acne Prone Skin
Texture/Fragrance
The clay pack has a creamy texture and a light, soothing fragrance.
How To Use?
Clean your face and apply a thin layer all over your face and neck. Keep for 30 minutes and then wash with plain water. You can use a moisturiser after washing your face.
My Experience
First things first, I love the packaging of the product. I liked the creamy texture of the face pack. It tingles a little for a few seconds but then gets normal. I read the note that said that it is perfectly normal if something like this happens as the clay gets to work on the dead cells of your skin.
I washed my face after the pack dried and I loved the instant glow on my face. The fragrance is so soothing. The smell stays for long.
Buy Plum Green Tea Clear Face Mask here for a discounted price of INR 294.
Pros
Works for normal, oily and combination skin
Good for acne-prone skin too
Soothing fragrance
Light on the skin
Doesn't dry the skin
Clears skin
Cons
Comes in a glass container, not travel-friendly
Verdict
I absolutely love the product. If you are looking for that one mask that will clear off all the dead skin from your face then this is the product you need.
Buy Plum Green Tea Clear Face Mask here for a discounted price of INR 294.
Rating
5/5