Highlighter is one makeup product no girl can do without these days. If you want to fake a glow on your face, highlighter is your best friend! I have used a couple of highlighter palettes in the past and this time I wanted to try something new. That is when I got to know about these illuminating pearls from Oriflmae Giordani. These are illuminating pearls that can be used for highlighting and bronzing too, depending on the shade. I started using this product a week back and here is how it worked for me.
Price
INR 1399 for 25 grams
Packaging
This comes in a black tub kinda box with some gold detailing. The box has a sponge and different colour pearls.
Shade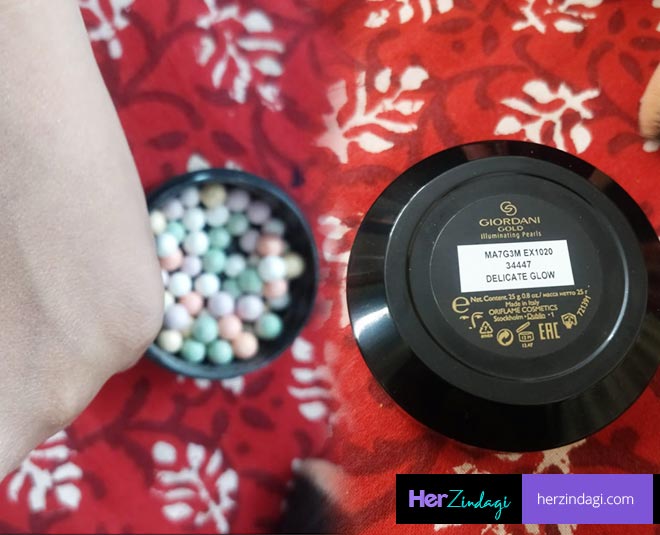 I purchased the Delicate Glow shade. The colours are really light with little shimmer.
Don't Miss: How to Fake That Glowing Skin Under ₹ 500
My Experience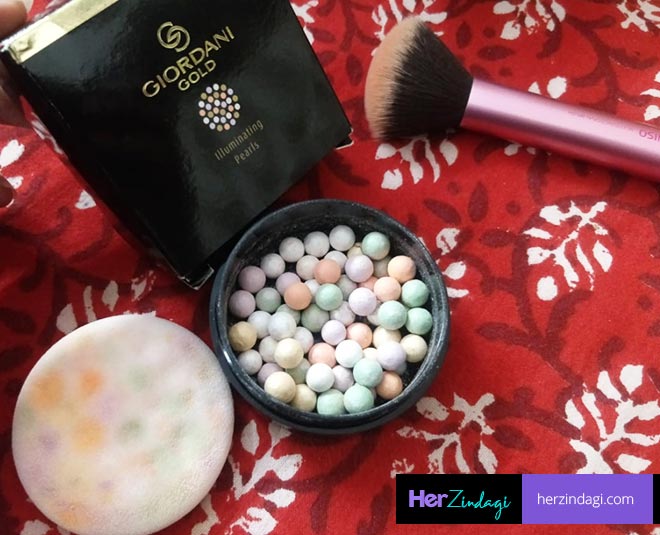 I found this product really easy to use. I took my big blush brush and swirled it through the pearls. The sponge given with the box is completed useless because it makes it difficult for you to apply it. However, I didn't get the perfect colour and finish in one go. I had to apply a couple of strokes to get the perfect finish. It gives an instant glow on the face. But this glow doesn't last for long. It starts to fade in just a few hours. Will not work for those who want a glow that lasts longer.
Pros
Travel-friendly packaging
Available in a variety of shades
Works as a highlighter
Easy to use
Cons
Found it a little overpriced
Sponge is of no use
Doesn't come with a mirror
Not well pigmented
Verdict
I think I can try other shades of the product as this one was too light for me.
Rating
3/5