Organic Castor Oils For Glowing Skin And Healthy Hair
Castor oil is used in a variety of purposes, it has its own benefits for hair and skin.
Castor oil is used in a range of concentrations and for a variety of reasons in skincare and cosmetic products. Castor oil is a skin-conditioning agent which means it can aid in the softening and suppleness of the skin. It is healthy for hair also. It has been demonstrated to enter skin and can help other elements in skin care products penetrate more deeply. Take a look at some of the most effective castor oils for skin and hair:-
1. Himalayan Organics Cold Pressed Castor Oil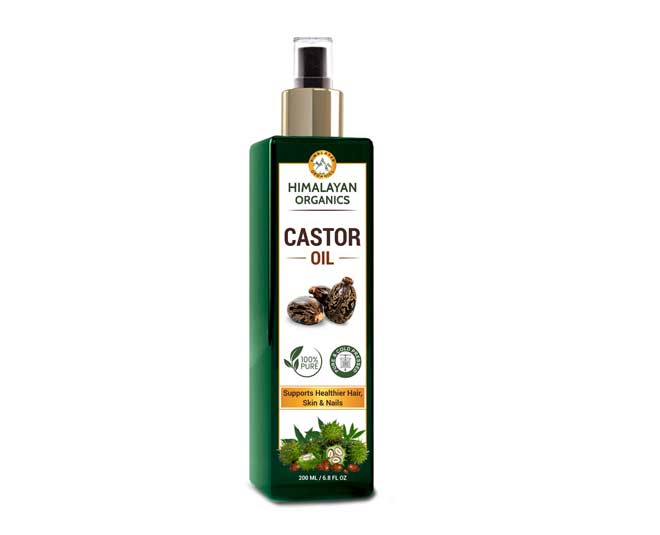 This castor oil for hair and skin helps to keep moisture in the skin by minimising water loss via the epidermis. It's high in ricinoleic acid, a fatty acid that's been proved to help with acne and breakout pain and inflammation. It has strong moisturising and anti-inflammatory effects, making it a wonderful choice for keeping your hair hydrated and silky. It also aids in the treatment of dandruff and other hair issues.
2. UrbanBotanics Cold Pressed Castor Oil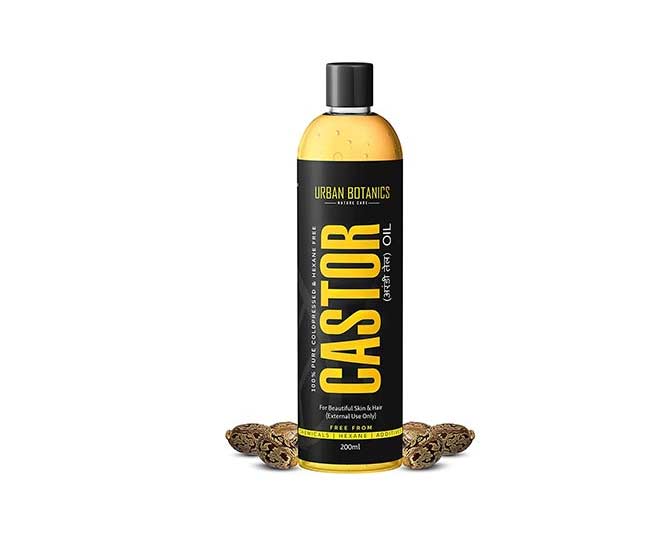 This castor oil is high in vitamins and fatty acids, aids in hair growth as well as nourishing and hydrating the skin. This castor oil is made without chemicals and is suitable for all skin and hair types. It can also be used to thicken your brows and lengthen your lashes for those long, luscious lashes.
3. Mamaearth 100% Pure Castor Oil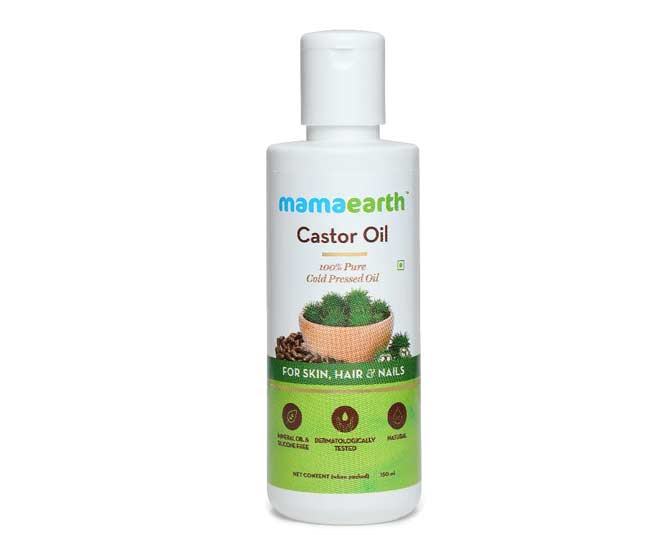 This castor oil moisturises and hydrates the skin while also giving it a healthy glow. It also aids in the relief of inflamed skin. Castor oil aids in the appearance of younger and more even-toned skin due to its strong antioxidant content. Castor oil, which is high in vital fatty acids, helps to nourish hair from root to tip. It nourishes the scalp and aids with blood circulation, resulting in healthy, lustrous hair. When used on a daily basis, it moisturises the scalp, reduces dandruff, and makes hair silky and lustrous.
Don't miss:Here Are 5 Ways You Can Use Castor Oil In Your Everyday Beauty Routine
4. WishCare Premium Cold Pressed Castor Oil
This castor oil is supplied directly from artisanal farmers in India and is produced to the highest quality standards using actual castor seed. This castor oil is extracted without the use of hexane, giving it a dark golden colour. It's prepared with Kerala's finest castor seeds. It helps to fight acne and decrease acne scars by removing debris, filth, make-up, and dry skin. It also works as a body moisturiser, reducing dark circles and eye bags, stretching lines, and minor skin infections.
Don't miss:Bid Bye To Skin And Hair Woes By Using Castor Oil
5. Rey Naturals Premium Cold Pressed Castor Oil
Castor oil can help to prevent hair loss, strengthen thin hair, and encourage hair growth. It revitalises the hair and replaces the scalp's natural oils. Castor oil might help you grow your hair if you use it on a regular basis. It hydrates and moisturises the skin as well. Castor oilhas anti-aging effects that help to firm the skin.
For more such stories, stay tuned to HerZindagi!