Nails are an important part of our personality that can make us look elegant and sophisticated in minutes. Well-manicured, shaped and colored nails are the foundation for making your hands look fabulous, but with so many options available with different shapes and sizes, we often end up choosing the one that does not look good on our fingers. Not all the shapes go with every size of the finger and hence you need to choose the one that will suit you best. Here are some ideas for your nails that you can look out for on your next trip to the salon.
Wide Fingers
While choosing the nail shape for wider fingers, the whole purpose is to make the fingers look slim and slender. Slenderizing wide fingers with nail shapes create the illusion of slim hands and fingers, one such shape that people of this size can choose is the Almond nail shape. This shape is slightly wide at the bottom and rounded and pointed at the end. However, this shape won't look good on short nails as it won't create the elongated look which is required to achieve an Almond shape.
Short Fingers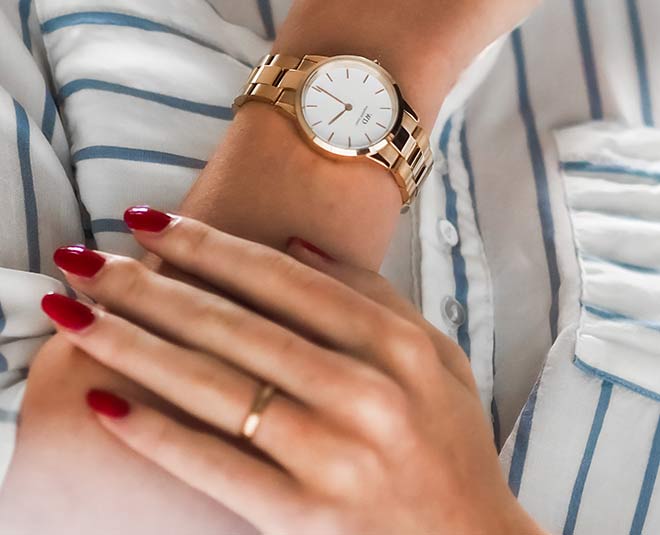 People with short fingers and wider palms should go for the shapes that will help them make their fingers look long and slender. Oval shapes look flattering on short fingers as it makes your hands look balanced by giving elongated look to your fingers in correct proportion with your palms.
Don't miss: Lookout For These Trendy Nail Colours Of 2021
Long Fingers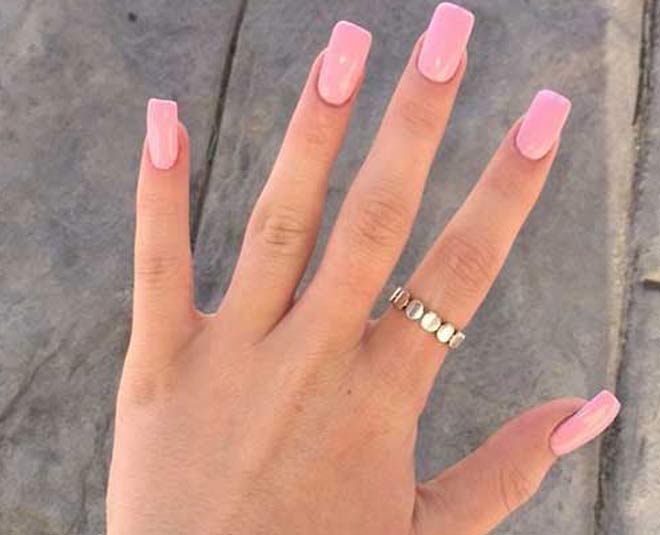 People with long fingers and slightly small palms can opt for most of the nail shapes as each one of them is going to enhance the looks of their hands. One such stunning shape that looks best on long nails is square. The square shape prevents your fingers from looking too long and gives a proper edge to the top of your nails. This shape can work on both long as well as short nails and looks equally neat and glamorous. Square shapes are likely to break less as compared to other nail shapes so if you are some who doesn't like to spend much time or money on maintenance then this shape is for you.
Don't miss: Tips To Take Care Of Your Nails After Getting Extensions Removed
Short and chubby fingers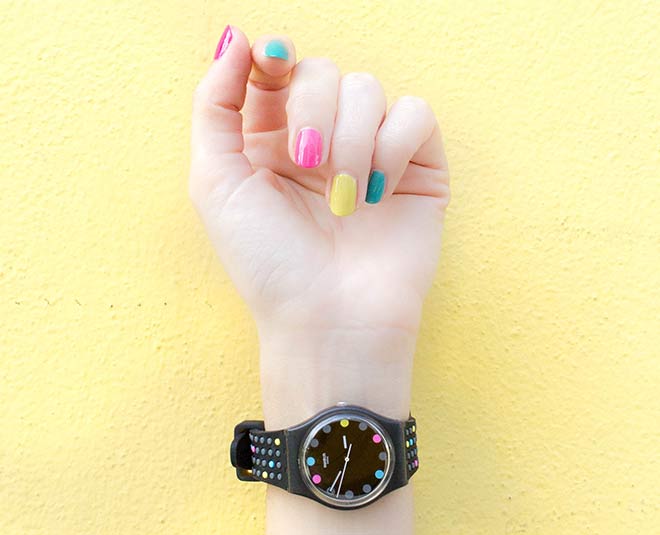 The round shape works best for short and chubby fingers, round shape gives your hands a neat and clean look that looks adorable on chubby fingers. You can also opt for an almond shape if you want to make your fingers look long and appear slightly slender. If this is the shape you were looking for then do not forget to apply some bright colors as your nail paints to make your hands look bright and fingers attractive instantly.
Bright colors grab the attention instantly to the shape of your nails and less on your fingers so it's a great way to hide that extra chubbiness from hands if you wish. But we would want you to flatter your hands as it is because the round shape looks so classy that it will make you forget everything else.
We hope you found these nail shape ideas useful. Stay Tuned To Herzindagi for more.
image courtesy: unsplash