I have very dry hair and I keep trying new products in the market to make them manageable. Using hair oil is a must. It is a step you must not miss. So on my hunt for a good hair oil that I had not tried yet and fits my budget as well, I tried Mother Sparsh's 30 Herbs hail oil and here is my detailed review of it.
Claims
Endows hair with a natural sheen.
Revitalises brittle, dry & damaged hair.
Supports healthy scalp & healthy hair.
Gives complete nutritive benefits & strength to hair
Main Ingredients
The oil contains 30 herbs including harad, alsi, arand, kapur, haldi, kaali mirch, nagarmotha, reetha, brahmi, methi, and amla.
Packaging
This hair oil comes in a sturdy white colour based matte finished plastic bottle which comes with a sturdy tight cap. The packaging is in burgundy with the branding in green. It is very simple and nothing over the top.
Fragrance/Consistency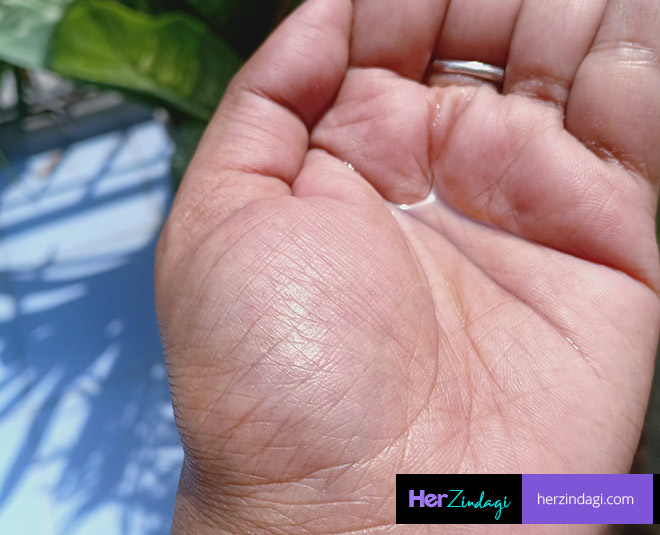 Considering the oil has so many herbs, it definitely smells like one but it is nothing overpowering which might be a concern for many. The consistency is thick but not enough to give it a one string term. Not at all sticky, it glides well on your scalp and strands. Just warm some quantity between your hands and massage it in.
Price
The Mother Sparsh 30 Herb Hair Oil costs Rs 599 for a 200 ml bottle.
My Experience
I am not a huge fan of herby fragrances as they can be very strong and irritating to the nose but this one was a surprise. It has so many herbs in it, a concoction one's hair would drink like fish would take to water, but it is not that bad when we talk of the smell part. Now for application, I have below waist-length hair so I needed a lot. I have used it thrice now and I feel my hair does thank me by shining a bit more than what it was.
I have chemically treated hair and they are super wavy as well so the right products are important to me. To make it work even better, just apply it well, massage it into your scalp and then the entire length and tips, and then wear a shower cap or a hot towel and then relax for 1 hour at least. The best would be to keep it overnight but this works as well. The brand says to keep it for 30 minutes with the shower cap but I feel if my hair can use some more spa time. Then wash it off with organic shampoo and condition as usual. Your head feels lighter I must say!
Don't Miss: HZ Tried & Tested: True Frog's Shampoo For Curls With Flax Seed, Beetroot Extracts Detailed Review
Pros
Affordable for what it does
Subtle herby fragrance - those with migraine can tolerate it too.
Has the goodness of 30 herbs
100 % ayurvedic
Cons
It is not your regular one or two ingredient hair oil so the costing is apt for it. But might be a bit expensive for some people.
Don't Miss: HZ Tried & Tested: Satvik Elegance Hemp Seed Body Oil Detailed Review
My Verdict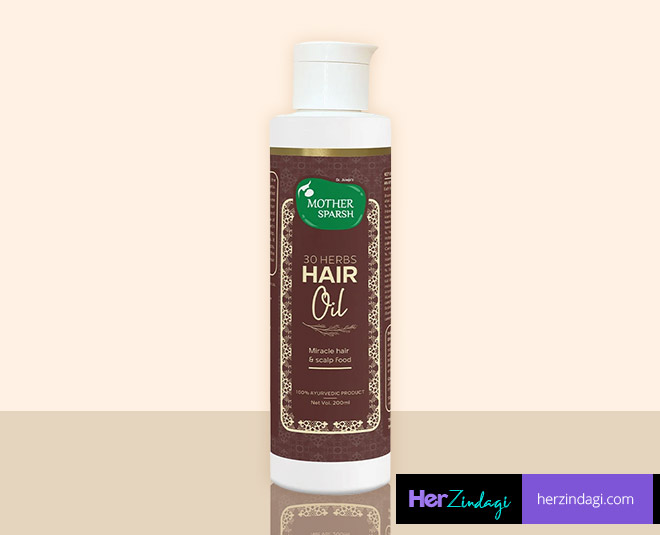 I am so far loving this hair oil and it has added a shine to the mane. Just use mild shampoo so that it doesn't strip off the goodness of the oil. You may even be able to buy it at a cheaper price amid sales so do try it out.
Rating
5/5
Stay tuned to HerZindagi for more product reviews and let us know if you want me to review something for you.