I am an avid makeup and skincare lover and collector and when I got my hands on designer Masaba Gupta's latest pure matte lipstick collection in collaboration with Nykaa, I had to share my review. So here is a low down on what I loved and what could have been better indeed.
Claims
This is a new matte lipstick collection launched by Masaba in collaboration with Nykaa, the first ever bythe designer. The range is rich in pigments and are cult worthy dedicated by her to her ultimate best friends Pooja Dhingra and Rhea Kapoor.
Ingredients
The brand have only mentioned that the lipsticks are paraben free, cruelty free, mineral oil, talc free and vegetarian.
Packaging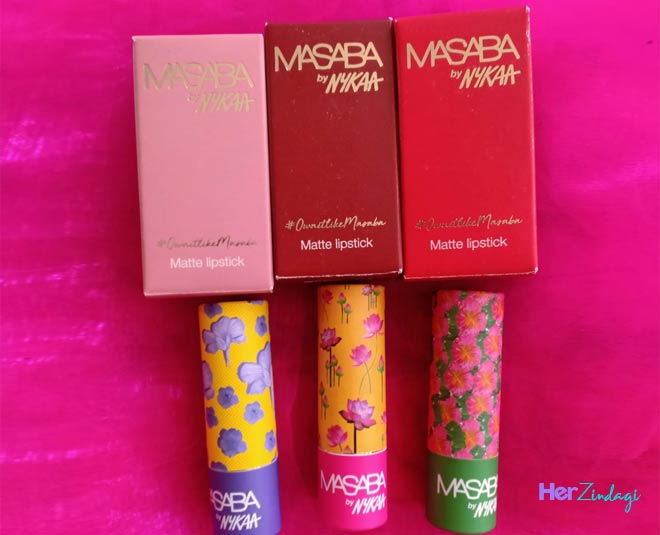 The packaging of these lipsticks is its biggest USB! The colour combination and design takes the cake.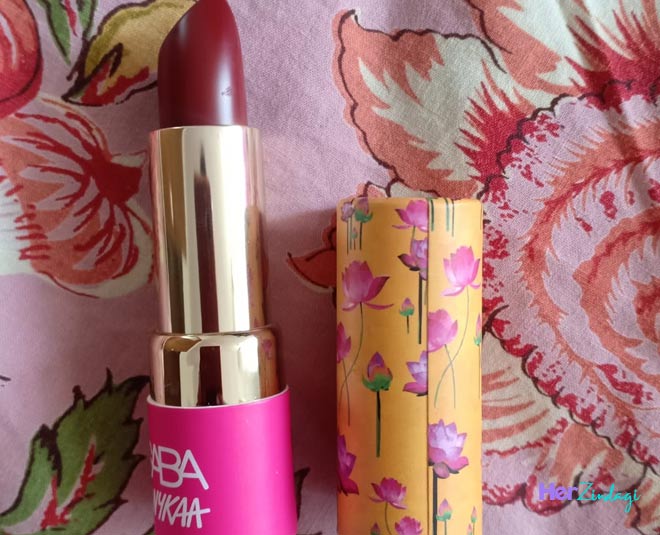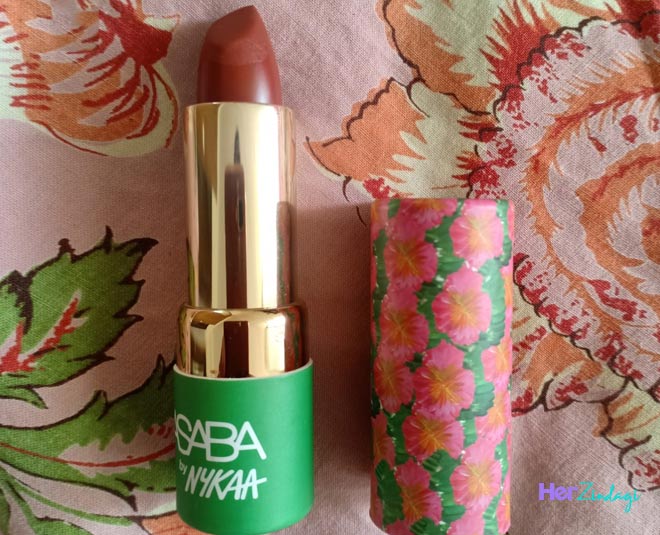 I already own the nimbu pani variant and had become a fan there and then! The bullets glide out easily and the caps pose no trouble while opening.
Colours Swatches
Here are the swatches to all the shades.
You Grow Girl
This shade is a nude and it looks amazing on my medium-dark complexion. But my mother is on the fair to medium shade card and it looks beautiful on her as well.
Make It Happen
This is a hue between brick red and tomato red and I love it! It looks great on almost all complexions so do not worry about that.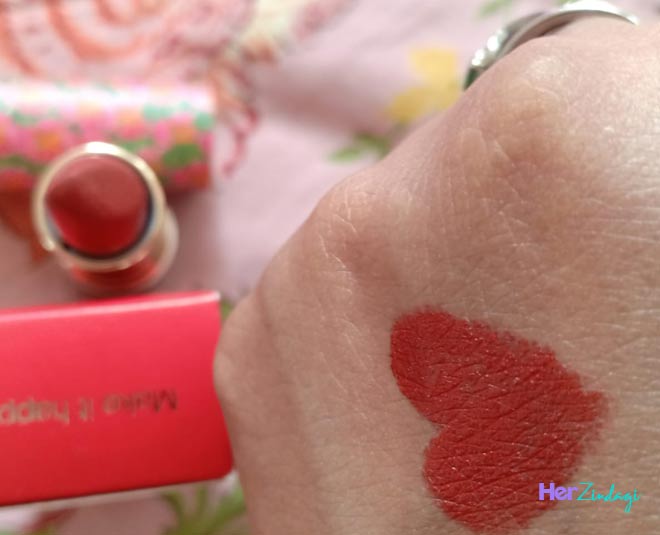 Believe In You
This vermillion red lipstick is slightly darker than Make It Happen. If you are into dark reds then this is it! Cool undertones to warm undertones, they go well for all.
Price
Each Masaba By Nykaa Matte Lipstick in variants-- You Grow Girl, Make It Happen and Believe In You, are priced at Rs 799.
Don't Miss: Masaba Gupta On Her Fear Of Being Mediocre And More
My Experience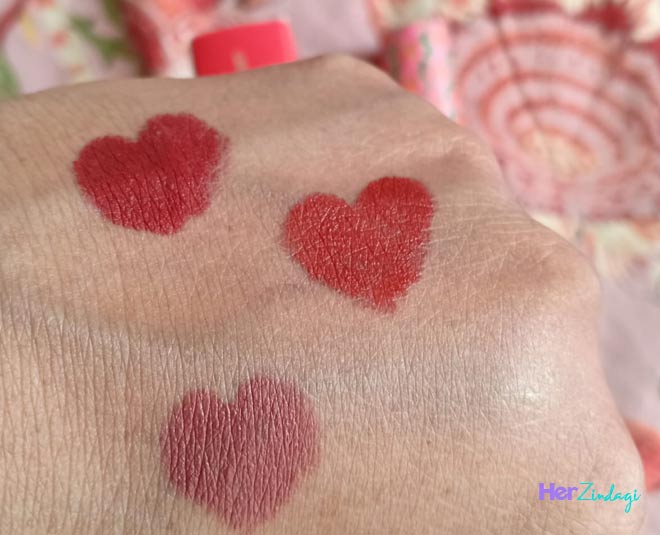 When I got the collection, my excitement took to another level because of the packaging. The colours are very up beat and you feel good when you possess something which looks good. Next comes in the colour pay off which is amazing! One swipe and you are done. Wait for a few minutes for it to settle down and then go about your day. One hack is to use a tissue paper and dust some powder on it for it to stay there for long. It is more like a creamy matte. You may want to avoid eating fried food or drinks as it transfers.
Don't Miss: HZ Tried & Tested: Masaba By Nykaa Lipstick Nimbu Pani Detailed Review
Pros
Packaging
Colour pay off
Affordable
Cons
Low staying power especially for those who eat a lot of greasy food and lick their lips often.
My Verdict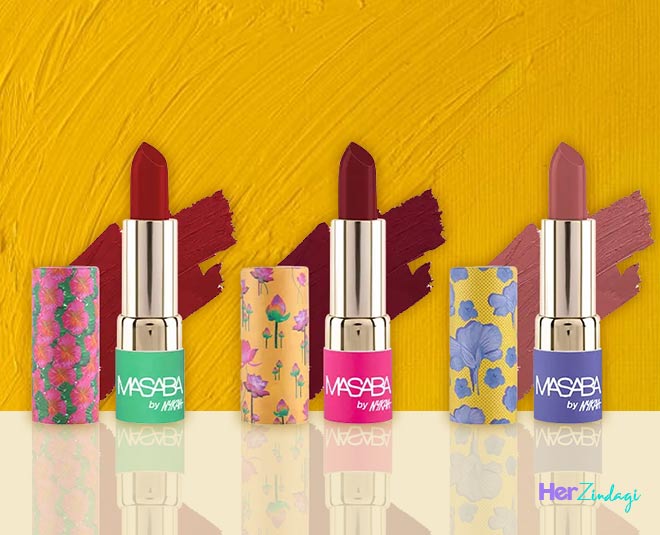 Invest in a shade that goes with your complexion. I have dusky skin so the nude shade- You Grow Girl is perfect. The reds will go with all complexions too. It is great for gfting it to your friend and with a packaging like this, it looks great when you open your makeup bag in front of friends or other folks. The colour pay off is lovely and it is affordable too. So go ahead and add it to your collection.
Rating
4/5