Lemon, a natural and a great ingredient for your hair. Loaded with vitamins B and C, this citrus fruit fights against the most common hair problems including hair fall, dandruff, oily scalp and much more. This is one ingredient that is recommended for different hair woes and for every hair type. Lemon has the power to make your hair follicles strong. Because of its anti-fungal properties, lemon helps you fight fungal infections. The acidic nature of lemon also helps in cleaning off the dead cells in the hair. You can use lemon to treat all your different hair problems. Here is how. Read on to know:
For Hair Growth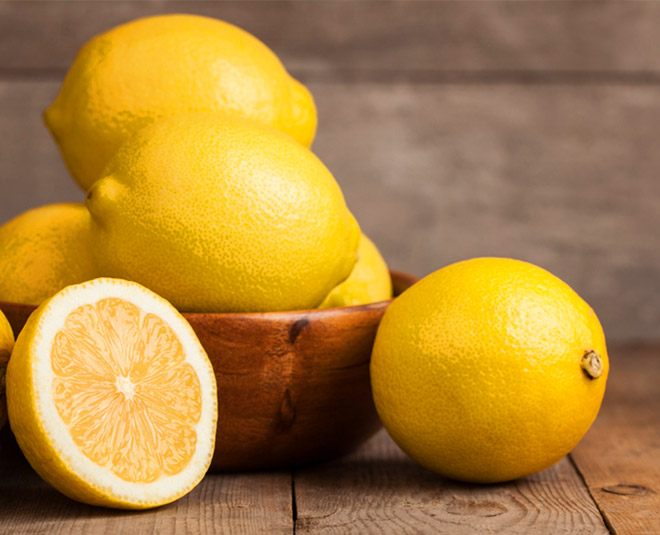 Take some castor oil or olive oil and mix a teaspoon of lemon juice to it. Now mix it well and then apply it all over your hair. You can keep this on your hair overnight. Next morning, shampoo your hair as usual.
You can also prepare a lemon and aloe vera mask for your hair. Take out aloe vera gel from the plant and add lemon juice to it. Mix well and apply on your hair. Massage for a 5 minutes and then wash off after 30 minutes. Follow this once a week and it will help you grow your hair quickly.
To Get Rid Of Dandruff
Cut a lemon and squeeze out fresh juice. Take this juice and start applying on your hair from the scalp to the ends. Leave this on your hair for 10 minutes and then wash off with mild shampoo. This will help you get rid of dandruff really quickly.
For Making Your Hair Stronger
Your hair needs essential vitamins and minerals to stay strong right at the foundation. Lemon provides your hair all these vitamins and minerals. Combine lemon juice with aloe vera, honey and then apply it on your hair. Leave this for 20 minutes on your hair and then wash off.
To Nourish Your Hair
Lemon can work to nourish your dull and frizzy hair. With a compound called limonene, lemon can work efficiently to nourish your hair. Take some lemon juice and mix it with coconut oil. Apply it all over and keep it for around 20 minutes. Wash it off with a mild shampoo. Don't Miss Make Your Own Shampoo Using These Recipes, Save Money
To Treat Itchy Scalp
If you have a itchy scalp then add some lemon juice to your shampoo. When you shampoo, massage it well on your scalp and then condition your hair properly. This shampoo will help you get rid of that itchy scalp.
For Removing Split Ends
Split ends are another common hair problem that we women face. Split ends stop hair growth. To prevent these, add some lemon juice to olive oil. Mix well and apply to your hair.
Lemon works well for your different hair problems. Hope these natural remedies work to solve your hair issues. For more beauty tips, stay tuned to HerZindagi.