Almond oil is light and non-irritating, making it a must-try oil for hair and skin during this changing phase of weather in the spring season. It is rich in Vitamin E that shields your skin from sun damage. Vitamin E also helps in the production of collagen, which helps tighten and smoothen skin. Take a look at how almond oil can be used in the spring season for skin and hair care:
1. Acts As A Moisturiser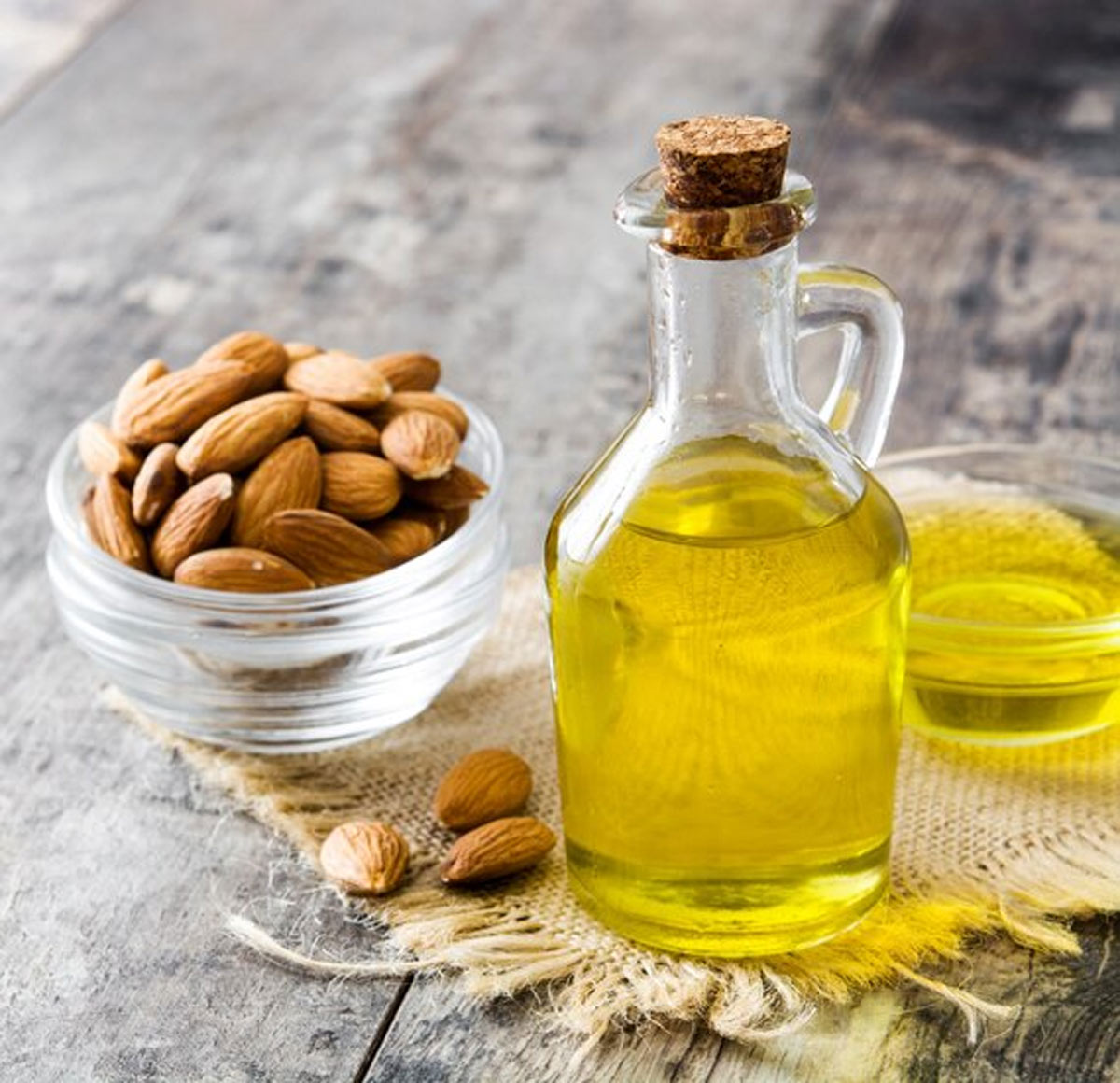 Almond oil can be used as a moisturiser. Wash and pat dry your skin , take 3-4 drops of almond oil on your palm and using your fingertips, gently massage till it gets absorbed. No rinsing is necessary if you're using it as a moisturiser. (Before using almond oil on the face, remember to do a patch test on your hand.)
2. Controls Hair Loss
Almond oil can strengthen hair follicles and reduce hair fall and split ends. Your hair will certainly get the nutrition it needs as it has calcium, magnesium, and zinc. Apply warm almond oil to your scalp and massage gently. Leave it for 40-45 or overnight (whatever suits you) and wash it off with a mild shampoo. It will gradually help in reducing hair fall and will improve your hair texture.
3. Heals Cracked Heels and Cuticles
The emollient qualities of almond oil allow it to soothe cuticles and rough skin on the feet, making them soft and supple. A lighter and effective alternative to hand and foot moisturisers is almond oil. It quickly absorbs into your skin because of how light it is.
Don't miss: 4 Holi Hair Care Tips Women Must Know
4. Sun Damage
Almond oil helps protect your skin from the sun and repair any UV ray damage that has already occurred. Researchers found that over-exposure to the sun fundamentally reduced the injury and premature ageing that are typically caused by it, proving that it protects your skin and slows the ageing process.
Don't miss: 4 Olive Oil Hair Masks To Strengthen Your Hair
5. Promotes Healthy Hair
In a pan, warm some almond oil for a hot oil hair massage. Let it cool down and pour it into a small bowl. You can add coconut or olive oil. Gently massage it on your scalp and later wash it off using a mild shampoo. Dandruff can be cleared up with routine massages with almond oil. This will not only make your hair smooth and soft but also in treating other scalp issues like dandruff, etc.
These tips are believed to be safe but we recommend doing a patch test on the back of the hand before applying on your face or scalp. Also, you may consider an expert opinion as per your skin and scalp type.
For more such stories, stay tuned to HerZindagi.
Did you like this article ?