Lip pigmentation is quite a common issue among women. There are different factors which contribute to darkening of the lips. Excess melanin production, exposure to harmful UV rays, excessive consumption of caffeine, allergies, pregnancy, smoking among are some common causes of lip pigmentation.
Using chemical packed lip products is another reason why your lips have started to darken. These lip products not only leave your lips pigmented but also lead to the formation of lines on your lips.
With a few simple home remedies, you can treat your pigmented lips at home. We spoke to World renowned Dermatologist and Aesthetic Physician, Founder and Director, ILAMED, Dr. Ajay Rana and he shared some effective remedies for lip pigmentation.
Quit Smoking
The expert first shared that smoking is one of the most common reasons behind pigmentation of the lips. It not only darkens your lips but also leads to freckles on the lips.
Use A Sun Block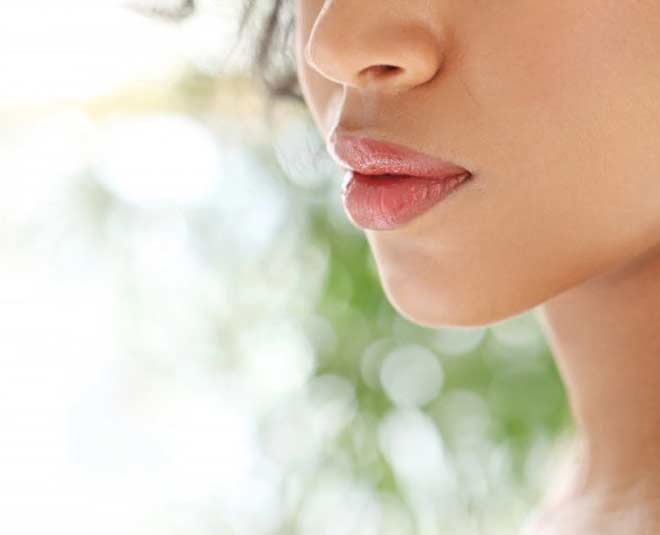 Our lips are exposed to polluted air, harmful rays of sun whenever we step out. This can damage our lips and leave them dark and damaged. To prevent the harmful effects of these environmental factors, one should use a sun block lip cream or lip balm regularly. Also, limit your sun exposure as much as possible. Whenever you step out of your house, make sure you cover your lips with a mask.
Use Coconut Oil
A staple in our beauty closets, coconut oil has multiple benefits. Do you know it is one of the best ingredients to treat your dark lips? You can directly use coconut oil as a lip balm for your lips to keep pigmentation at bay.
A mix of coconut oil and lemon juice can also be used on the lips. Lemon has skin lightening properties and can help reduce the dark spots, pigmentation on the lips. For this, you can apply coconut oil and lemon mixture on your lips twice a day. Keep on for a few minutes and then wash off.
Try Retinol
To get rid of lip pigmentation, you can use anti-pigmentation active ingredients like retinol. These can help prevent pigmentation. This can be used before going to sleep.
Don't Miss: Here Are Some Quick Fixes For Chapped Lips
Apply Olive Oil Before Going To Bed
An easy remedy to treat lip pigmentation is applying a layer of olive oil to your lips. Olive oil is a great moisturiser for your lips. Keeping olive oil overnight will help treat the discolouration.
Don't Miss: Here's How To Do Lip Spa At Home
Apply Aloe Vera Gel
Aloe vera can do wonders for your skin. It is an effective remedy for a lot of your common skin issues. Aloe vera gel can also help treat lip pigmentation. According to studies, aloe vera prevents the production of melanin in the skin which further prevents discolouration. Scrape out fresh aloe vera gel from the plant and take out in a bowl. Use aloe vera gel on your lips throughout the day. You can also keep it overnight. It prevents lip pigmentation and also moisturises your lips.
Though these natural remedies are effective, they might not give similar results to everyone. You can also go for laser treatment to get rid of the pigmentation on your lips. If your lips remain pigmented even after religiously following these home remedies, consult a dermatologist to know why. There can be an underlying cause behind your lip pigmentation.
For more such home remedies from experts, stay tuned!