Skincare has become a top priority these days. It helps us relax, rejuvenate and refresh our skin. For a lot of us, skin care does not just make our skin feel good but even our minds. Skincare has become a very important part of self-care these days.
Moreover, we have all shifted to a homemade skincare routine. Our trust in chemical-rich commercial products has been replaced by our trust in all-natural homemade skincare products. However, with homemade skincare products, we feel that our options have been reduced.
In order to increase your options in skincare products that can easily be made at home, we have brought for you a recipe for Vanilla Pumpkin Scrub! It is easy to make and great for the skin! Before getting into how to make this scrub, let us find out the benefits of its star ingredient, pumpkin!
How Is Pumpkin Beneficial For Skin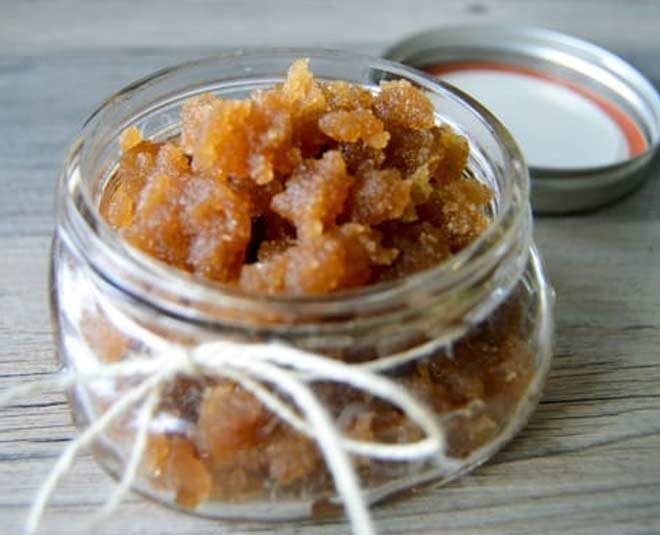 Image Credit: wideopeneats
Pumpkin is a great source of Vitamin C and antioxidants.
They are great for the skin when it comes to preventing wrinkles.
Not only are they great for the elasticity of the skin, but they also contain fruit enzymes that aid natural exfoliation of the skin.
They also have a Vitamin A content which also helps with acne.
The Vitamin E content in pumpkin makes it an ideal content for glowing a radiant skin!
How To Make Vanilla Pumpkin Scrub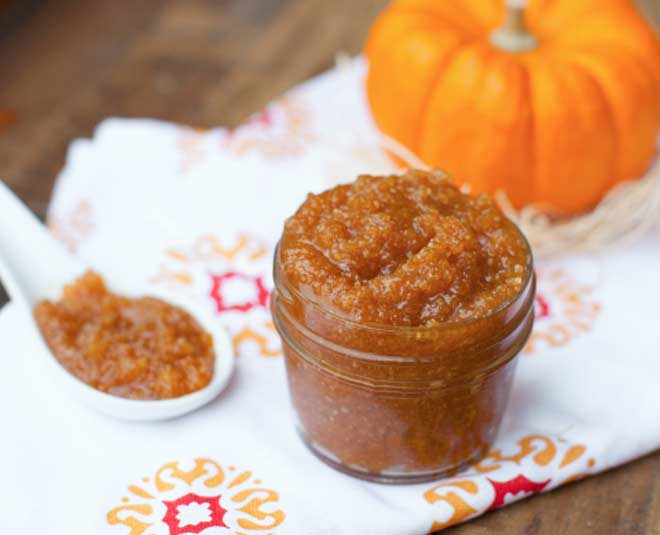 Image Credit: cdn.sujajuice
Ingredients Required
1 cup sugar(preferable brown sugar)
4 tablespoons pumpkin puree
2 tablespoons coconut oil
¼ teaspoon cinnamon
½ teaspoon vanilla extract
A container
Don't Miss- Use This Homemade Aloe Vera Oil For Thick, Long Hair
Directions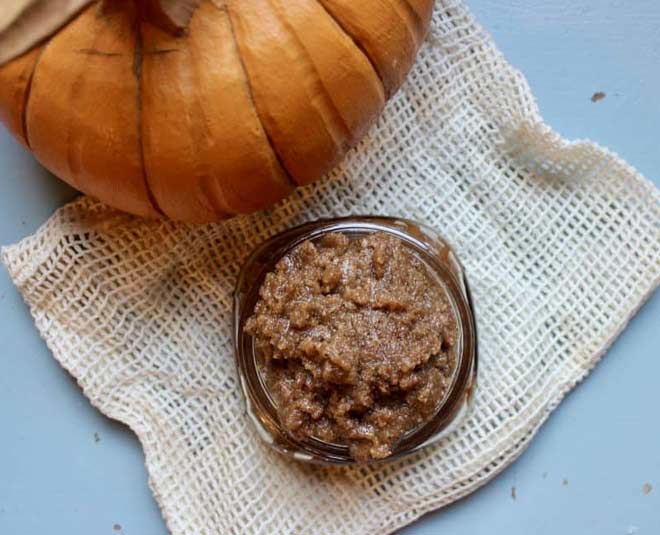 Image Credits: simplyrootedfarmhouse
In order to make a vanilla pumpkin sugar scrub, start by heating the coconut oil to ensure it is melted. Turn off the heat.
To this pan, add vanilla extract and stir well to combine it.
Add the pumpkin puree to this mixture and stir well.
Add cinnamon to the puree and make sure everything is well combined.
Finally, add brown sugar to this puree and combine everything well.
Transfer this scrub into jars and use it whenever required!
Don't Miss- Coconut Oil To Aloe Vera, 5 Natural Ingredients Which Work Like A Sunscreen
How To Use Vanilla Pumpkin Scrub
Make sure you store the scrub in a cool place. In case you decide to store it in the fridge, take it out at least two hours before you are going to use it since the coconut oil tends to harden up in the fridge.
Apply the scrub on your body, however, avoid its application on your face.
You can use it as a great hand and feet scrub. A gentle massage can really elevate the quality of your skin.
Moreover, you can also make these scrubs for gifting purposes as they are not only great in their quality but also look very good! If case you are gifting, you can add a few drops of orange food colour while making it.
We hope you found this article helpful and are now all set to make your own sugar scrub at home! If you wish to read more such articles, stay tuned to HerZindagi!