Vibrant hair colours like red, violet and blue are the most eye-catching hair shades and are no doubt the head turners for fashionistas. Whether you have long, short, curly, or straight hair, these bright shades add an extra edge to your personality. However, many of us are troubled with the thought of preventing these bright colours from fading fast and its maintenance.
Streax Professional expert Mr Sameer Hamdare has rolled out a few tips and tricks for HerZindagi readers in how you can keep your hair colour protected and make them stay bright for a longer period.
Use Shampoo And Conditioner Formulated For Colour-Treated Hair
Products designed for coloured hair are mild and sulphate-free and are made to be extra gentle to help protect the colour of your hair, so always use a shampoo and conditioner which is specially formulated for colour treated hair.
Rinse Your Hair With Cold Water
Hot water causes hair to expand, which opens up the cuticle, allowing water and shampoo to penetrate deeper into the hair and wash out the extra colour with every rinse. Coldwater seals the cuticle and locks in moisture and prevents your red, blue, and violet hair colour to last longer.
Wait After Colouring To Wash Your Hair
If you wash your hair too soon after colouring it, the cuticle can open up and your hair colour can come out easily, causing the colour to fade soon. By waiting for about 2 days after colouring to wash your hair, the colour will get time to penetrate deep into the hair.
Wash Your Hair As Infrequently As Possible
The more often you wash your hair, the faster your colour will fade. Try to limit washing your hair to once or twice a week to preserve the bright red, violet and blue colour of your hair as long as possible.
Do Not Swim In A Chlorine Water Pool Or Saltwater
Swimming in chlorine water will remove your red, violet & blue colour from your hair and can significantly remove the colour. Also, salt water is extremely drying and removes the natural shine of hair, so avoid going to a chlorine water pool or saltwater.
Use A Hydrating Conditioner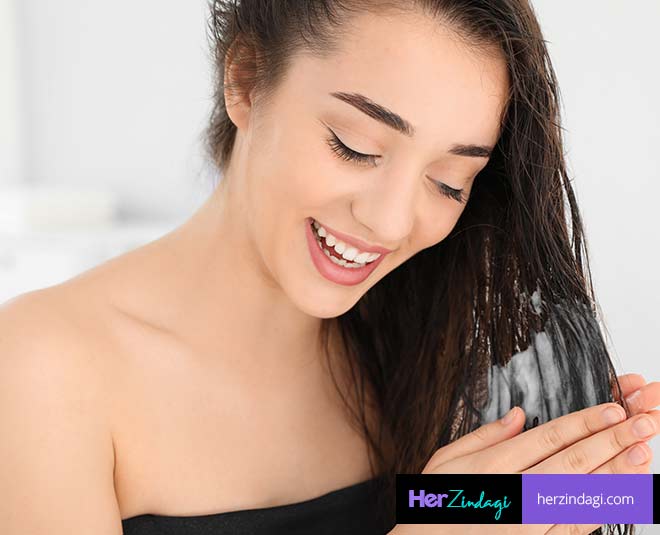 Coloured hair tends to be extra dry and brittle, which will make your hair colour look faded and dull, dry hair does not hold colour for a long time, a good conditioner formulated for colour-treated hair will give your hair a much-needed moisture boost and will protect your hair.
Try using colour-depositing conditioners, this can help add a boost to red, violet and blue to your hair each time you wash your hair. Just make sure that the conditioner is matching the hair colour shade and is well defined for your hair type.
Don't Miss: Top Hair Care Trends In 2021 By Expert
Do Not Keep Your Hair Open When It Is Wet
If you keep your hair open when it is wet, then the red, violet and blue colour tend to leave a stain on the cloths, so it is suggested to wait till the hair is dry naturally and then only leave it open.
Decolouring is very commonly visible in colours like red, violet, and blue due to dark colour pigmentation. However, taking simple precautions and measures as suggested above by the expert will help you sustain your bright hair colours for long and give you more time to enjoy your colourful tresses.
Stay tuned to HerZindagi for more on hair care.
Did you like this article ?