Makeup Hacks To Help You Hide The Double Chin
Adding colour to your lips may bring a significant difference to the appearance of your double chin. Find more hacks inside!
Is your selfie taken over by your massive chin? You're not the only one! A double chin makes quite a difference to your appearance and is very hard to go unnoticed. It is one of the things that gain the most attraction when looking at someone.
Why Do You Have A Double Chin?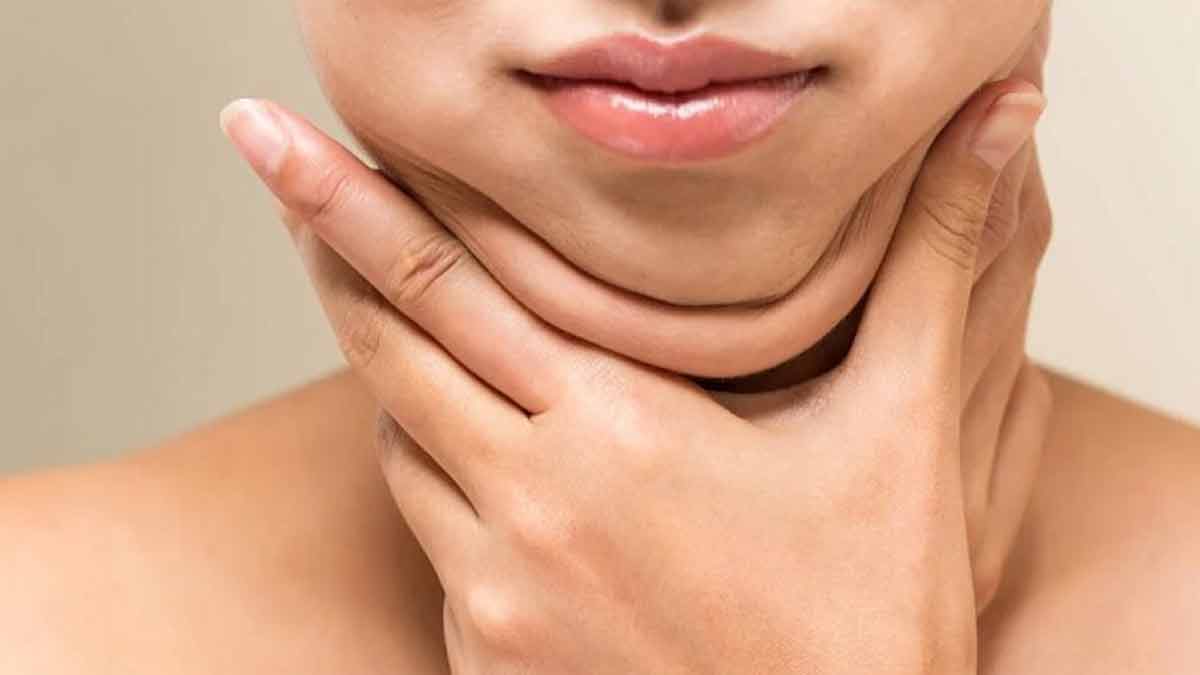 With age, your skin tends to lose its elasticity, especially around your chin and neck area, leaving you with a double chin to take care of. It causes your skin to sag and looks less youthful with time.
It may also make its appearance when a layer of fat deposits itself under your chin. This issue is something you shouldn't worry much about. It is completely normal to be a victim of this situation.
You can either ace the look gracefully or hide it using makeup tricks. With the power of makeup, there is nothing that seems to be impossible anymore.
How To Shape Your Jaw?
Starting with your jawline, you can use products that will help you give you a sharp jawline, sharp enough to kill people!
The jawline is one of the most important areas to pay attention to as that is exactly where your problem lies. You will need to create an illusion to make your jawline appear slimmer and chiseled.
Find a contour palette that will help you achieve this look. Contour your face just below the chin and make a triangular shape on both sides. Blend it downwards for a subtle shadow, aiming for a sharper look.
Add Some Bronzing To Your Chin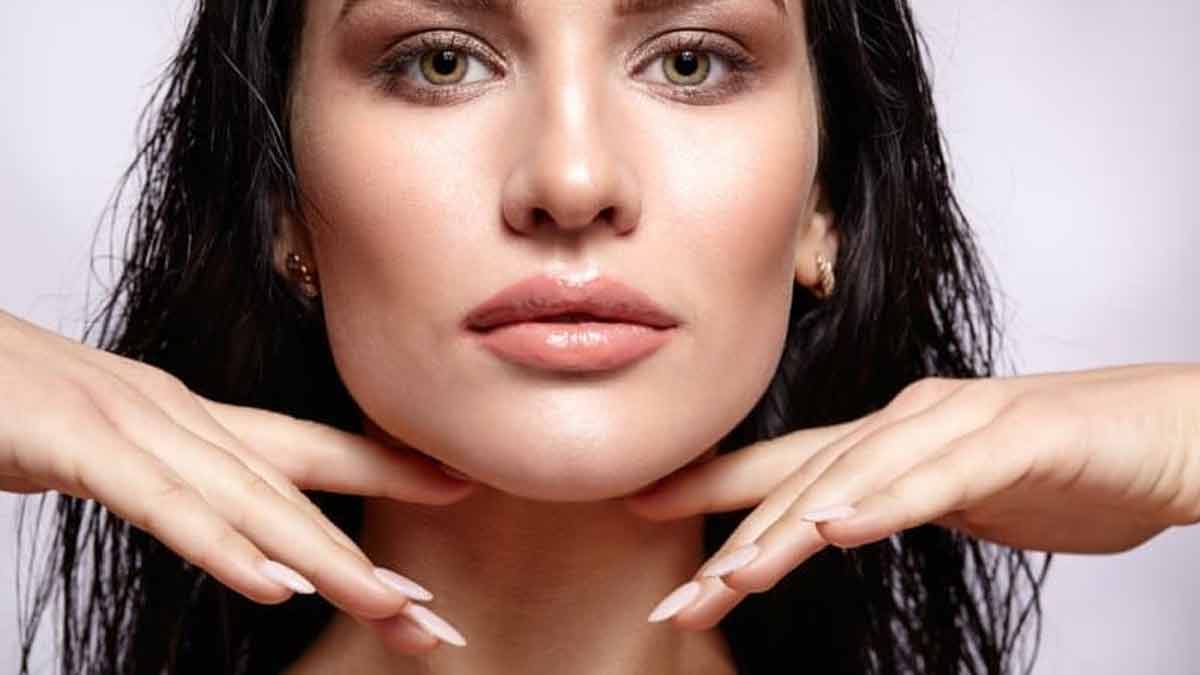 Your contour needs to be even when somebody has a look on your face. For the evenness, you will have to bring a connection between your jawline and your cheekbones, and for the same, you should use the same contour palette.
Make sure you blend in the contour on your jawline to the end of your ears. You should also consider contouring your neck for a symmetrical look all over.
Read More -How To Slay Nude Makeup Look Bollywood Style And Look Like An Absolute Diva!
How To Pick The Right Shade And Texture?
While picking a contour palette, you need to pick the right products for your process.
For when diving in on your contour, you should always opt for a matte textured bronzer or contoured instead of the eye-catching shimmer products. They shine bright but will give your contour a bad outcome, giving you an oily result.
The shimmer will only highlight your double chin, not camouflage it. Better go for the matte than shimmer!
Cream products too settle into a matte finish, which makes them an ideal product choice. For if you don't want to invest in a separate product altogether, you can use a darker shade of your foundation and use it as a contouring product.
It's the right shade of contour that does the trick. Always take your time while picking a shade to match your skills. Here's a trick! Go for 2 shades darker than your original shade. This will always find the perfect balance on your face, giving you just the right amount of sculpting effect!
Read More -5 Products That Will Make You Kiss Ready In No Time
Does The Lip Colour Make A Difference?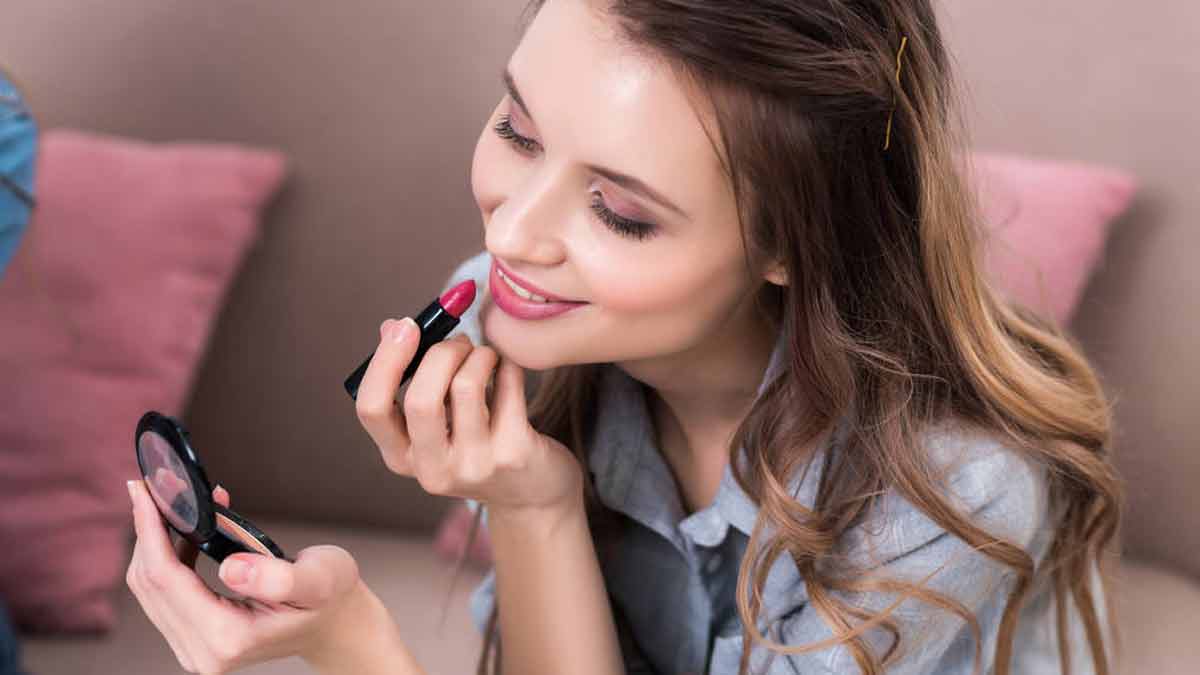 Choosing the type of lipstick for your look makes a huge impact on your overall look. The shades and tone you use on your lip have a great impact on how your chin appears to everybody else. To avoid highlighting your double chin, try going for bolder and brighter colours like dark red, browns, and maroons.
If bold colours are not your vibe, you can opt for shimmery lip glosses. The main aim is to shift the focus of the person from paying attention to your double chin to your amazing lips.
Looking for more? Connect with us over our official Instagram account and drop us a comment. Stay tuned to HerZindagi for more tips and tricks!