Cashews are filled with some of the best nutrients that replenish the skin and make it super healthy and glowing. Right from the important minerals to the other important micronutrients cashews are packed with all of them. They contain minerals such as zinc, magnesium, selenium, iron, calcium, and phosphorus, and Vitamin C.
They not only work wonders for your health but are super amazing for the skin. They boost the skin from within to give you naturally radiant skin. Cashews help in reducing wrinkles, blemishes, pigmentation, and also help you achieve an even skin tone.
Therefore, today, we are here with an amazing guide to perform a simple cashew face cleanup right at your home. This clean-up will help you cleanse your skin from the outside while eating cashews will help you get your skin naturally healthy from the inside. So, read on and find out more.
Start With The DIY Massage Cream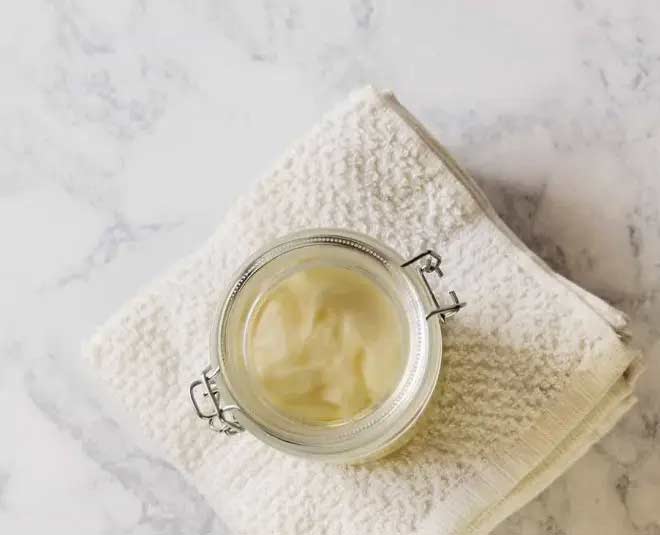 Ingredients
Cashews
Almond Oil
Fuller's Earth
Raw Milk
Method
Start by grinding the cashews into a fine powder. This process will take some time but keep repeating till you grinding all the cashews nicely.
After that, to this powder add the milk, almond oil, fuller's earth, and make a consistent paste.
If you still find the paste to be thick, then add some more raw milk or rose water.
Application
Wash your face with a mild face wash and then take the message(why you should do face massage regularly) cream to apply it all over your face.
With the tip of your fingers, massage the face gently in an inward circular motion.
Massage for 10 -12 minutes and let the cream dry onto your skin.
Once the paste starts becoming thicker, use a wet wipe to remove the cream from your face.
Do not wipe harshly, go in gentle with mild strokes. Use some water if needed.
Move On To The Cashew Scrub
Ingredients
Cashew Nuts
Wheat Flour
Buttermilk
Raw Milk
Method
Take some cashews and grind them coarsely.
Add the wheat flour and buttermilk to it.
Mix the ingredients nicely and finally stir in the milk.
Application
The application is easy, all you have to do is apply the cashew face scrub on your face and gently massage your skin.
The cashew granules will help exfoliate and cleanse the skin while unclogging all the pores.
Scrub (importance of scrubbing)for around 7-8 minutes and rinse your face with water.
Finally, Apply The Cashew Face Pack
Ingredients
Cashew Nuts
A Small Banana
Apple Juice
Rose Water
Method
The first step here is to finely powder the cashew nuts that we have. Then store the cashew nut powder in a bowl and puree the banana.
Add the pureed banana to the cashew powder and then finally stir in some apple juice and rose water.
Mix the ingredients well and make a fine and thick consistency.
Application
Apply the face pack nicely on your entire face and then leave it on for 20 minutes.
After the face mask dries or becomes thicker, then slowly remove it with the help of some water.
Your cashew cleanup is done! Now enjoy the natural shine on your face and repeat this clean at least twice or thrice in a month for great results.
Don't miss: Guava Face Packs: Here's Why And How You Can Make Guava Face Masks For A Healthful Glow
If you liked reading this article then stay tuned to Her Zindagi for more such pieces.