Step By Step Guide To Clean Knees Instantly At Home
Accumulation of dead skin cells, excess exposure to skin and friction are some common causes behind dark knees.
The darkening of knees is one of the most common issues we all face. Dead skin cells, sebum, dirt keep accumulating on our skin with time and if not cleansed or exfoliated properly, they build up into these dark and rough patches which are really difficult to remove.
Also, excess sun exposure, friction, and other skin conditions can lead to dark skin on the knees. There are different ways of lightening dark knees.
Here we thought of bringing you a quick guide that will help you clean your knees.
Step 1 - Use Oatmeal Scrub
To get rid of all the dead skin layers accumulated on your knees, it is important to exfoliate the area. For this, you need a good scrub. You can make one at home using just 2 ingredients - oatmeal and honey. Mix the two ingredients well and apply the paste on your knees. Keep it for a few minutes.
Start to gently massage your knees. Don't be too harsh. Wash off the paste with cold water.
Oatmeal can help in removing the dead skin cells which is why it is widely used in the preparation of body scrubs and exfoliating soaps and creams. It also works as a natural moisturiser so it leaves your knees soft and smooth after exfoliation. Honey, on the other hand, also works as a cleanser and exfoliator. It helps cleanse and moisturise the skin well.
Step 2 - Massage With Coconut Oil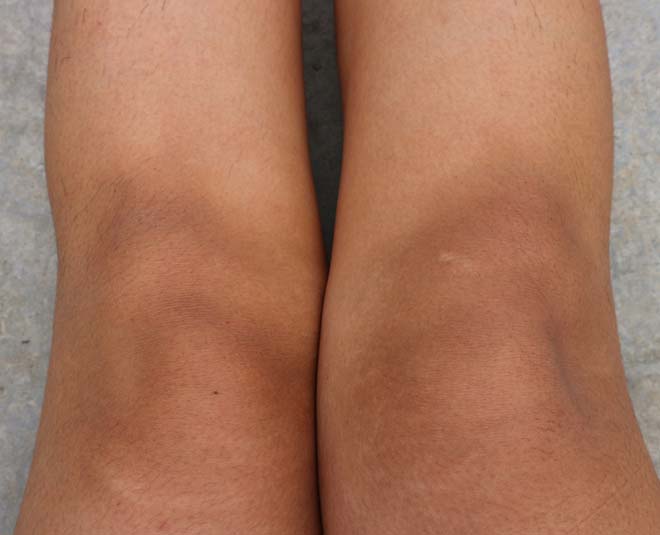 Coconut oil has fatty acids and vitamin E which is believed to be highly beneficial to remove dark skin. After washing your knees, take some coconut oil on your palm and massage gently for 2-3 minutes. Make sure that the oil gets absorbed into the skin.
Don't Miss: Embarrassed Of Your Dark Elbow? These Home Remedies Will Brighten Them With Regular Usage
Step 3 - Apply Turmeric And Milk Knee Pack
We have all grown up hearing about the goodness of haldi or turmeric. The spice has been a part of Ayurveda for ages now due to its amazing healing properties. Turmeric can help in removing dead skin cells. Haldi has a compound called curcumin present in it which helps reduce the excess production of melanin in the skin which leads to dark patches.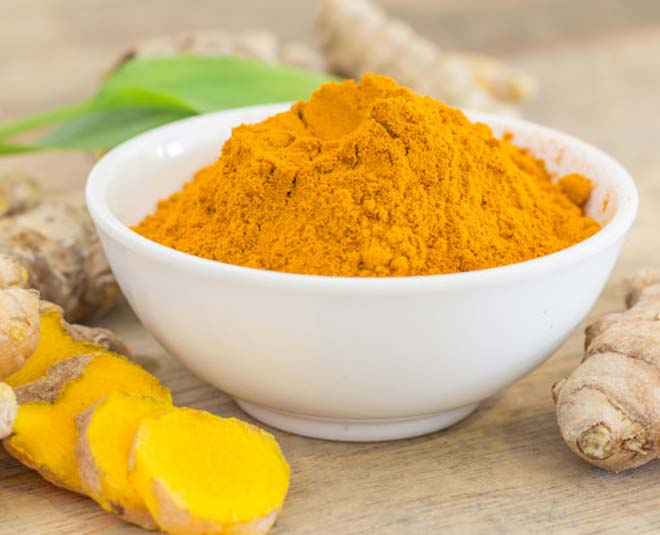 To make this pack, mix some turmeric powder with milk, honey and make a paste. Apply this paste on your knee and keep for a few minutes till it naturally dries. Wash with warm water.
Don't Miss: Have Dark Inner Thighs? Try These Homemade Cures, Prevent With These Tips
Things To Keep In Mind
Make sure you apply a good moisturiser on your knees after following the treatment as it can dry out your skin.
Sun exposure is one of the most common reasons behind dark skin on the knees. Always wear sunscreen when exposing your knees to the harmful rays of the sun to prevent hyperpigmentation.
Make sure you follow a proper cleansing routine. Following basic hygiene, bathing everyday is important.
If you leave the dark patches on your knee untreated then you can suffer from other skin disorders.
Though these home remedies are completely natural, we suggest you do a patch test to avoid any allergies.
Remember that you won't get results in a day. The dark patches on your knees won't vanish in a day. To ensure that your knees don't get dark and rough, you need to ensure proper cleansing and exfoliation from time to time.
We hope this guide helps you clean your knees and get rid of the dark and rough patches. For more such stories, stay tuned!