Can Retinoids Improve Skin Ageing? Know From The Expert
The term 'retinoid' refers to synthetic and natural analogues of vitamin A.
Retinoids are a popular skincare product. They are said to reduce face wrinkles, increase skin thickness and elasticity, slow the collagen breakdown, and lighten sun-induced brown spots, making it a popular skincare product among women. Are they, however, as good as they claim to be?
We spoke with Dr. Neha Sharma, Dermatologist and Founder of Estique Clinic in Gurugram, to learn more about retinoids and their effects on skin, as well as if they are useful in reducing skin ageing. This article will teach you everything you need to know about retinoids.
What Is Retinoid?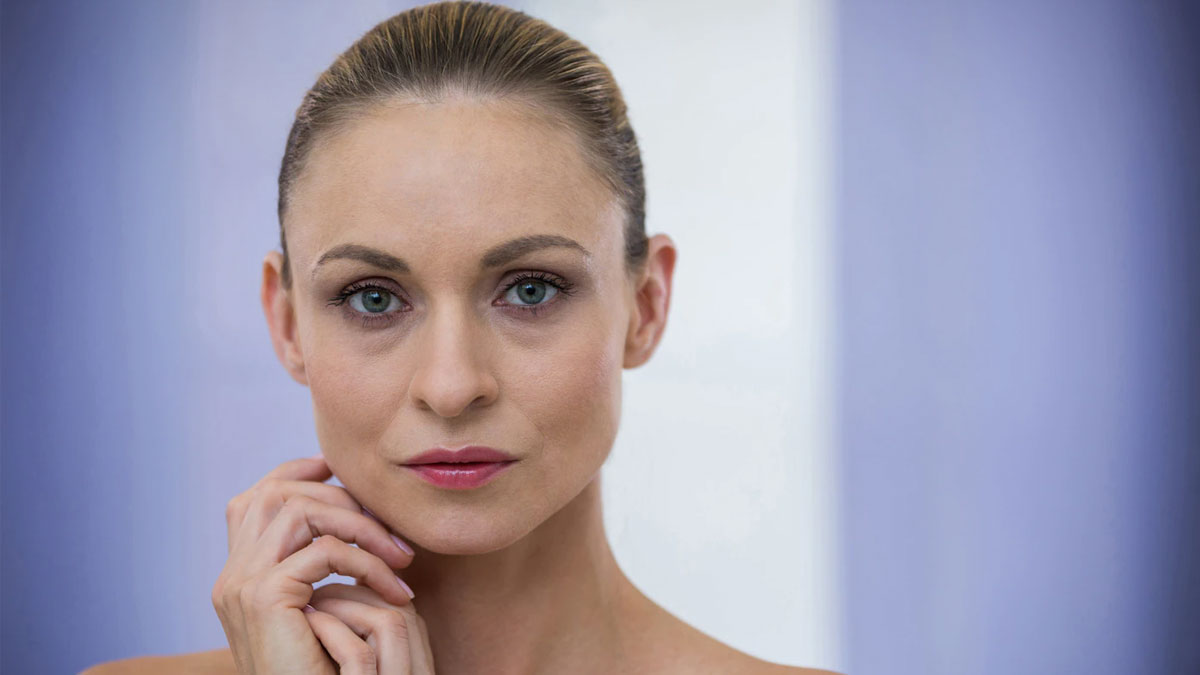 Retinoids are a huge family of compounds derived from vitamin A. It suits skin in different ways. That is why a consultation with a dermatologist is recommended.
2 Types Of Skin Ageing
Ageing of skin is an intricate biological process that is of two types. Intrinsic ageing is an inevitable process whereas photoaging involves premature ageing of skin due to cumulative exposure to UV radiation.
Role Of Retinoids In Skin Ageing
Retinoids have been researched extensively for their role in ageing and many of them have shown significant clinical and histological improvement. The Retinoid family comprises Vitamin A and its natural derivatives such as retinaldehyde, retinoic acid and retinyl esters as well as a large number of other derivatives.
Retinoids influence various cellular processes, such as cellular growth and proliferation, cell surface alterations, and immune modulation.
Don't miss: What Is Retinol? Uses To Side Effects, All You Need To Know
Which Retinoid Shows Maximum Improvement?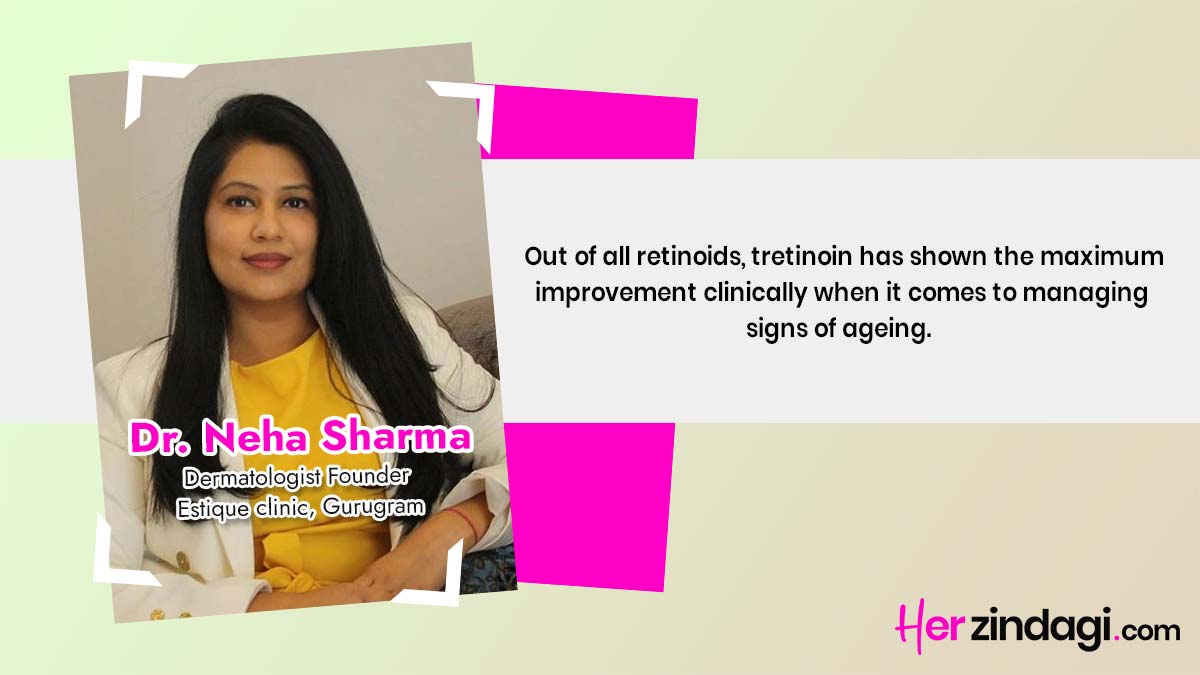 Out of all retinoids, tretinoin has shown the maximum improvement clinically when it comes to managing signs of ageing like dryness, wrinkles, scaly surface. It also resulted in a little firmer skin.
Ultra structurally, an increase in anchoring fibrils, development of several new micro vasculatures, production of new elastic and collagen fibres have been seen in patients using tretinoin for long periods.
However, the majority of patients can not tolerate tretinoin. They start developing redness, itching and sensitive skin. Other forms of retinoids are tolerated better like all trans retinol, Retinaldehyde, Retinol derivatives like retinyl acetate, retinyl palmitate and retinyl propionate. They induce less redness, scaling and irritation.
They also improve epidermal and dermal thickening, increase cell turnover and collagen production but not to the extent that tretinoin does. Hence over the counter retinols definitely improve skin quality.
Don't miss: Ways Retinol Can Improve Your Skin Health?

Wrinkles are the lines and creases that form in your skin. Some wrinkles can become deep crevices or furrows and may be especially noticeable around your eyes, mouth and neck. Wrinkles as long as they don't turn into deep furrows can be improved by retinols. However deep furrows always need to be filled in by Hyaluronic acid fillers.
I hope you found this article helpful. Do share your thoughts with us by commenting on our Facebook or Instagram pages.
For more such stories, stay tuned to HerZindagi!