The upper layer of the skin is delicate. It has to deal with all kinds of abrasiveness, such as pollution, the sun's harmful UV rays, dust, and endless products that we use and applies on the body. All this is already enough to make the skin vulnerable. And hence, areas such as the knuckle portions become dry and wrinkly.
This especially happens during the winter season, when the skin turns dry. It happens because the wind happens to take away the moisture from the upper layer of the body. the good news is, there are a couple of home remedies that can change the way your skin appears. If you want to remove those knuckle wrinkles, try these remedies:
Lemon & Brown Sugar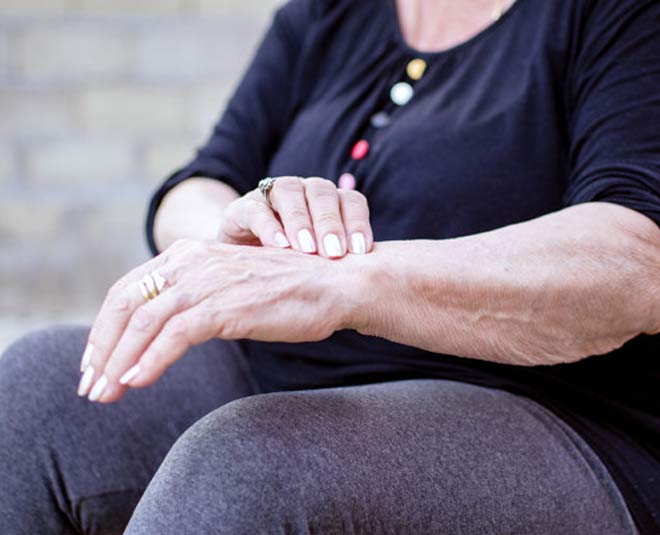 Packed with vitamin C and goodness of citric acid, lemon is simply amazing for all those skin woes. When it comes to removing wrinkles from your knuckles, you can again rely on a wholesome scrub made using lemon juice and brown sugar.
Steps
In a bowl, squeeze 1 complete lemon. Remove the seeds.
Also, add ½ tablespoon of brown sugar.
Give it a good mix, and scrub your knuckles with it.
Repeat this every alternate day.
Tomato
During winters, the production is rather high. Hence, you can get it at a reasonable cost. The fruit is loaded with the goodness of vitamin C and other benefitting nutrients, which can help you have youthful skin.
Steps
Take 2 tomatoes, squeeze them well in a bowl.
Take the pulp, grind it in the blender.
Mix both and soak your hands in its juice.
Repeat this once daily.
Rice Paste

Rice paste is available in almost all Indian households. Not only it is great to prepare different kinds of yummy dishes, but the ingredient has amazing beauty benefits. One of them is to remove those wrinkles from your knuckles.
Steps
Take a bowl, add 1 tablespoon of rice flour.
Add 1 tablespoon of rose water in it.
Give both a good mix. Apply on your hands while scrubbing.
Olive Oil
Made using the olive fruits, the olive oil is one of the most expensive oils. It is capable of transforming your health and also the way your skin and hair (benefits of hair mask) look. To get rid of the wrinkles, use it this way:
Steps
Before going to bed, apply it on your hands.
Massage for about 3-5 minutes.
Once done, put cotton gloves and leave the oil on overnight. Rinse in the next day with lukewarm water.
Banana
Available almost in all the seasons, banana is one of the most nutritious fruits. You can use it to gain weight (morning habits to gain weight) and fight stomach woes. Wrinkles can also be treated using it, here's how:
Steps
In a bowl, crush 1 banana using a spoon.
It should be in a paste-like consistency.
Apply on the hands and let it dry.
Once done, rinse with lukewarm water.
If you liked this article, do comment on our Facebook page. Stay tuned to HerZindagi to read more such stories.