Looking for a day cream for myself, I got my hands on Herbs & More's Vitamin Therapy's day cream and here is my detailed review of it after using it for 2 weeks.
Claims
The brand claims that the cream gives you radiant, glowing skin with a hydrated, soothing feel protected by SPF 15.
Main Ingredients
This cream has parsley, macadamia, vitamin E, and B3 amid other ingredients mentioned on the packaging.
Packaging
The day cream comes in a small tub in dark-hued sturdy plastic with a golden cap. The packaging in print is rather simple and neat, a feeling you would want your herbal products to have sometimes. It has another lid inside which holds the product from spilling.
Fragrance/ Concistency
The fragrance is divine! It has a herby yet flowery fragrance which is very soothing to the senses indeed. It is not at all overpowering so you do not have to worry about that.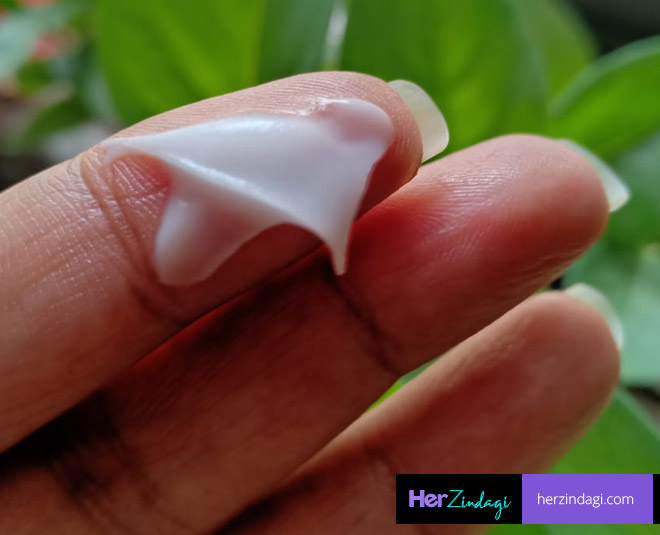 Speaking of the consistency, it is one string buttery and smooth. The feel of the content of this cream is very good and it glides on smoothly. A little goes a long way do take half a coin size amount and spread all over.
My Experience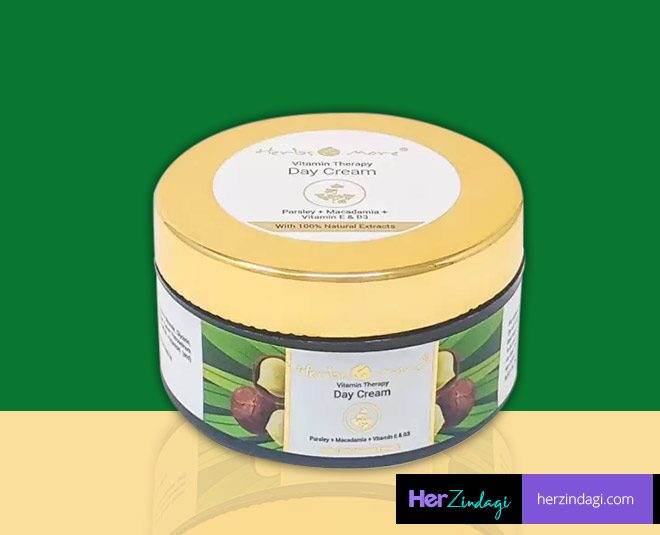 I used this cream for 2 weeks straight and I have no regrets. These days you will say, it is so hot and sweaty so a day cream would clog your pores and make you feel suffocated but we all know that you are switching on the A/C and this is where this cream works wonders! If I use it without the chilled temperature, I apply a very very small amount when my face is wet after my cleansing routine.
It gets soaked in very fast and makes you feel hydrated for a long while. The fragrance is very soothing and if you want, you can use it as a night cream as well but apply a thicker layer for that effect. Do remember that a little goes a long way and with all that goodness in it, I definitely fell in love with it. In case you use facial oil, you can use a day cream every alternate day, to give your skin all the nourishment it can latch on to.
Don't Miss: HZ Tried & Tested: Nutrinorm Gentle Exfoliating Walnut Scrub Detailed Review
Price
This 50 gm tub is priced at Rs 495.
Pros
Affordable
Natural
Herbal
Soothing fragrance
Sturdy packaging
Visible ingredients list
Cons
None for me
My Verdict
I use this day cream not just on the face but on the neck and base of the neck as well and I have no regrets. The texture is smooth, the fragrance is calming so nothing to lose as it is affordable as well given the ingredients list. You must give it a try and make your own opinion. However, our sensitive skin beauties must be a bit careful. I have dry skin so it soaked in the cream-like water for the Sahara Desert.
Don't Miss: HZ Tried & Tested: Herbs & More's Oral Cleanser Detailed Review
Ratings
5/5
Stay tuned to HerZindagi for more such reviews and if you want us to review something specfic for you, do let us know.