Not all of us are a fan of heavy greasy oils with strong fragrances, yet we all dream for a lustrous and healthy mane. This is why today we have come up with a lesser-known hair oil that works magic on dry and limp hair and leaves them moisturized and conditioned from roots to the stands. Here are some uses of grapeseed oil and why you need to get your hands on this marvelous product.
What Is A Grapeseed Oil?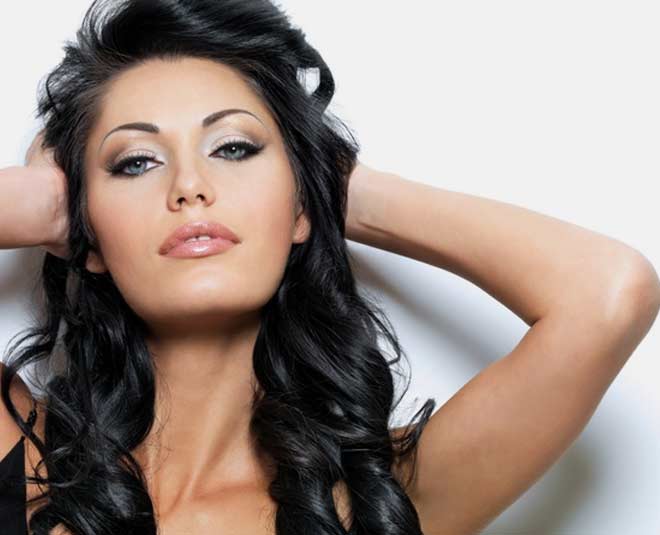 Grapeseed oil is a lightweight and fragrance-free oil which is a byproduct of the winemaking process. This particular seed oil and its benefits had been ignored for years but now it's making rounds in the beauty world. Grapeseed oil is believed to provide strong hair and boost hair growth too. Not only for hair, grapeseed oil is known for moisturizing your skin and keeping it healthy, it is also loaded with antioxidants, omega 3 fatty acids, vitamin E, and linolenic acid which are great for both skin and hair.
Don't miss: I Started Using This 5 Ingredient Homemade Hair Oil And It Worked For Real
Benefits of Using Grapeseed Oil For Hair?
Grapeseed oil is rich in linoleic acid, which helps with preventing hair loss or hair fall, and is good for the overall health of your scalp and hair.
Grapeseed oil is believed to restore the natural shine and volume of your hair, it acts as an agent that fights with the fizziness of the hair and provides moisturisation to the scalp. It is weightless oil that conditions your hair without making them greasy. It also is a rich source of vitamin E and fatty acids that hydrates your strands, hair follicles, and scalp.
It is also known for reducing the fizziness of the hair by helping your scalp regulate natural oil production. It boosts and improves the overall health of your scalp and also helps with reducing dandruff by combating the dry scalp.
Grapeseed oil is great for strengthening your hair and prevents it from breaking. It is loaded with antioxidants which stables the free radicals that can cause hair breakage or damage.
Let's Look At Some Uses Of Grapeseed Oil
You can use the grapeseed oil to do nice and calming hot oil champy, or you can simply massage the oil on your scalp and hair and keep it for few hours. Once the oil moisturizes your hair and strands you can wash it off using a mild shampoo.
You can also use grapeseed oil as a hair serum by diluting the oil with distilled water, transfer the diluted solution into a spray bottle, and sprits it on washed and damp hair.
You can mix some grape seed oil with your hair conditioner to make it more hydrating.
Grapeseed oil can be mixed with some essential oils to get stronger and beautiful hair. Essential oils are also beneficial for your skin and hair, plus they make your hair smell heavenly.
We hope you found this article useful. Stay tuned to Herzindagi for more such stories.