The creation of art is how human beings respond to the chaos surrounding them. Tattooing has been used as a way to express oneself for thousands of years. While the art of tattooing is a well-established, the tattoo industry in India is nascent and continually evolving.
The global pandemic has thrown a wrench in every business, and the tattoo industry is no exception in this case. To get a better understanding of the challenges being faced by the artists and the industry, alongside getting well-versed with significant trends, HerZindagi exclusively spoke to Max, who the Lead Tattoo artists and founder of Inkinn Tattoo Studio.
The world may have woken up to the idea of safety precautions, cleanliness, and sanitisation only after COVID-19. However, these protocols have always been business-as-usual for tattoo studios. From ensuring that gloves are worn and instruments are sterilised to disposing off needles and disinfecting utilities, tattoo studios have a set protocol to ensure the safety and health of everyone involved.
"After seeing a bit of a downturn in 2020, the tattoo industry is getting back on its feet quickly. Of course, there have been a few changes such as the creation of sanitisation areas, prioritisation of clients who have taken appointments to improve crowd control and wearing of the mask by everyone in the studio. However, the demand for new tattoos as well as overall interest in the art of tattooing is seeing an upsurge in 2021," told Max to Hz and also shared some of the tattoo trends that you should not miss.
Trend #1: Pandemic-Inspired Tattoos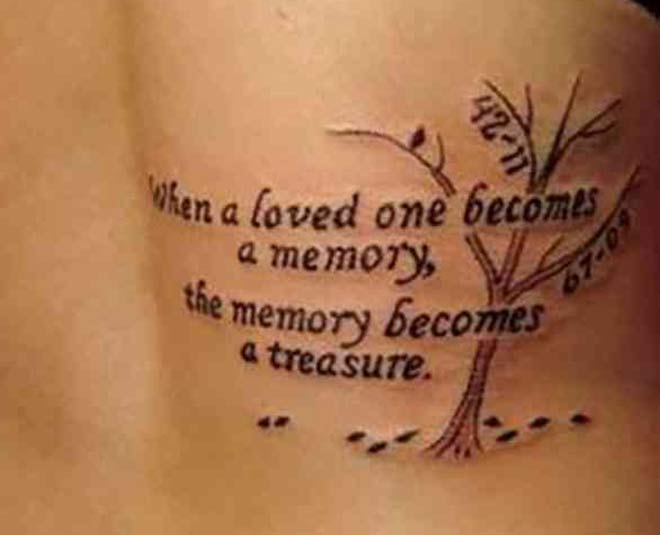 There are many reasons why you might want to get a tattoo. Getting inked is a great way to mark an important occasion or a period of personal transformation. Tattoo designs inspired by the pandemic, quarantine, and self-isolation are receiving much interest all over the world, including India.
One of the trends that is visible is a rise in motivational tattoos that have a COVID theme. From inking the words 'Be strong' or 'This too shall pass' to marking the date of the pandemic as a reminder of the world we are living in, COVID is making its presence felt.
Trend #2: Thought-Out Personal Growth Tattoos

During 2020, everyone got more than enough time to be alone, introspect, and learn more about their dreams, fears, and hopes. Another noticeable tattoo trend is the increasing number of designs that remind people of their own resilience and strength in these tough times.
From butterflies to symbolise transformation to minimalistic semi-colon symbols, these tattoos reflect the relief of making it to the other side of the pandemic.
Similarly, due to the number of time people have had at home, the tattoo ideas they bring to the table are not half-baked or vague. Most of the designs include elements from various interest areas and are quite elaborate and thought-out.
Trend #3: Commemorative And Appreciative Tattoos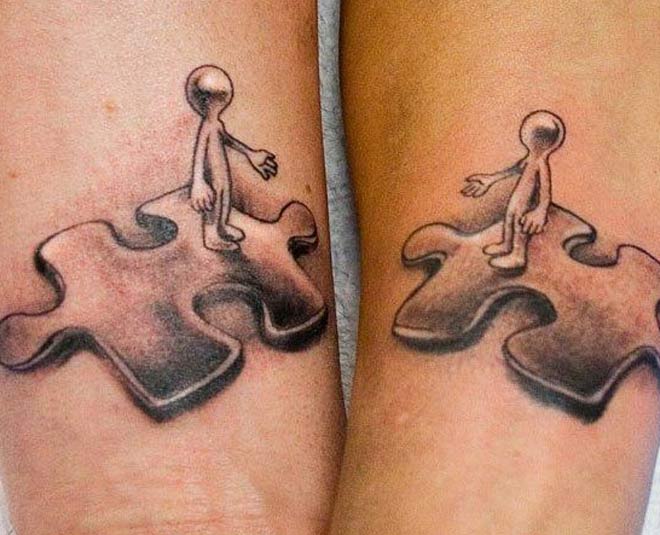 It is said that we photograph what we love and fear losing, so we can keep it with us forever—a tattoo serves a similar purpose. Now we are witnessing that there has been an uptick in tattoos that celebrate people and relationships (how to deal with an egoistic partner), especially the ones that have served as an anchor during these trying times.
For instance, many people are inking irregular-shaped, 'flawed' puzzle pieces that fit together just right. It is also quite common to see friends getting tattoos to immortalise the role of a support system during the pandemic.
Don't Miss: The Stories Behind Your Favourite Celeb's Tattoos
With the gradual relaxing of lockdown regulations, more and more people are making their way to the studio to get that tattoo they've been thinking about throughout quarantine.
Maintaining proper precautions is the need of the hour, especially because most tattoos (things every beginner should consider before getting inked) take time for completion and require close contact with the artist during this time. "The tattoo industry is primed to make these additions to its already-intensive safety protocol, making getting a tattoo a safe process for you in 2021," concluded Max, the Lead Tattoo artists and founder at Inkinn Tattoo Studio.
Don't Miss: National Tattoo Day: Deal With Depression Via Positive Tattoos Like These!
Do let us know which trend are you inclined to by commenting on our Facebook page. Stay tuned to HerZindagi for more such stories.
Picture Courtesy: Pinterest, Freepik