Janmashtami is all about Radha-Krishna, dance, celebration, and a traditional look to go with the festivities. Despite having Covid in the environment; we need to amp up our style that will complement the traditional attire.
Hanisha Kapoor, COO, ArchiesBeauty.com says, "Adding a little bit of make-up can ace the simple yet elegant look." She shared some of the tips to get flawless makeup to get ready for the day are given below.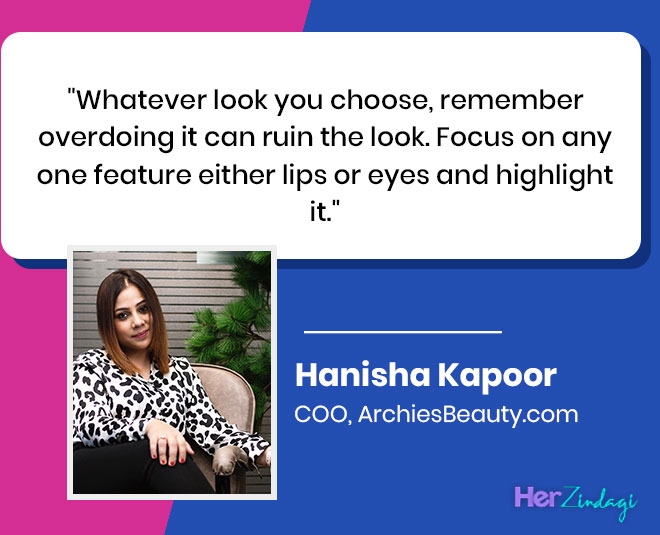 Early Skin Prep
Festivity means decoration, puja, delicious food, get-together, shopping and what not! In a festival like Janmashtami, when many people fast and get busy in other activities, the daily skin care routine can get ignored. Start preparing your skin for the gorgeous traditional look at least a day before. Prep your skin by using cleanser, exfoliator, serum, toner, eye cream and moisturizer a day before.
Glowing Skin is the Key
Glowing skin with the traditional attire is the perfect match. Mix highlighter and with your foundation and apply it on your face, brush some compact after it. Apply some pink or peachy blush on the cheeks and highlight your cheekbones. Don't overdo, balance the shine by dusting powder over your nose, forehead, and shiny area. You can also use a highlighter for your nose and dab a little around your temples and cheekbones as well.
Long-Lasting Makeup Should be the Priority
Janmashtami is a festival of dance, music, the vibe is energetic and everybody is excited about this festival. Such events deserve long-lasting makeup that can sustain sweating keeping you Insta ready for the perfect traditional photograph all day long. To achieve this, cleanse your face and apply primer on your face, moisturize and create a smoother base using oil-free foundation. Make sure you apply thin layers of makeup to make it last longer.
Don't Miss: Enjoy Young, Supple Skin With 5 Papaya Face Packs
Eye Makeup Sparks up your Attire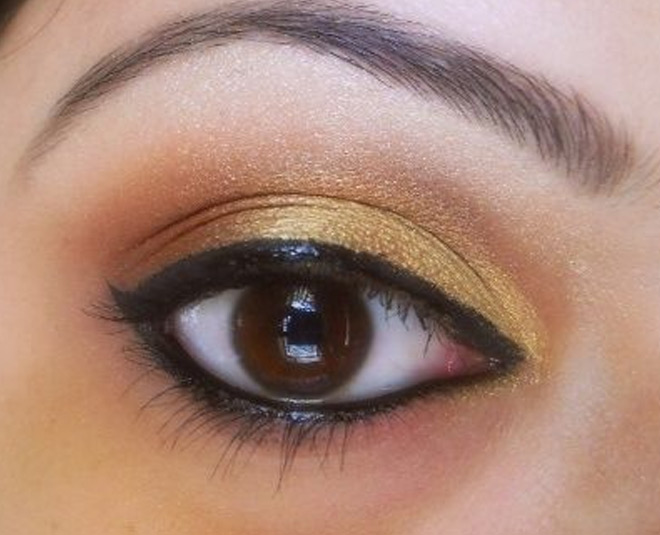 Eye makeup can do wonders to your overall getup. Smokey eyes are show stealer and goes well with deep coloured attire along with nude make up. To wear a bindi with your traditional dress, define your brows with the help of brow definition palettes. Match the colour of your eye-shadow with your ensemble. You can also use rose gold eye shadow and light pink eye shadow that goes with almost every dress.
Don't Miss: How To Put Mascara Everyday Without Harming Your Lashes
Balance Your Attire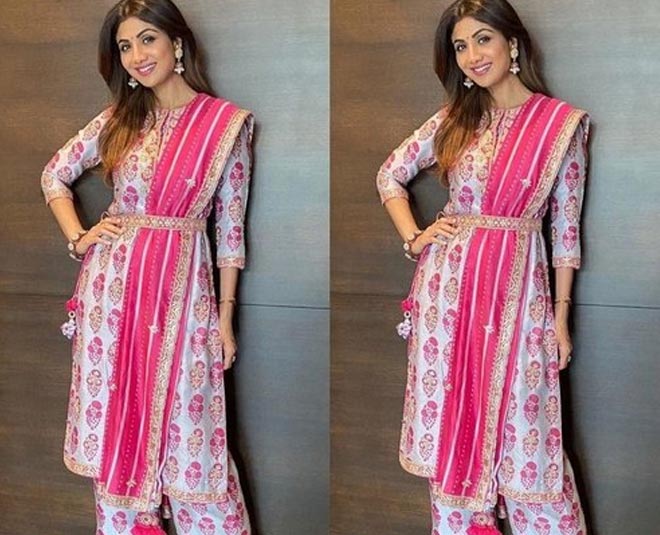 The whole getup of your Janmashtami should be in perfect balance of the jewellery, makeup, and dress. For Jhumkas, matte makeup is best suited and for a contemporary look, a nude makeup palette looks astonishing. If your dress is simple you can use bold red lipstick and bright blusher while for a bright dress, you can opt for a no-makeup look by applying primer and base with mild contouring and completing the look by using shades of blush and peach on your cheeks and lips.
Hanisha Kapoor also says, "Whatever look you choose, remember overdoing it can ruin the look. Focus on any one feature either lips or eyes and highlight it. Choose bold makeup products from Archiesbeauty if your ensemble is simple and elegant or choose simple makeup if the dress is heavily embroidered."
For more such stories, stay tuned to HerZindagi!