Lips are one of the most beautiful features on your face, they add to your beauty. Soft, pink lips make you look attractive. But dark, pigmented, rough lips just take away from your beauty. Dark lips are a common problem among women these days. Change in lifestyle, unhealthy food habits are some common factors that make your lips look darker.
Tips For Dark Lips
1. Nicotine can make your lips dark and you should quit smoking right away if you want pink lips. Smoking otherwise is also very harmful for your health as it leads to diseases like cancer.
2. If you are a coffee addict, limit your coffee consumption. Drinking coffee in excess makes your lips dark.
3. Just like your body, your lips too need protection from the harmful rays of the sun. Use a lip balm that comes with SPF.
4. Don't wear your lipstick all day long as it can lead to pigmentation. Also, please make sure that you buy good quality lipsticks.
5. Avoid drinking chlorinated water as it can make your lips dark.
6. Make sure that you drink loads of water through the day and stay hydrated to prevent dark lips.
Getting Rid Of Dark Lips With Home Remedies
Coconut Oil
Loaded with fatty acids, coconut oil is great for your lips. Take some coconut oil and apply it on your lips. You can reapply it through the day.
Don't Miss: Want Fuller Lips? Try These Easy Tricks To Get Those Plump Lips Within Minutes
Lemon And Honey
This is a great combination if you want to remove pigmentation from your lips. Take some lemon juice and mix with honey. Apply on your lips and leave for around an hour. Wipe with a soft wet cloth.
Aloe Vera Gel
Aloe vera has a compound that prevents pigmentation. Take some fresh aloe vera gel from the plant and apply it on your lips. Let it dry and then wash with warm water. Get WOW Aloe Vera Multipurpose Beauty Gel here for just ₹ 194.
Almond Oil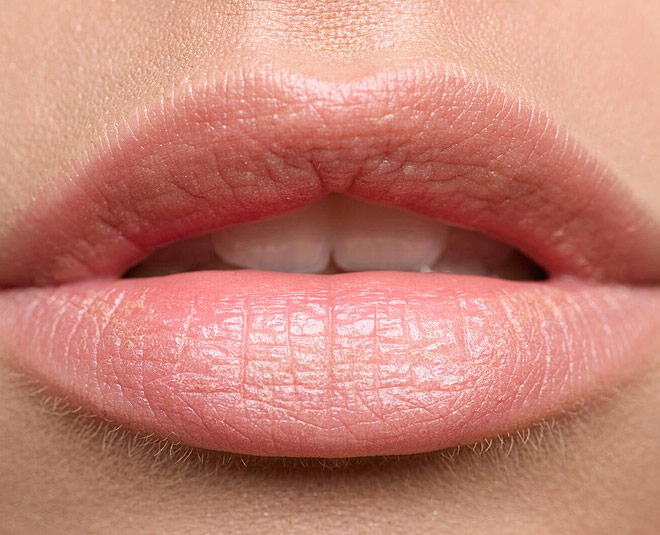 Almond oil has properties that can lighten the colour of your lips. Apply it on your lips before going to bed. Buy Dabur Badam Tail - 100% Pure Almond Oil here for ₹ 156.
Beetroot
Not many know but this veggie can work well in giving you soft, pink lips. Take a beetroot slice and rub it on your lips. Wash after 10 minutes.
Rose Water
Rose water can help you brighten up the colour of your lips. Just take some rose water and apply on your lips with a cotton ball. Leave it overnight. Buy UrbanBotanics™ Pure & Natural Rose Water/Skin Toner here for a discounted price of ₹ 249.
Hope these remedies help you in getting rid of your dark lips. For more home remedies and beauty tips, stay tuned!