External agents like dust and pollution can have a negative impact on our skin. The dust keeps accumulating on our body and turns into dead skin. Removing this dead skin from our body is really important as it makes our skin look dull and old. Who would want to have a skin that isn't clear and youthful? We all wish for beautiful, glowing skin but the current situation is making it all worse for our skin.
You need to pay extra attention to your skin to clear off all the dead skin. Rather than going for expensive treatments offered at salons, you can try some homemade tricks. Here we have three easy homemade scrubs that will help you clear your dead skin and make your skin look young and beautiful!
Sugar And Honey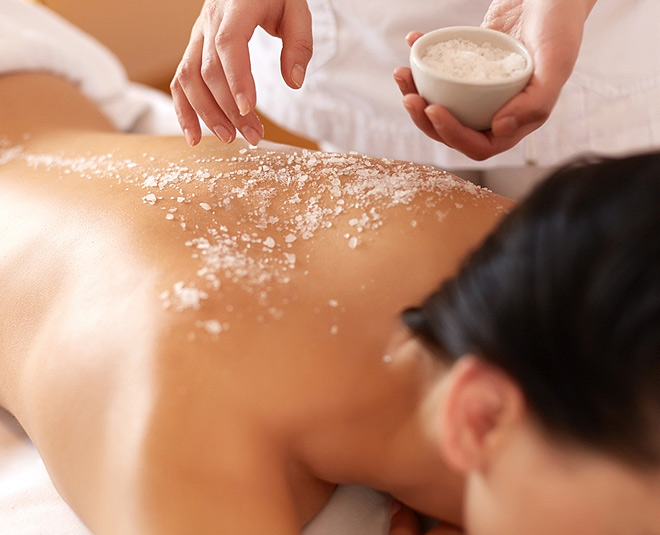 Sugar is a great exfoliator for your skin. When you add honey to it, this mixture works like magic on your skin. This will help you clear off the dead skin from your body. This mixture will help you get soft and moisturised skin.
Don't Miss: Anti Ageing Tips: Look Young Even In 40s By Doing These 3 Things After You Wake Up In The Morning
You will need:
1 tablespoon sugar
1 tbsp honey
Directions:
In a bowl, add honey and sugar. Mix both the ingredients well. Apply it and scrub on the areas you feel there is dead skin. You can also use it on your face but make sure you scrub it with light hands. Using it regularly will help you get a natural glow.
Epsom Salt
Do you know, epsom salt can exfolaite your skinm? Using epsom salt with the right ingredients will help you remove dead skin from your body.
You will need:
1 cup Epsom Salt
1 cup coconut oil
10-12 drops lavender oil
Directions:
In a bowl, add salt, coconut oil, and drops of lavender oil. Prepare this mix and keep it in a closed container. Now apply it on areas you feel has dead skin. Scrub the dead skin and clean with lukewarm water. Doing this regularly will help you keep your skin healthy and youthful.
Green Tea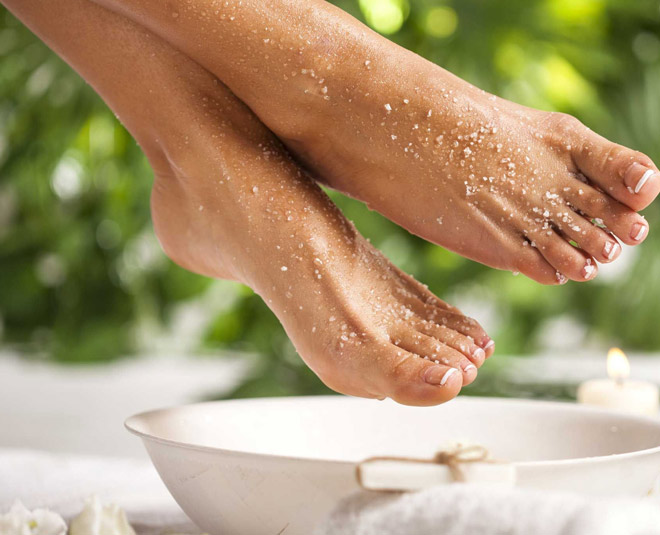 Not only green tea is great for your health but your body too. It has antioxidant properties that are great for your skin. Green tea keeps your skin moisturized and radical free. If you have a layer of dead cells on your skin then you can use green tea pack.
You will need:
2 green tea bags
1 teaspoon honey
1 cup water
Directions:
In a cup of hot water, add green tea bags. Now add honey and mix. Use this mix to your body whenever you fell dead skin has accumulated. This will help you remove dead skin from your body. Clean with a soft towel.
Make sure you do a patch test on your hand before you try any of these scrubs on your body.