During summer or winter, we all need a moisturiser that can hydrate our skin and feel light on our face as well. I tried the Skinkraft Barrier Repair Gel and here is my detailed review of it.
Claims
Acts As A Protective Brick Wall: The presence of ceramides in the formula ensures that the gel protects your skin from harmful foreign substances.
Goes Deep Into The Skin: General moisturisers form an occlusive layer on the surface of the skin so that water does not escape out. Whereas the Barrier Repair Gel penetrates deep into the skin's layers to repair and maintain barrier function.
Has A Hydrating Effect: The gel contains ceramides that help replenish lost moisture content in normal-dry skin, improving its texture.
The brand's team of dermatologists have formulated customised solutions based on the skin profiles of 800 women. 10,000 hours of research went into the making of these products.
SkinKraft products do not contain sulfates, parabens and phthalates. In short, we do not use ingredients that cause allergic reactions, change the pH levels of your skin, or increase the risk of cancer, birth defects and central nervous system disorders.
Personal Attention & Money Back Guarantee
SkinKraft has a unique follow up system. Based on a few questions and responses, we understand if the products are the right fit for your skin. In case they are not working well for you, we either change them or return your money. We are with you throughout your skin journey.
Key Ingredients:
Ceramide EOP: Repairs your damaged skin barrier and restores your skin's overall health.
Ceramide AP: Restores hydrating agents in your skin and assists in repairing damaged skin.
Ceramide NP: Prevents excessive water loss, thus maintaining the moisture level.
Phytosphingosine: Prevents inflammation and infection while hydrating the skin.
Packaging
A sturdy tin bottle with a classy white pump, this face moisturiser comes in light on the eye blue and white packaging. The pump has a small opening so as to not waste a lot of product and dispense only the amount that is needed.
Don't Miss: HZ Tried & Tested: Plum Wild Cherries & Kiwi Hand Cream Detailed Review
Texture/Fragrance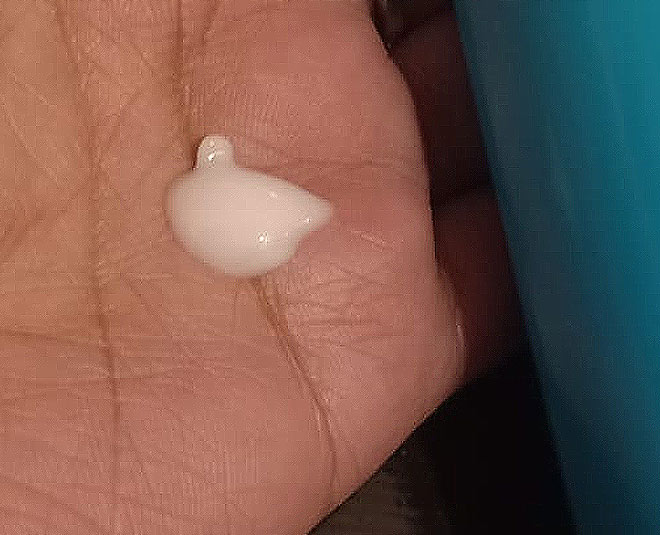 This comes in a white gel which is very light on the skin. The fragrance is too mild which is good as some fragrances can trigger migraines.
Pros
Lightweight
Good for any skin type since it can be customised.
A little goes a long way
Travel-friendly
Cons
It is a bit expensive.
Price
Buy Skinkraft Barrier Repair Gel for Rs 1599, for 35ml.
My Experience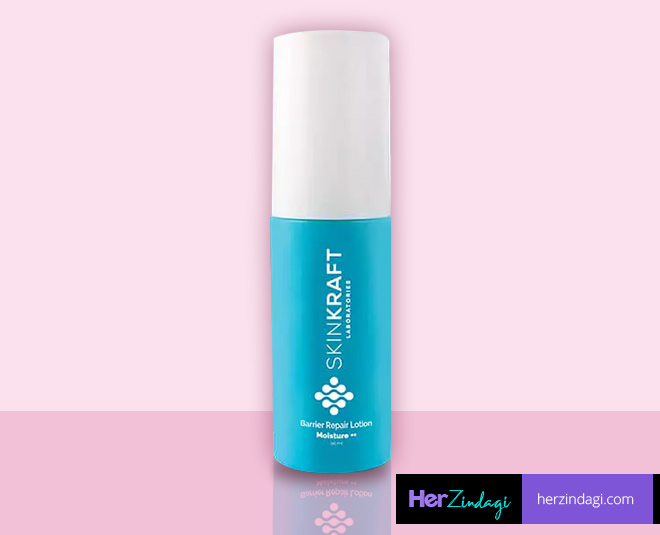 When I got my hands on this moisturiser I was intrigued as it is something customised, a concept I earlier mentioned in my skincare trends of 2019 and the fact that it is growing by the day. Just two pumps were enough to do the job and I truly felt hydrated. It is so light in weight that it is second to your skin and you don't feel like something extra hs been applied on your face. The best part is that it is not a glass bottle as they are a little heavy and scary to carry while travelling. You can just put this in your toiletry bag and you are set to go.
My Verdict
It is good to spend on yourself and pamper your skin sometimes. Be wise when you invest in skincare. If it is customisable then why not treat yourself to this bottle? The only thing that pinched me a bit was the money but then don't we all deserve something that hydrates us in the cold weather and does the job perfectly?
Rating
4.5/5