You are not really a makeup lover if you don't have a contour stick or palette in your beauty kit. After all, it is one of the most important makeup products today. Why? It is the contour which helps you enhance the overall appearance of your face.
If you are someone who is new to the world of makeup or still experimenting with makeup essentials and just too confused about contour palettes and sticks, you have landed on the right page.
It is not just about getting the right shade but also the right formula. Cream, powder, stick, contours are available in a variety but should always be picked as per your skin type and needs. How should you choose? Read on as we tell you which contour formula will work best for you.
Cream Contour Kit
As the name suggests, this contour kit has a creamy consistency which means it will blend in quickly.
Reasons To Buy Cream Contour
If you don't really want a dramatic effect on your face after contouring then this one is a good pick.
If you are always running late then it is better to use a cream contour as it is easier to blend in.
Cream contours work best for women who need a minimal, more natural finish.
Cream contouring is best for women with normal to combination skin.
Powder Contour Kit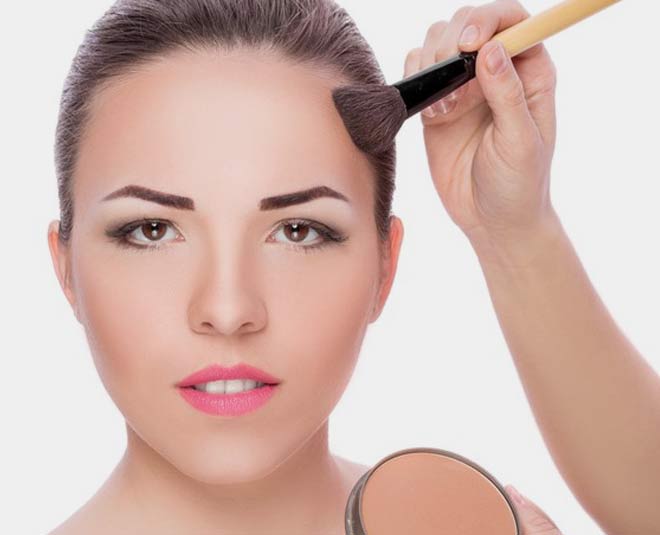 Powder contour kits are mostly used for a more defined look on the face.
Why Should You Buy Powder Contour?
For a more dramatic effect on your face, you should use a powder contour kit as it makes your face look more chiseled.
For those who have oily skin or just don't like using cream-based formulations on their face, powder contours are best for you. They give a matte finish.
As compared to cream formulations, this one has more staying power.
Final Verdict
If you are still new to contouring then a cream formula is better for you. It is easier to use and build up. On the other hand, it can get a little tricky to use the powder contour.
Not just this, keep your skin type in mind while picking a contour for yourself. Women with oily skin should prefer powder formulas and those with normal to combination skin type should get a cream-based contour.
Don't Miss: Dear Would-Be-Brides, Stockup Your Vanity With These Contouring Sticks, Palettes Under Rs 1000!
How To Use A Cream Contour?
Using a cream contour is really easy. Just dot the areas you want to enhance, cheekbones, jawline, and under the chin. Using your fingers or a damp beauty sponge, dab it gently.
Contouring sticks also have a cream formula so they can be used directly on the face. You can blend using your fingers or a sponge.
How To Use A Powder Contour?
Powder contouring does need practice but once you learn it, it is all easy!
Using a contour brush, pick some powder and apply it on the cheekbones, jawline, and chin. Gently blend in outward strokes.
Remember that blending is the key to achieve the perfect contour. Also, ensure that you don't use too much of the product or it can ruin your look. Don't ever push the product towards your face or it can make your face look darker.
We hope this guide helps you choose the perfect contour for yourself. For more such beauty-related stories, stay tuned!