Clean beauty has been here now for a while. The clean beauty movement is significantly growing and we are witnessing people making a shift to green, natural beauty with time.
While on one side skincare enthusiasts are speaking about clean beauty largely, many are still not aware of the movement. Also, there are many myths revolving this new beauty trend.
To make it all simpler for you, we spoke to Ms. Naina Ruhail, Co-founder, Vanity Wagon which is India's first clean beauty marketplace and asked her to share everything about clean beauty, right from itsreal meaning to common myths around it. Read on.
What Is Clean Beauty?
Ms. Naina Ruhail, Co-founder, Vanity Wagon said, "Clean Beauty to me, is a better kind of beauty. It is being transparent about what goes inside the product and why it works. Variables like performance, efficacy, sustainability and values are what define clean beauty. Clean beauty products, essentially are safe, and non-toxic for human health and the environment."
She further shared that it is crucial for one to make a shift to clean beauty today because its no longer just a trend. It has now become a movement that's being supported by consumers around the world and is growing exponentially. Switching to clean beauty is important for nobody but us, our own health and that of the planet.
How To Switch To Clean Beauty?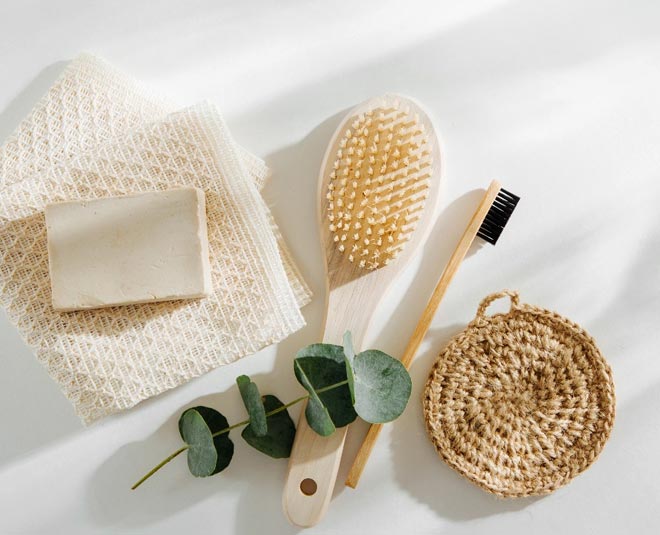 Those who have really understood what clean beauty means still wonder how they can make a shift to it. The expert said, "A little education goes a long way. Start by doing your own basic research about clean beauty and identify what you want to cut out of your routine and why. This switch does not happen overnight, it is a gradual lifestyle change. To begin with, get familiar with the ingredients and start reading labels for the ones that you do not want in your daily products. One easy way of getting started is to first replace the products that are most likely to contain toxic ingredients like shampoos, deodorants and sunscreens."
Don't Miss: How A Positive Choice Can Discard A Negative Spell
Common Myths Around Clean Beauty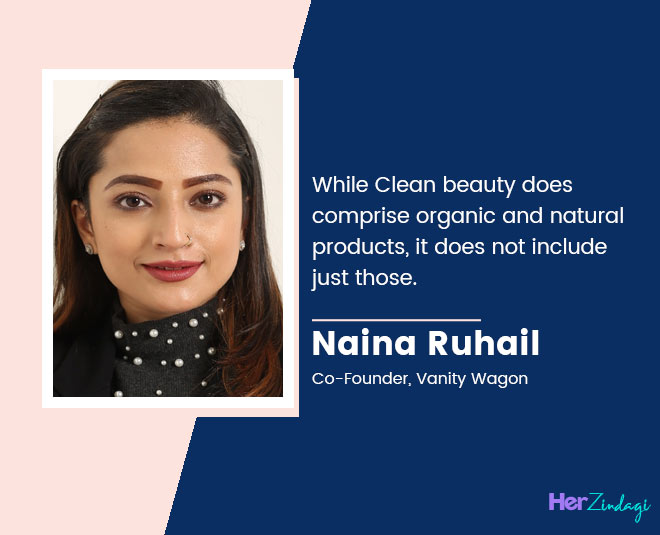 Ever since everyone has started to talk about the clean beauty movement, there have been a lot of myths floating around. A common myth that all clean beauty products have to be organic or natural. However, the expert shared that it is not all. She said, "While clean beauty does comprise organic and natural products, it does not include just those." She further shared that there is this myth that clean beauty products are less effective, which is far from true. The fact is, that clean beauty products are as effective, if not more, than their toxic counterparts.
Don't Miss: Popular Home Remedies For Skin In 2021
How To Meet Your Skincare Needs With Clean Beauty?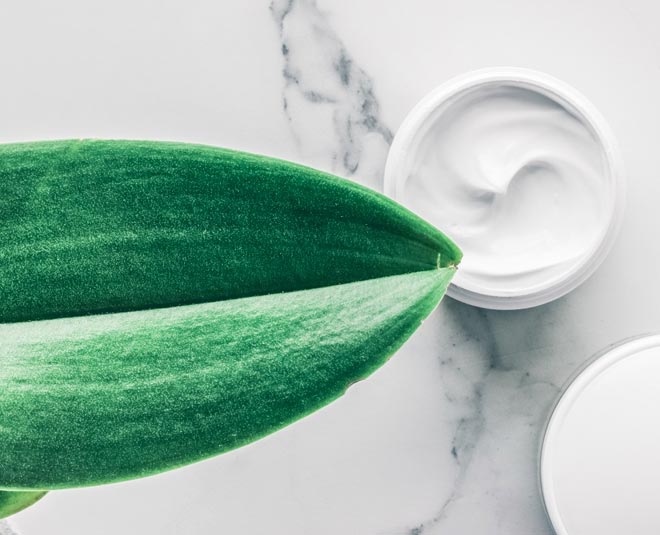 If you wish to make a shift to clean beauty but wonder where to start then follow these quick tips from the expert.
The key to successfully switching to clean beauty is choosing quality over quantity. Use multi-functional products.
Understand your ingredients and know why you want to choose some over the others.
Do not attempt to replace your entire collection all at once.
Begin with the products you use most, and are most likely to contain toxins.
Once you have decided to make a shift to clean beauty, all the other steps will become easier.
Tell us your thoughts on this guide to make a shift to clean beauty on our Facebook page. If you have any questions related to clean beauty, write to us and we will get them answered for you by our expert. For more such stories, stay tuned!