The wedding day happens to be one of the most crucial days of our life. It takes months if not years to do the wedding planning. While there are so many things to take care of, one may forget tiny details, such as sun protection during a day wedding.
Even after the main wedding day, there are oodles of big and small events, during which you will need to stay on top of your style game. You might not feel confident with dull and tanned skin. Hence, being proactive is necessary. Here are easy tips to protect your skin from the sun's harmful rays, during your daytime wedding.
Umbrellas Or Coverage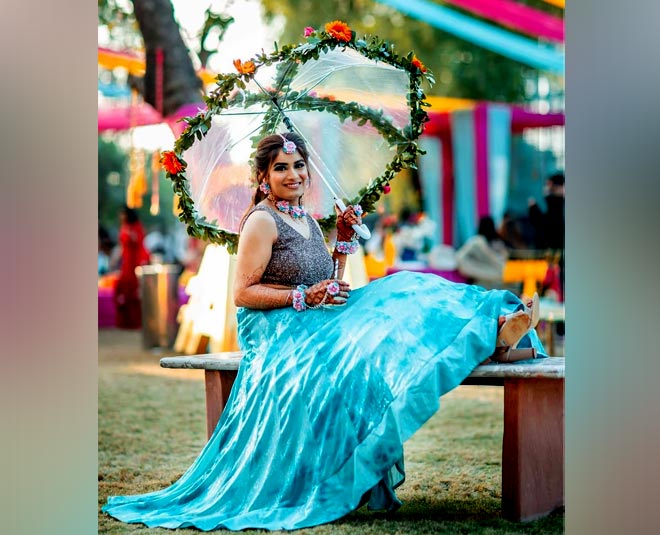 We know you have spent days deciding the theme and the décor of the wedding. But, you also need to consider if the day wedding can cost you the glow of your skin. Either ask your wedding planners to provide some kind of coverage or if it is a last-minute situation, carry a gorgeous umbrella. Something that may suit your couture and can also act as a style statement. Having an umbrella during a day wedding can act as a lifesaver. It will provide you with the needed coverage from the sun anywhere you go.
Wear A Broad-Spectrum Sunscreen
By now we all know that sunscreen is a must in your beauty regimen. The sun's harmful ultraviolet rays can take away your bridal glow and can make you look dull on your own big day. Of course, none of us wants that to happen. Therefore, it is significant that you slather your skin with high SPF sunscreen. To touch up later, you can use a spray product, which will eliminate you from touching your skin often and hence, ruining your bridal makeup.
Apply Sunscreen Every Two Hours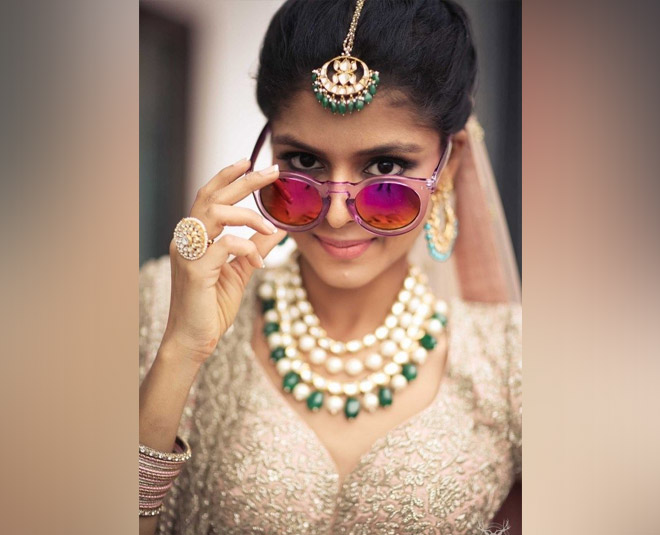 Just like all other beauty and makeup products, even sunscreen has its longevity. If beauty gurus are to be believed, the sunscreen must be reapplied every two hours. This is because this skin absorbs the product with time, and once the protective layer is gone, the sun's exposure can take a toll on your skin. Not just your face, you must reapply the sun protection on all the exposed areas, such as hands, feet, neck, chest and back.
Full Coverage Clothing
One of the easiest ways to protect yourself from getting tanned is wearing full-coverage bridal clothes. There are a lot of amazing styles available that will not just shield your skin but will also make you look stunning. However, for a summers daytime wedding, make sure you go for breathable fabrics. You don't want to feel suffocated or uncomfortable on your big day.
Don't Miss: Top Bridal Lehenga Colours For The Upcoming Wedding Season
Sunglasses
Not just the upper layer of your body, but even your eyes are too delicate to be exposed to the sun for long hours. You must add a cool sunglass to your bridal couture to stay safe from the harmful rays. Reach out for something that will go with your bridal garment. You can either get it custom made, or keep it simple. Make sure that the frame is not too big that end up covering your gorgeous bridal jewellery.
Don't Miss: 5 Trending Bridal Goggles Or Shades You Need To Check
Do let us know if these tips helped you to protect your skin on your big day by commenting on our Facebook page. Stay tuned to HerZindagi for more such stories.