Colours play a significant role when deciding your D-day look. Not only you want to sport something trending, but also an attire that compliments your complexion, jewellery, and other bridal look elements. While red and pink are said to be the traditional bridal hues, it is not bad to look at some of the other latest options.
To decide the same, you must be aware of the tones that are trending for the current wedding season. That's why we curated a list of amazing bridal colours that will look astonishing on almost every Indian bride!
Emerald & Ruby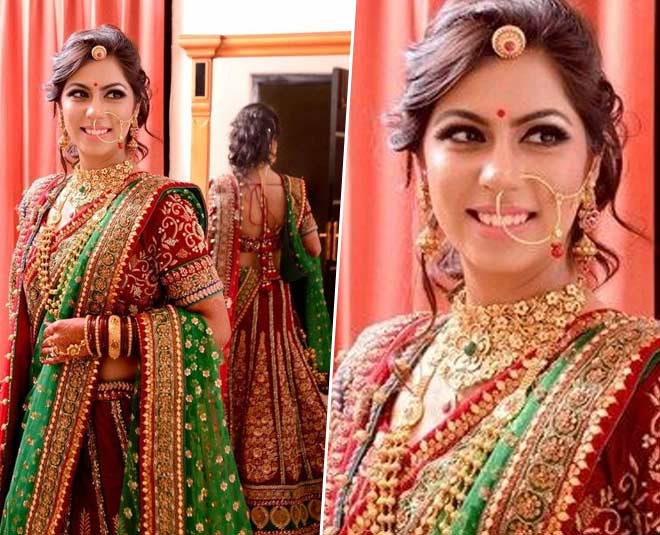 This colour combination will always remain classy when it comes to Indian brides and their attires. The ruby-red adds that traditional bridal vibe, whereas the emerald gives the regal finish to the entire look. Both shades always function well together. A lot of designers have been adding the combo to their bridal collection, making it one of the most trending tints for brides-to-be!
Turquoise & Blush Pink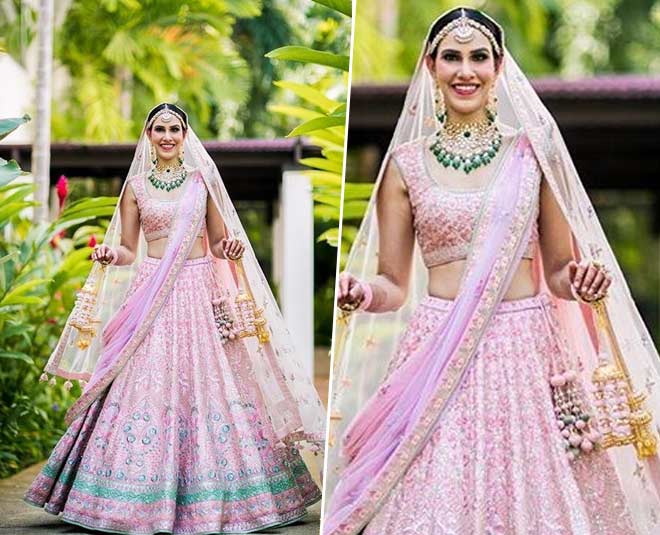 Given the coronavirus pandemic, we are witnessing a lot of low-key nuptials with the main event happening during the day time. The brides do want all the beaded drama on their couture, however, in a minimalistic manner. Besides playing with the embellishment, it is safe to pick subtle bridal hues, such as turquoise and blush pink. Not only it is bridal, but also a fresh look for the simple day events.
Mustard Yellow & Tangerine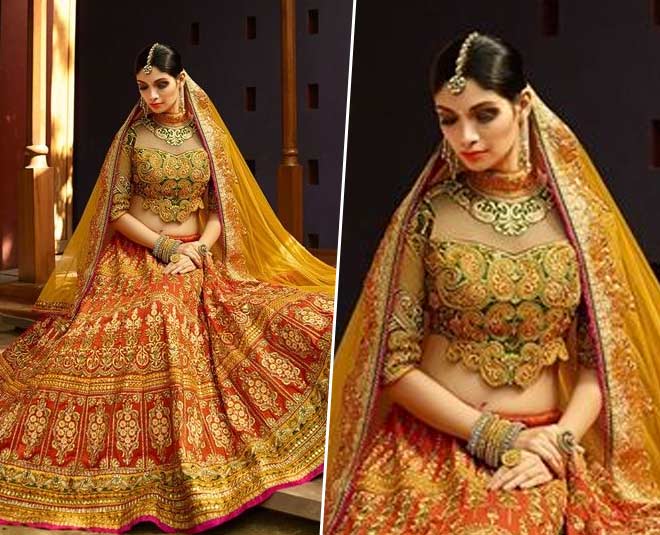 Both these shades are considered auspicious, as per the Hindu rituals. It is said to bring good luck for the brides. So much so that back in times, the brides were specially made to dress in mustard yellow and tangerine sarees for the main wedding service. It is always great to go back to the roots and exude traditional vibes with such marvellous bridal shades.
Mocha Brown & Maroon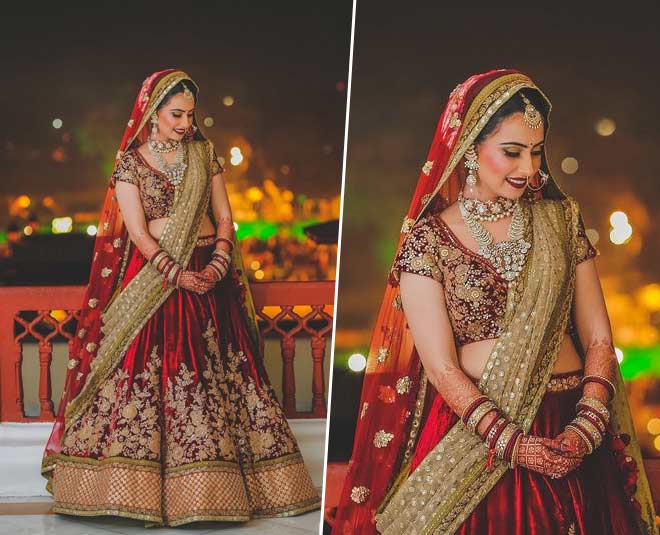 Most of us are a huge fan of deeper shades. We love to enrobe black in our daily wear. But of course, we can't really show up as a black bride at an Indian wedding. That's why it is safe to play around with darker shade. Something bridal and classy, like the mocha brown and maroon combo. These colours look breath-taking on Indian skin tone and will also appear fab in the photographs.
Pistachio Green & Cream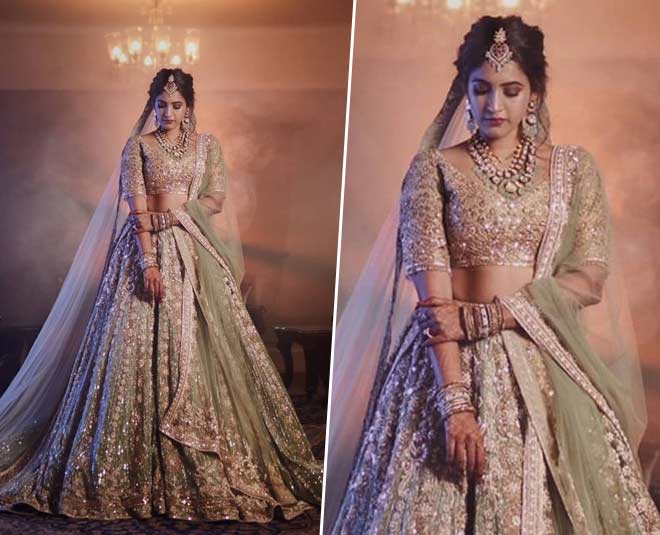 Do you remember the shades that ruled this year's digital India Couture Week? There were mostly pastel shades with heavy gold embroidery. Mostly, ace designer Manish Malhotra played around with eye-soothing tones to create a collection that will look amazing during all the seasons. Seems like the trend is here to stay, with everyone willing to wear something similar to their wedding.
Tearose Ivory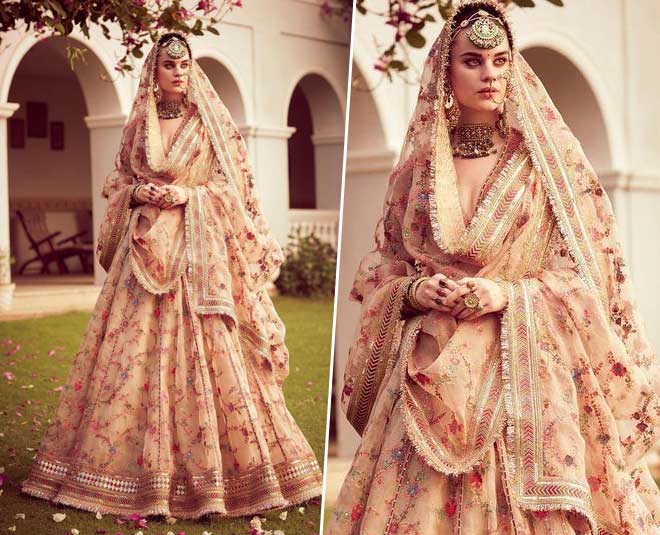 Who doesn't like something romantic and fresh, when it comes to attire! Your wedding should mainly be about you, and not just your ensemble. That's why wearing a subtle colour is said to be a great choice. Anything too bright and loud may end up subjugating your personality. A gorgeous piece like this Sabyasachi lehenga can never go wrong. With all its motifs and intricate work, you are likely to look stunning!
Don't Miss: Bridal Fashion 2020: 10 Celeb-Approved Yellow Lehengas Dulhan Can Don On Her Haldi Ceremony
Crimson Red & Gold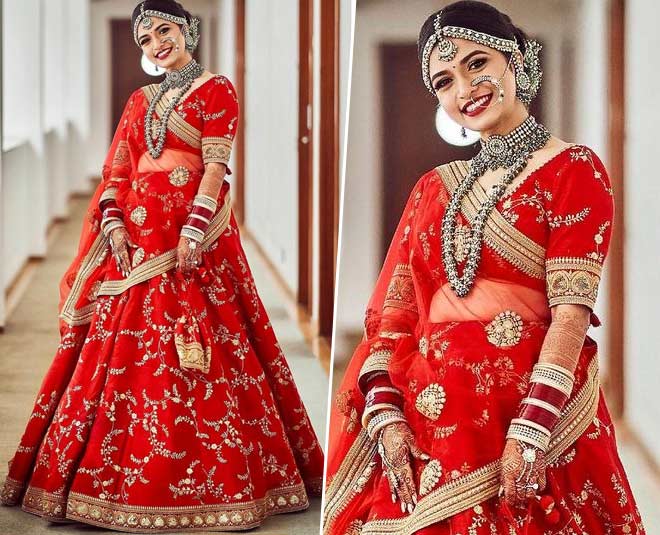 Last but by no means the least, the evergreen red bridal lehenga! No matter how much we happen to fall in love with the other shades, at some point, your heart will stop, looking at a red joda. We are totally in love with this crimson red gold lehenga by Sabyasachi. The simple gold zari work and the striking design is every bit gorgeous!
Don't Miss: #Vocalforlocal: Here Are Top Street Markets For Local Wedding Shopping In India
If you liked this article, do comment on our Facebook page. Stay tuned to HerZindagi to read more updates.