Every girl dreams of looking beautiful on her wedding day and that involves weeks of intensive care and pampering of self to look perfect from top to toe. This means that not only should your face glow but also your feet and hands should look beautiful and well kept.
For which you can go for manicure and pedicure procedures done a day before your big day or even before your auspicious Mehendi ceremony. And in light of the recently rising trends, we see that nail art is also becoming very popular amongst girls since it is a highly creative field that may also include artificial nails which are further designed with unusual colours, patterns and shades.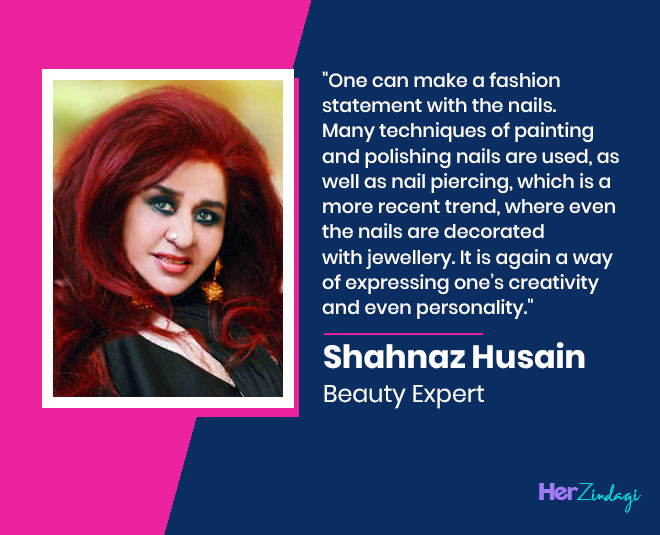 Nail Art Trends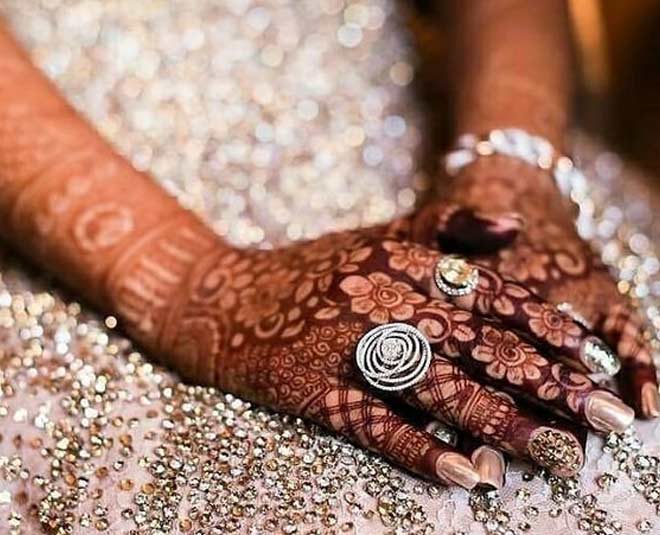 Apart from the usage of bold and unusual colours, different colours for each nail, narrow strips of different colours on each nail and a lot more design trends look great on the bride. If you are a bride to be then you might also want to experiment with colours her shimmer gold, shimmer silver, etc.
Nail art is on the rise these days since you can make an effortless statement with those catchy and charming nails of yours. Other techniques of nail art also include polishing, piercing and the use of jewellery on the nails which make them even more creative and interesting and helps enhance and showcase the personality of the person wearing them. The fact that this art is absolutely painless, encourages people to experiment more by giving that freedom to them. Talking about the freedom you can also get acrylic and gel nails and experiment with them if you don't have long nails or they are chipped or brittle. Plus, we feel they are absolutely perfect for special occasions such as weddings.
Bridal Manicures
French manicures are known for the charm and beauty they lend to the hands. This is perhaps the reason why they are so popular amongst brides as well. You can either do a french manicure at home or also get a professional to do it for you. Further, you can go for either the square shape of nails or even the normal oval shape. However, this is provided that your nails are long.
Don't miss: Beauty Expert Shahnaz Husain Shares Skincare Tips To Keep In Mind During Air Travel
DIY French Manicure At Home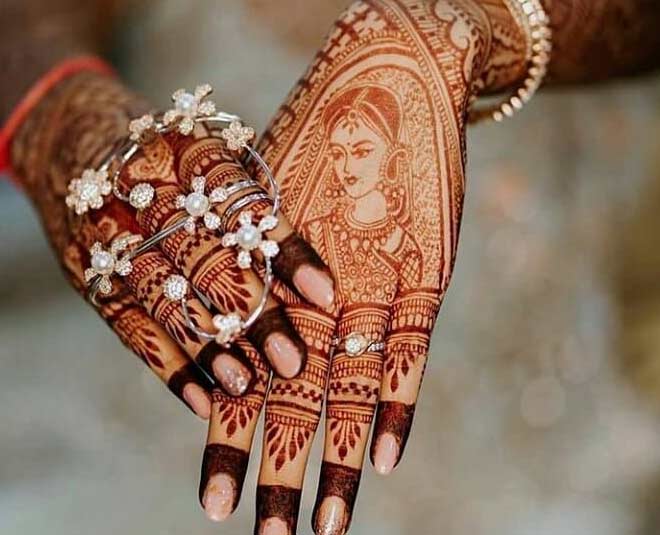 In order to have a french manicure on your own, you have to wipe off the nail polish on your nails.
Then soak your hands in warm water and push back the cuticles using nail clippers and scissors.
After this cut, the nails in the desired shape then apply cream and massage into the skin of your hands and cuticles.
Then wipe using a moist towel and paint the tip of the nail with a stark white nail polish following the shape.
After the first coat dries off then coat it twice just as your first did after this dries finally complete the paint with clear nail paint.
Use can also use diamantes, beads, sequins, shimmer, tattoos, stones and a lot more things that can enhance your nails and make you stand apart on your big day.
Don't miss: Shahnaz Husain Shares Tips To Follow For Recurring Hair Troubles
Shahnaz Husain is India's leading beauty expert who is a pioneer in herbal products for skin and hair. She is also a chairperson of The Shahnaz Husain Group known worldwide.
If you like reading this article, then stay tuned to Her Zindagi for more.