5 Celeb Inspired Ponytail Styles Perfect For Your Everyday Look
Here are some Bollywood-inspired ponytail hairstyles that are perfect for your everyday look.
Heading out to the office, going to the gym or attending a party, it is hard to deny that ponytails are the most versatile hairstyle. All you have to do is pull all of your hair backwards and style it as you like, and you will get a hairstyle that looks classy and keeps hair out of the face. If you are looking for some stylish ponytail hairstyles for an everyday look, here are the best ones straight from the Bollywood world. Take a look:
1. Sleek Ponytail With Textures
View this post on Instagram
Simply pull your hair back into a ponytail and add waves to a few stray strands with a curling iron for a neat yet stylish look like Alia Bhatt. This will give your hair a natural look. It's a trendy hairstyle that can be done in minutes.
2. Braided Ponytail
If you want a glamorous hairstyle even for regular days, then style your hair like this. Make small braids by sectioning your hair at the front, then pull back the ends of the untied braids into a high ponytail like Malaika Arora. This hairstyle is great for any occasion.
3. Messy Ponytail With Middle Part
View this post on Instagram
If you're looking for a hairstyle that's ideal for events and daily activities, Kiara Advani's messy ponytail with a middle part is a great choice.
You can add more volume to it by adding hair extensions. To get the messiness right, you can use the backcombing method.
Don't miss: Try These Easy Hairstyles With A Scarf For A Pretty Girl Look
4. Messy Puffed Ponytail
View this post on Instagram
Kriti Sanon's messy and voluminous ponytail is sleek and easy to style.
Pull your hair back into a ponytail for this hairdo, then take a few strands and wrap them around the rubber band to conceal it. This will give your hair some added volume. Take out a few strands in the front to frame your face to get a similar look like Sanon.
Don't miss: 5 Bollywood Celebrity-Approved Haircuts For Women Over 30
5. Ponytail With Side Braid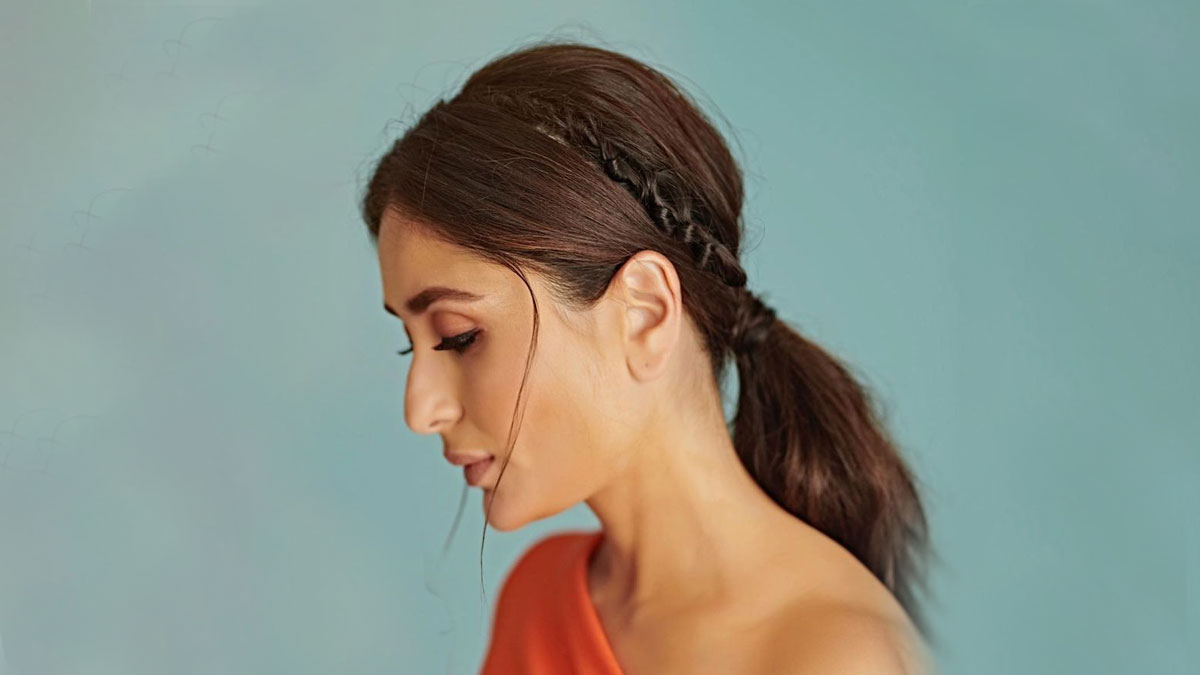 Kareena Kapoor's ponytail with a loose side braid is refreshing. To get this style, begin by braiding your hair on one side (you can also repeat on the other side). Next, gather all the hair in the back and secure it with a rubber band. To make your hairstyle messier, pull out a few hairs along the front to frame your face.
For more such stories, stay tuned to HerZindagi.