Bhindi or ladyfinger has been a favourite of many of us since childhood when our parents would pack it in our lunch boxes and we would share it with our friends. But little did we know that it is an amazing ingredient for our skincare and haircare! The face packs made using bhindi is excellent for glowing skin and anti-ageing solutions. The women in ancient Egypt as well used it in beauty regimes. So let's take a look at how useful this vegetable is for our skin and hair and the face pack that we can make to utilise its goodness.
Glowing Skin
Ladyfinger is a rich source of nutrients like Vitamin A, C, folate and calcium. These work on our skin cells to make them healthier which in turn gives a beautiful glow to our skin. Try this face pack to utilise for that much wanted glowing skin where all you need is organic okra powder and water. Mix the two ingredients in a bowl to make a paste with a smooth consistency. Apply the paste on your face and let it sit for at least 15 minutes. Rinse it off with warm water. You can use this pack twice a week but be patient to see the result.
Don't Miss: Use These Hair Oils If You Have Wavy, Thick But Dry Hair
Youthful Skin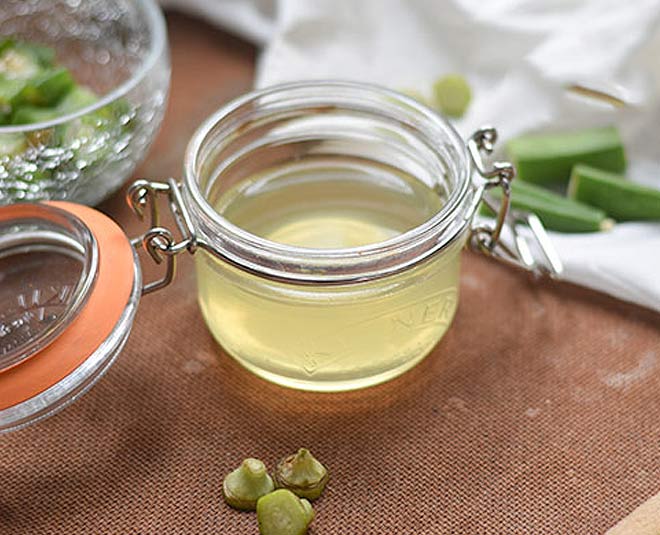 In case you haven't noticed, most anti-ageing skincare products consist of Vitamin C which helps in boosting collagen and repairs skin tissues. It in important for increasing your skin's elasticity. But why invest in these products when you can make your own at home using natural ingredients? Use ladyfinger to make your own face pack if the signs of ageing are bothering you.
DIY Anti-Ageing Face Pack
You Will Need:
6 ladyfingers
1 cup water
4 tbsp greek yogurt or hung curd will do
1 tbsp extra virgin olive oil
How To Make It:
Slice the bhindi and boil them in water for 10 minutes. Once they become soft, add the greek yogurt and olive oil. Blend well for a smooth consistency. Once done, refrigerate this pack for a week and then apply it on your face. Wash it off after 15 minutes. You can use this pack twice a week.
Prevents Acne
If you suffer from acne, then the slimy part of ladyfinger is what you need. The gooey gel which we generally find repulsive, is, in fact, a potent source of antifungal, antibacterial, analgesic, anti-inflammatory, and re-hydrating properties that are perfect for treating acne. According to Ayurveda, bhindi also has natural cooling properties and helps in maintaining the excess sebum in your skin. This is excellent for preventing acne-causing germs from ruining our skin.
Shiny Hair
Make your mane look shiny with the help of ladyfinger which is a powerhouse of important nutrients and proteins. Just boil some of it in water let the transparent mucilage set on its own by leaving it aside for a while. Once you have shampooed your hair, use it as a conditioner and wash off the solution after 25 minutes.
Don't Miss: DIY Pumpkin Hair Treatment Masks, Serums For Deep Conditioning & Detox
Frizzy Hair Solution
Get curly and frizzy hair in control with bhindi. This vegetable makes the hair soft and helps in strengthening hair roots and follicles. It is very good for treating hair loss as well.
Dandruff
Treat dandruff with the help of this vegetable which conditions our hair, moisturises the scalp and helps prevent itchiness and dryness. This curbs dandruff and keeps the scalp healthy and strong!
For more such home remedies for hair and skin, using vegetables and fruits, stay tuned to HerZindagi.