If you are conscious of your skin then you probably know what your skincare routine needs especially in the winter season. If not, then this is the time when you can work on your skin and bring it back to that glowing life it once had with the right routine and products. One must have serum you must use is the vitamin C serum which has hyaluronic acid. But which one should you invest in with so many options out there in the market? Don't worry, I have put together a list of serums which have been givem good ratings by users along with nice reviews. These serums fit all budgets so first take a look and then decide.
Himalayan Organics Vitamin C Serum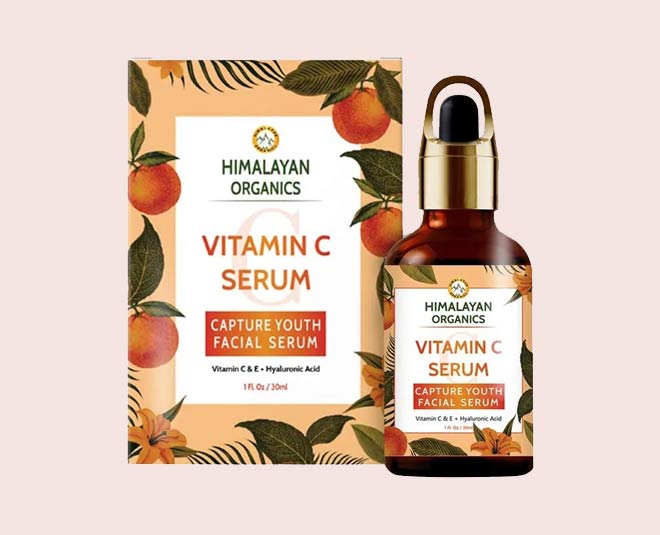 By a 30 ml bottle of this serum for Rs 2125. It is indeed pricey but people have given it good reviews. The brand claims that the serum makes the skin tighter, brighter, smoother and clearer. It is a blend of hyaluronic acid, vitamin C, and vitamin E which helps in battling and working on damaged skin. This serum helps in reducing wrinkles, stimulates collagen, brightens skin, fades age spots, and evens out skin tone. It is great for sensitive and dry skin.
Dot & Key Glow Revealing Vitamin C Serum Concentrate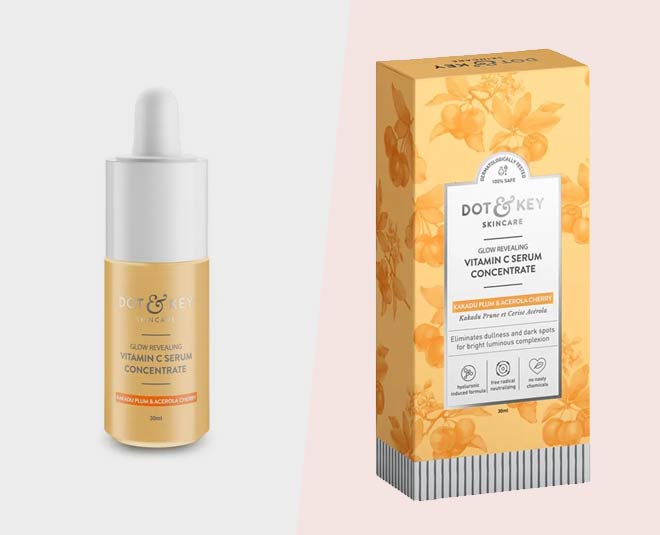 Buy a 30 ml bottle for Rs 975. This serum is supercharged with vitamin C and antioxidants from superfruits acerola cherry and kakadu plum. It is a concoction of potent ingredients which as claimed by the brand, helps in boosting collagen production, accelerate repair and smoothen fine lines.
Don't Miss: 5 Best Body Oils In India To Combat Dryness
Vitamin C Face Serum By The Man Company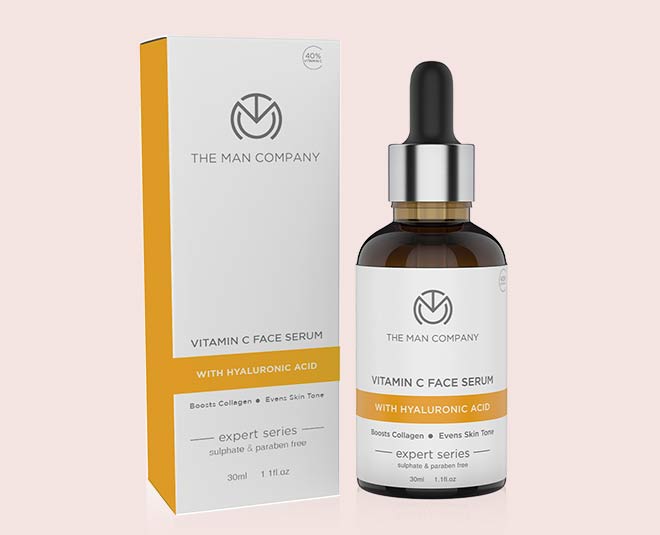 This 30 ml bottle is priced at Rs 499. It is claimed to help in improving the texture of your skin and fights the signs of ageing. If you have hyperpigmentation then this serum might be the answer. It is free from paraben and has no sulphates.
Mamaearth Skin Illuminate Face Serum With Vitamin C & Turmeric For Radiant Skin
The price of this 30 ml bottle is Rs 599. It has turmeric, vitamin C and it helps in achieving a radiant glow, which as the brand claims, reduces hyperpigmentation and fine lines from all those wrinkle-prone areas. It is free of harmful toxins like mineral oils, parabens, and silicones.
Garnier Skin Naturals Light Complete Vitamin C Booster Serum
This 30 ml bottle is priced at Rs 449 and has a light texture formula. It is has a non-oily formula and is super lightweight that helps in reducing dark spots and as claimed by the brand, in 3 days. It is suitable for all skin types.
If you are lucky, you may be able to grab these serums at a cheaper price while the sales are going on. Stay tuned to HerZindago for more such listings and beauty recommendations.