There are many of us out there who have frizzy hair and suffer a lot. We keep looking for the right products be it a conditioner or a shampoo. Today the market is flooded with products that are made specifically for those hair strands which are difficult and unmanageable. So here is a list of hair serums that help control the frizz and have been tried and tested by me. They fit all budgets so that should not be an issue either.
L'Oreal Professionnel X-Tenso Care Serum
For a 50 ml bottle it costs Rs 600 and is excellent for combatting dryness and fizziness. It is an ideal serum for hair nourishment with the help of pro-keratin treatment. The brand claims that the serum has been developed to provide a long-lasting shine to dry and lifeless hair. It does not make your hair oily or greasy either.
SP Luxe Oil Reconstructive Elixir For Keratin Protection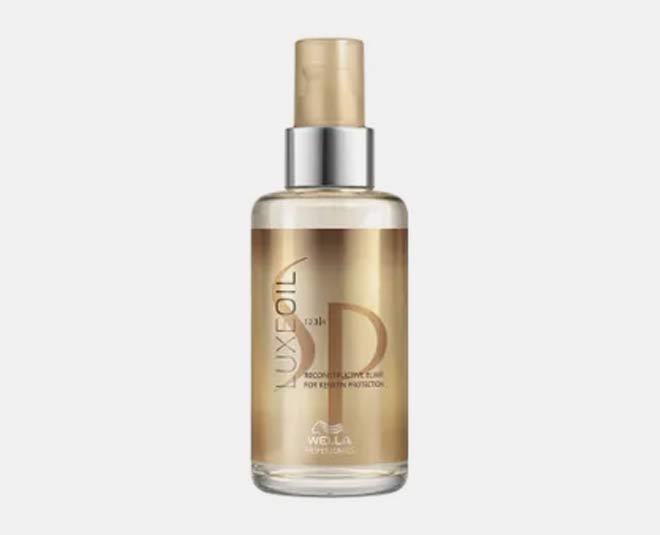 Buy this 30 ml bottle for Rs 1000. It is a unique blend of exotic oils of argan, jojoba and almond that smoothens your hair. It is a special formula with complete keratin protection that transforms dry, brittle hair to give you style silky hair like you would get at a salon. It softens damaged and brittle hair without weighing it down, making it easy to style it in a way you desire. This serum helps in eliminating the frizz and gives your hair a shine.
TIGI Bed Head Control Freak Frizz Control And Straightening Serum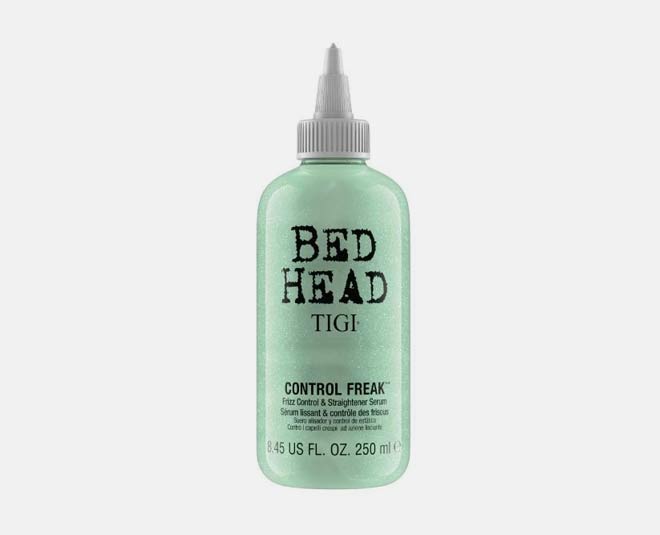 Buy a 250 Ml bottle for Rs 1100. It is a greaseless frizz fighting serum and is very light which helps in fighting humidity and smoothens it out. It is great for naturally curly or frizzy hair beauties.
Don't Miss: Use These Hair Oils If You Have Wavy, Thick But Dry Hair
Wella Professional Luminous Oil Reflections Smoothing Oil
Buy the 30 ml bottle for Rs 600. This serum is perfect for protecting your hair cuticles from the free radicals. It softens your hair and enhances the light reflection we frizzy hair ladies need so much.
Don't Miss: HZ Tried & Tested: True Frog's Shampoo For Curls With Flax Seed, Beetroot Extracts Detailed Review
L'Oreal Professionnel Absolut Repair Wheat Oil Serum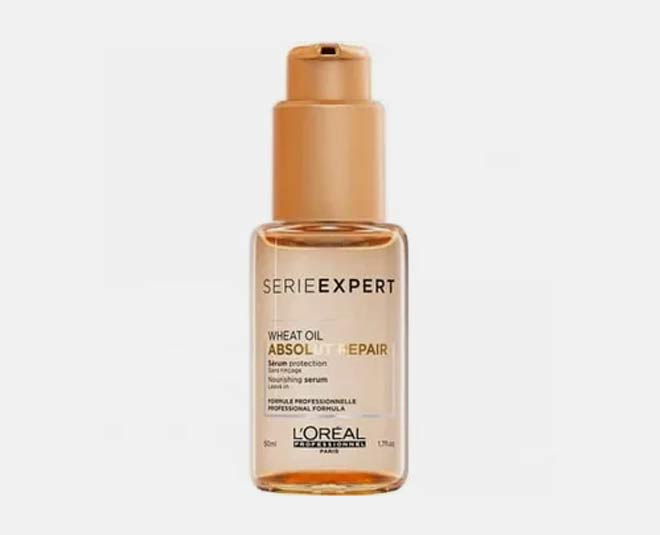 You can purchase this 50 ml bottle for Rs 620. It is largely made for people with damaged hair due to improper care and effects of salt, sun, heat styling tools and chlorinated water. This is a non-greasy serum and is enriched with gold quinoa and protein which helps in reducing hair damages by 77%* as explained by the brand. It makes your hair way shinier and leaves your hair with a lightweight touch. It leaves your hair more manageable, radiant and full of vitality.
You can purchase some of the serums at a cheaper price if bought on sale. Stay tuned to HerZindagi for more such listings which are effective and affordable.