A staple in Indian kitchens, rice is known for its skin benefits. Women in Japan and Korea use rice water as a part of their beauty routine and they have been doing this for ages now. A lot of us beauty products you use today have rice water as a key ingredient. According to a lot of studies, rice water can work wonders for your skin. Scroll down to know the amazing benefits of rice water.
Anti Ageing
Rice water is packed with antioxidants that control the activity of an enzyme which damages the elasticity of the skin and makes your skin appear old and dull. Using rice water on your skin regularly helps in maintaining the elasticity of the skin. It also controls the signs of ageing like wrinkles, fine lines, and pigmentation among others.
Tones Skin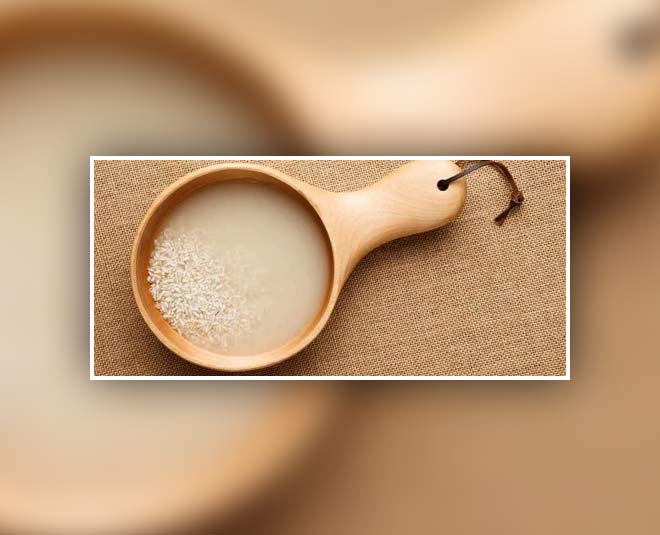 Just like cleansing and moisturising, toning also plays a key role in maintaining your skin health. You can store rice water in a container and keep it in the refrigerator for cooling. This cool rice water works as a toner for your skin. Using a cotton ball, you can apply rice water all over your face and neck. You can let it soak it or wash it after a few minutes, depending on your skin type.
Don't Miss: Your Guide To Using Rice Water For Hair Growth
Brightens Skin
Rice water can help in reducing the appearance of blemishes and marks on your face. It brightens up your skin from within and gives you that natural glow. This is why rice water is usually a key part of many skincare products.
Keeps Skin Healthy
Rice water has starch which is known to be beneficial in protecting skin from any issues like rashes, redness, or inflammation. When you start using rice water regularly, it works like a barrier for your skin and protects you from any skin issues.
Soothes Skin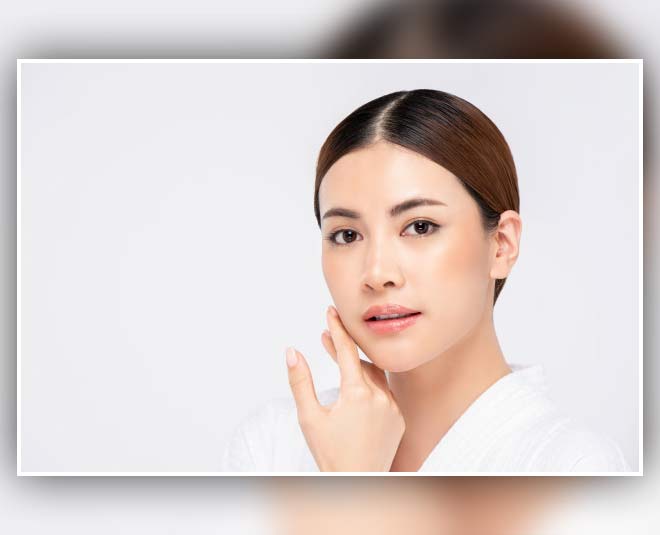 Rice water is a great beauty ingredient for those with acne-prone skin. Rice water works like an astringent due to its high starch content and treats acne and pimples.
Works Like A Sunscreen
Rice water blocks the harmful rays of the sun from damaging your skin. Using rice water is also an effective remedy in treating sunburns. Applying it on sun-damaged skin can help the burns heal faster.
Don't Miss: Get Healthy And Glowing Skin In No Time With Homemade Aloe Vera Scrub
Prevents Skin Cancer
Packed with antioxidants, rice water fights cancer-causing cells and prevents the chronic health disease.
How To Make Rice Water For Skin?
In a big bowl, add a cup of rice and 3 cups of water. Let the rice soak for 30 minutes and then strain the rice. Pour the rice water in a glass bottle. Refrigerate it for a week. Use it only for 7 days. Prepare a fresh batch every week and use it on your skin according to your concerns.
Another way of preparing rice water is by boiling rice in water and then straining the water. Keep this rice water in a glass bottle after it cools down and refrigerate.
Rice water helps in skin cell growth and regeneration which gives you healthy and flawless skin. For a skin that naturally glows and is clear, rice water is your go-to beauty product. Do try this beauty DIY and share the results with us. Make sure you do a patch test to prevent any allergies. For more such beauty tips and DIYs, stay tuned to HerZindagi.