With the onset of summer, you tend to look for fragrances which are more floral and summerish. But more than that I personally hunt for fragrances which are long-lasting as we tend to sweat a lot in this heat. So I got my hands on Bella Vita Organic's Eau De Parfum in the rose fragrance and have been using it for a while and here is my detailed review of the same.
Claims
The brand claims that this delicate scent, layered with the distinctive fragrance of fresh roses, makes a perfect wear for every special occasion. Its elegant and velvety notes evoke the magic and romance of a Parisian rose garden.
Main Ingredients
Rose, Ethanol Alcohol, Perfume Oil, Basil, Propylene Glycol, DM Water.
Packaging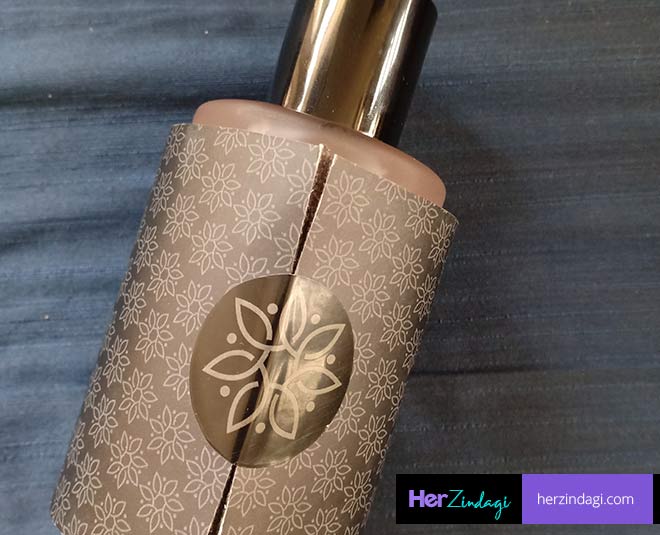 The fragrance comes in a simple packaging, nothing over the top, rather underplayed, neat, and clean. The first layer is that of a thin cardboard box, the thick glass bottle has a slight frosting which is protected by a sponge layer that can be taken out easily. This layer protects the bottle from breaking. The product is of a light rosy hue which gives you a nice vibe and looks really pretty on the dressing table.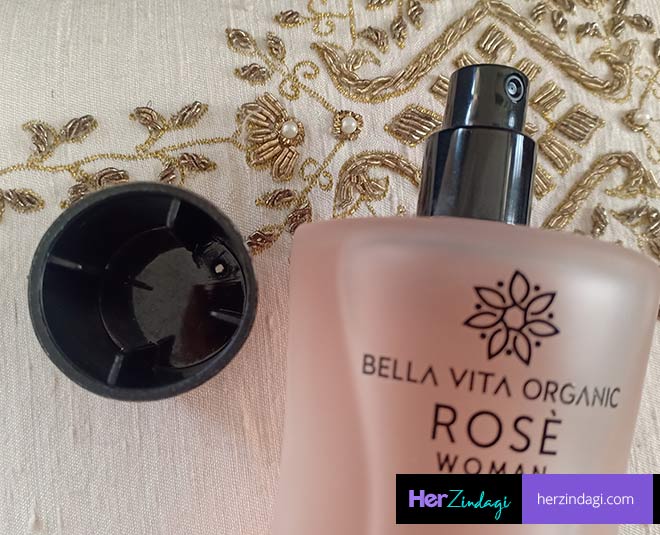 The cap of the perfume is made of sturdy plastic. The spray pump of the bottle is good quality as it evenly distributes the product while spraying Many perfumes have pumps that either spray huge droplets or tend to spill from one side. The branding is on the bottle in simple black. If you are hunting for the ingredients list then it is there on one side of the cardboard box.
Price
Buy the 100 ml bottle for Rs 999 online.
Fragrance
If you are into floral fragrances and a little sweetness is welcome in your life then this perfume is a must have. On my skin, it becomes a little musky after 2-3 hours mellowing down the rosy fragrance and that is how I like it. Spray it on your pulse points and let it settle for a few minutes and then step out. It can be overwhelming for people who are not into sweet fragrances for sure.
My Experience
What I noticed with this fragrance is that it uplifts my mood. So I sometimes spray it even when I am on work from home and feeling miserable about my day. I spray this on my wrists and neck which makes me feel good and it lasts until I sleep. A few spritzes are enough, you do not have to drench yourself in it. The fragrance changes on different skin types, like on me (I have dry skin), it gets musky but on my mother who has oily skin, it remained rosey. To make it last longer, you can apply vaseline on your pulse points and then spray on them. Do store your bottle in a dark and cool place so that the molecular formation does not break in the heat or light.
Don't Miss: Attar Vs Perfume: Benefits & Drawbacks
Pros
Affordable
Simple packaging
Visible ingredients list
Transparent bottle
Long-lasting
Cons
Don't Miss: HZ Tried & Tested: Fruit Of The Earth, Red Obsession Hydra Nourishing Cream Detailed Review
My Verdict
I loved this fragrance even though I was apprehensive in the beginning as many fragrances trigger my migraine. It is safe and lasts all day long. You can spray some on your hairbrush and then comb as well. You smell amazing the whole day. The brand I noticed has many variants and I look forward to trying those as well. Since the bottles are affordable, given them a try.
Ratings
4.5/5
Stay tuned to HerZindagi for more reviews of beauty and wellness products that we personally try and test. If you want me to review something specific, do comment on our Facebook Page.