In the winter season, lip balms, oils, hand creams and face creams become a staple on our bedsides. We hunt for good hand creams which are effective and have a good fragrance or no fragrance as per choice. So I tried the Fruit Of The Earth, Red Obsession variant nourishing face cream by Modicare and here is my detailed review of it, right from the ingredients list to consistency and its effectiveness.
Claims
The brand claims that this face cream is paraben-free and leaves your skin soft and smooth. It is infused with plant-derived saccharide isomerate that has a unique affinity to the skin. It is known for instant, deep hydration lasting up to 72 hours, enhanced skin comfort within 2 weeks, and visibly smoother skin surface after 4 weeks.
Main Ingredients
This face cream has rosa Damascena flower water, glycerin, purified water, rose flower oil, perfume, mulberry extract, vitamin E, aloe vera.
Packaging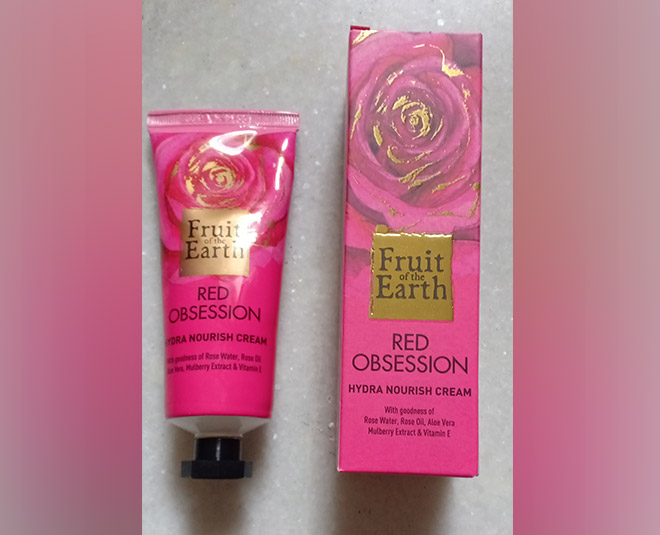 This cream comes in a pretty pink tube, packaged in a cardboard box. The cap of the tube is black and made of plastic while the tube is more of a tin sheet but thinner.
You have to unscrew the cap every time you use it so that helps in avoiding spillage as well under pressure which is excellent for carrying in your bag as well.
Fragrance & Consistency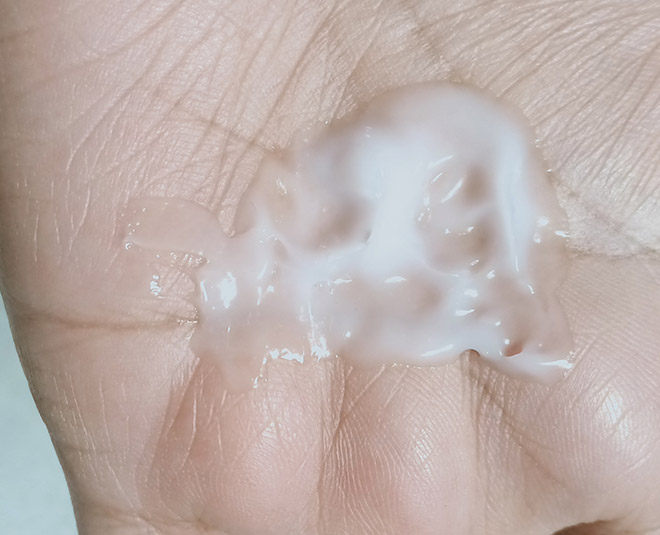 The mild rose fragrance is very soothing when you apply it to your face and neck. I generally do not like rose fragrance as most are very synthetic but this has a very genuine but light fragrance which makes you feel luxurious. The consistency is gel-like with a light pink hue to it.
Price
This tube of 50 gms is priced at Rs 399.
My Experience
A good face cream that is soothing for your dry parched skin is the ultimate search and mine ended here. I have been using this gel-based face cream for over two weeks daily after face wash and I have never been so satisfied. I was looking for a change as I generally use facial oils so I tried this one. My skin soaks up this light fragrant gel-like a fish drinks water and it left me feeling hydrated and fresh.
I generally spray rose water on my face before applying a facial oil but to see how this works I skipped that step as well and I have no regrets. I have migraine issues so I am sensitive to fragrances indeed and this one was not a problem at all. You may have to apply it again after 8-10 hours if you have very dry skin but a small quantity goes a long way.
Pros
Paraben-free
Travel friendly
Cute packaging
Perfect for normal skin
Silicone free
SLES free
Mineral oil free
100 % vegetarian
Don't Miss: HZ Tried & Tested: Bare Body Essentials Lip Scrub, Lip Serum Roll On Detailed Review
Cons
The packaging could be made into an environment-friendly one.
My Verdict
Try this face cream and do not forget to apply it on your neck. It is affordable and effective.
Rating
4.5/5
Stay tuned to HerZindagi for more beauty product reviews. Let us know if you would like us to review something else.