Hardly anyone can deny that Aashka Goradia is one of the most good looking stars of the industry. She is unbelievably gorgeous and has garnered popularity with her diverse work. From walking ramps to starring in several television shows like Kkusum, Laagi Tujhse Lagan, Baal Veer, Naagin, and many more, Aashka ruled the hearts of millions. And, after appearing on season 6 of TV's reality show, Bigg Boss, she swept the fans off their feet. The 34-year-old star, who is extremely active on social media and keeps amazing us with her stunning vacay photos, beautiful eye makeup looks, and warmest family moments, has perfect radiant skin and for that, she follows a simple beauty regime. Good for us, she shared some of those skincare secrets with Hz.
Her Favourite Natural Skincare Product
While there are many, who rely on expensive products to take of their skin and body, Aashka, on the other hand, uses a simple natural product and home remedy, which she inherited from her mother. She told Hz that it is her "mom's favourite skincare ingredient", simple gram flour scrub that she takes bath from. All you need to do is mix 2-3 tablespoons of besan along with a half cup of water. Mix well and pour on your body. Exfoliate your skin while doing so to get rid of all the dead skin cells that are deposited on the upper layer of the body.
Swears By This Makeup Product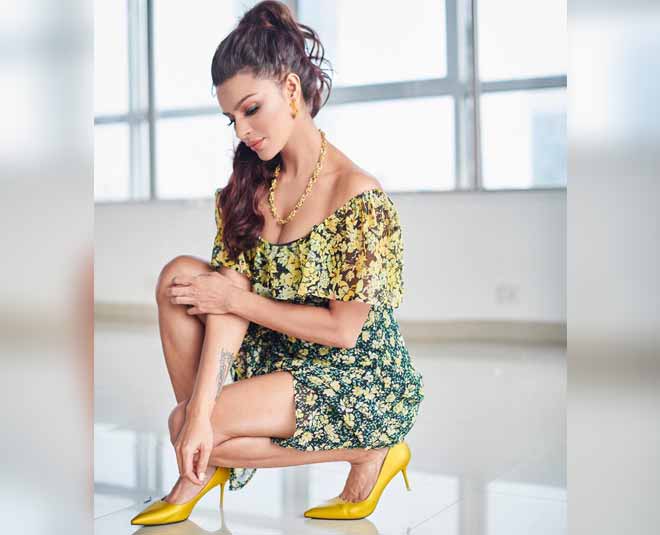 For Aashka Goradia, "Beauty is a feeling" and thus, she believes that, "nothing is beautiful if you don't feel beautiful inside." Once you understand this concept, everything you will do externally will make more sense. Such as applying certain beauty products. "My favourite is Renee Cosmetics Strobe Queen Face Highlighter. I totally swear by this. It has a very creamy texture and becomes one with your skin to create an unbelievable glow," said the star.
Don't Miss: Get Rid Of Blackheads At Home Using Kitchen Ingredients
Aashka's Morning Skincare Ritual
The morning skincare ritual is extremely important to prepare your skin for everything that will come up next. From the food you eat to the environment of your home, everything has an impact on the upper layer of the body. Hence, "one should never skip following an easy, yet effective morning skincare regimen. I simply clean my face from cold water and then apply a hydrating skin gel," revealed Aashka. The best thing about the gel is, it moisturises the skin since it is water-based lotion and also gets easily absorbed into the skin.
Don't Miss: Aashka Goradia's Dedication To Yoga Is No Joke! Here's Proof!
How She Deals With Breakouts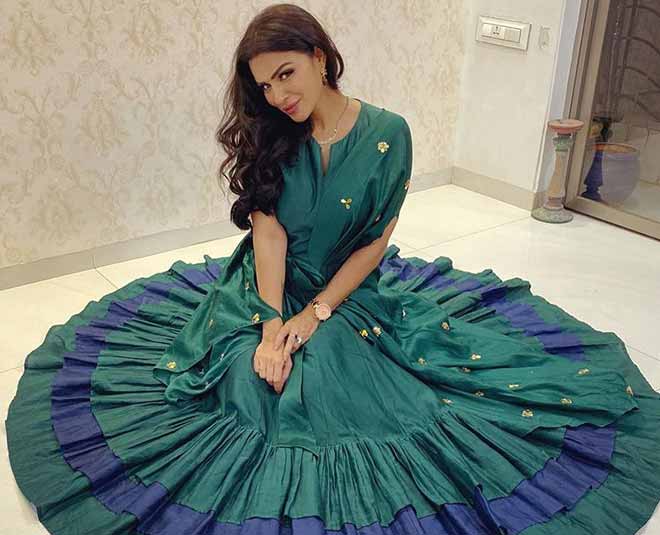 Once in a while, all of us have to deal with pimples and breakouts. But, instead of rushing to the stores to buy anything and everything that promises to remove them, take a deep breath, and check your eating habits. "We are what we eat, so the first thing to do is, check your diet," said the actress. If you are eating too many fast foods, that are loaded with trans-fat and saturated salt, you're likely to have breakouts. Try eating more home-cooked and healthy meals. Sometimes, even "extreme weather conditions can lead to breakouts, in this situation, use weather-friendly products. However, the most important thing to remember is - Do Not Burst Them Even If Tempted!" suggested the actress.
Food She Eats For Good Skin Texture
"You have to care for your skin if you are using makeup, it's the most essential thing if you like make up. And for good skin, you need to put wholesome products in your system, such as vitamin C rich food. I eat a lot of them for healthy, glowing skin," revealed Aashka. There are many benefits of ingesting vitamin C food. Some of them are delaying signs of ageing, healing damaged skin, and, in some cases, reducing the appearance of wrinkles. Not only this, but adequate vitamin C intake can also repair and prevent dry skin.
If you liked this article, do comment on our Facebook page. Stay tuned to HerZindagi to read more updates.