Whether you are a beauty guru or a makeup artist, you need the power of K-beauty to up your skincare game and achieve the soft and plump glass skin. Has your Instagram feed also been bombarded with skin care tip and tricks imported from Korea? Do you wonder why? Yes, it is because Korean beauty trends have taken the world by storm, and for obvious reasons. In the world of K-beauty it is not about how many or how pricey the beauty lotions and potions are. But it is about layering them right.
The OG Korean skincare routine ensures you get radiant and well-toned skin, be it with a cute sheet mask or a trusty clay mask. Although it could seem like a million steps to do on the daily. Hence, we have curated a Korean beauty regime that'll make you shine like the star that you are. Let us take you through this easy-peasy five-step K-beauty routine that'll sure get you glass skin.
Do The Double Cleanse
All you beauties need to clean that pretty face. This is the number one skincare routine. A two-step cleansing routine helps you get rid of all the muck and dirt you've piled onto your skin. So, first, use an oil cleanser or micellar water and then go ahead with washing your face with usual cleanser or face wash.
Don't Miss: 5 K-Beauty Trends To Try In 202
Pat On The Toner In Right
A toner is a vital step in your skincare routine as it closes the pores we open while cleansing the skin. Patting on a juicy toner enriched with skincare goodies like ceramides, niacinamide and more will plump your skin.
Don't Miss: Author Speaks: Body Issues Plaguing Women's Life Choices Ft. Kate Winslet
Slap On The Serum
Now it is time for the oh-so-good ingredient in skin care. Yes, we are talking about serum. Serums are filled with fab skincare ingredients that are food for your skin. Just take a pump onto your hands and then pat it in gently. Always stroke upwards.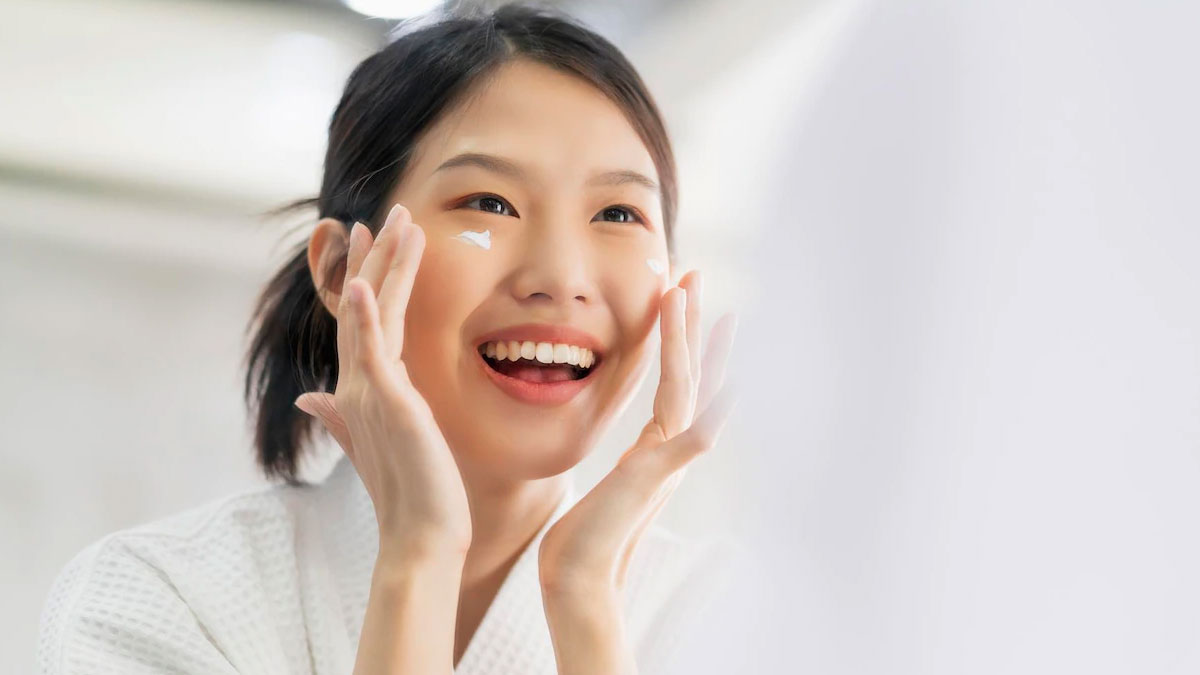 Moisturize Your Marvelous Skin
Adding on a moisturizer is no surprise, this no-brainer step is part of skincare routines across the globe and the K-beauty world approves and includes it too.
Top It Up With The Sensible Sunscreen
Sunscreen is a non-negotiable and OG skincare step. So, top that beautiful face up with a layer of SPF and you're good to go!
Did you like this article ?