Bangkok is one of the cheapest International destinations you can travel to. But what if you running on a really short budget and want to further cut your complete travel cost. Totally possible! Some easy tips and tricks can help you enjoy the most of this destination without actually making a hole in your pocket. Read on.
The best part about travelling to Bangkok is that you get the cheapest tickets. Make sure you book your tickets a few weeks before your travel to get the best price. Also, check what is most visited time of the year. Best time to visit Bankok is November, December. Now you know, December is one month when most of us are planning for our holidays, so the airfares are higher.
Pick Off-Season For Your Travel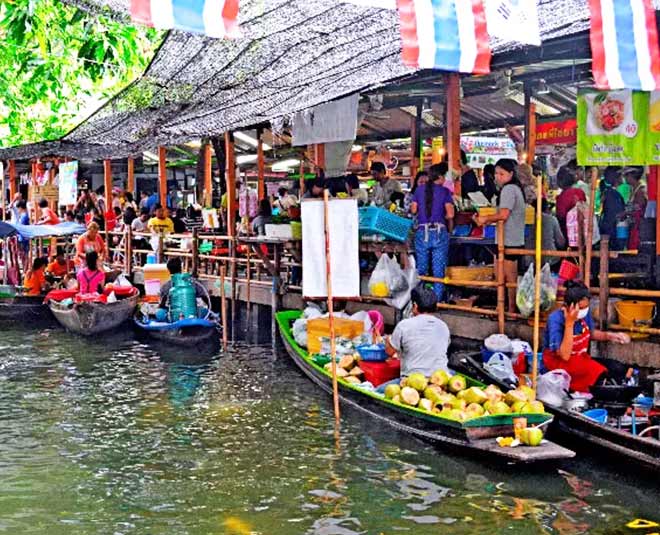 Bangkok is visited all around the year, the weather is usually good. People avoid going during the rainy season like in July and August but if you enjoy rains, you can visit the destination at this time of the year. Planning your trip during the time of the year when the destination is least visited then your total travel cost will automatically come down. You will get cheaper tickets, accommodation, and transfers.
Enjoy Local Thai Food
We use the majority of our budget on food and it is important to plan it well. Bangkok has the top international restaurants on one side and the best street food markets on the other. If you want to enjoy the most of food in Bangkok then eat cheap. Eating cheap here in Thailand doesn't mean you get to have bad food. The food is delicious here. You go to any street market, you find carts just like we have here in India. From noodles to rice to crepes, you get to have everything. All of this in a budget!
Go For Cheap Transfer Modes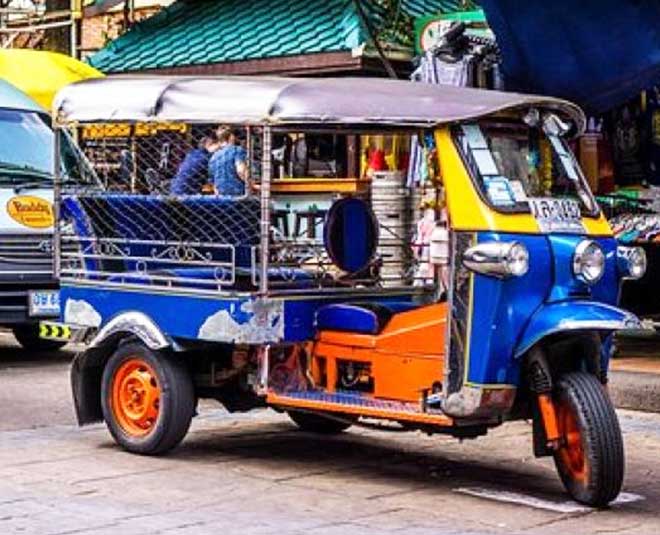 Taxi fares in Bangkok will always be heavy on your pocket. The best part about the transfers is that you get tuk-tuks almost everywhere. You can rent a car or bike too. But it is best to not if you don't have a license or not good at driving. I have experienced this. They are a little strict with Indians when it comes to driving. Once they catch breaking rules, they will ask you to pay a hefty amount as fine.
Where To Get Cheapest Drinks?
You get booze here all the time. Liquor is available at all the convenience stores in Thailand. At these stores, you get it at the cheapest rates. If you want to enjoy a drink at the club then go for their popular buckets. They usually serve drinks in a bucket, mixing it with different other drinks. It costs you cheaper.
Don't Miss: No Thailand Visa Fee For Indian Travellers And 17 More Countries As Per New Rules
Shop At Flea Markets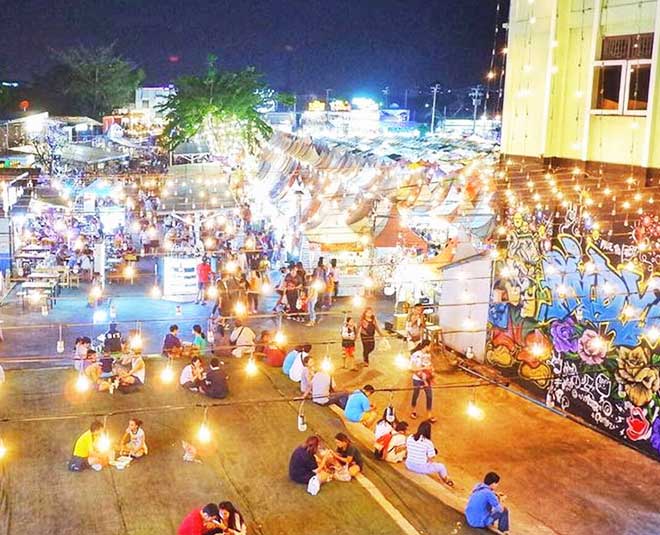 Now, who will head back home without a few shopping bags from Bangkok? Bangkok has some really grand malls where you get the top international stores. However, spending all your money here will spoil your entire budget plan. If you want to shop for yourself and your family and friends, you should head to the night markets. These markets have cheap accessories and clothes. They are good in quality but cheaper versions of your favourite brands. You can always bargain at these flea markets to get the best price.
Now when you
travel to Bangkok
, make sure you keep these tips in mind. Bangkok has some beautiful beaches, malls and attractions. You can explore all of it on a budget if you plan it beforehand. Explore more natural attractions - beaches, gardens, floating markets, where you don't have to spend much and still you get to explore this beautiful destination.