That feeling when a little bundle of joy comes into this world, in your life is truly unmatched. Experiencing Parenthood is one of the best things one can enjoy in life. A lot of celebrities from the film and television world experienced parenthood this year.
From Saumya Tandon to Mahi Vij, a lot of celebrities welcomed their newborn baby this year. Read on.
1Barun Sobti And Pashmeen Manchanda
Barun Sobti and wife Pashmeen Manchanda welcomed their baby girl this year. The couple named their daughter Sifat. While talking about parenthood, Barun Sobti said, "Like all parents, we just wanted our baby to be healthy. Pashmeen and I had secretly hoped for a girl."
2Kapil Sharma And Ginni Chatrath
Kapil Sharma and wife Ginni Chatrath were blessed with a baby girl recently. The two got married last year on 12th December. Comedian Kapil Sharma shared the good news on Twitter. He wrote, "Blessed to have a baby girl, need ur blessings, love u all, jai mata di."
3Sameera Reddy And Akshai Varde
Bollywood actress Sameera Reddy gave birth to a baby girl in July. The actress shared that she prayed for a baby girl. She shared an adorable picture with the baby girl and captioned it, "This little girl gave me the strength of wild horses. She wanted me to find myself again. She knew I was lost and she showed me the way. I found a voice in celebrating motherhood, wanting change on body perception and the best part was reaching out to people to just feel good about themselves."
4Surveen And Akshay Thakker
Actress Surveen Chawla gave birth to a baby girl this year. Surveen and husband Akshay Thakker have name their little girl Eva.
5Arjun Rampal And Gabriella Demetriades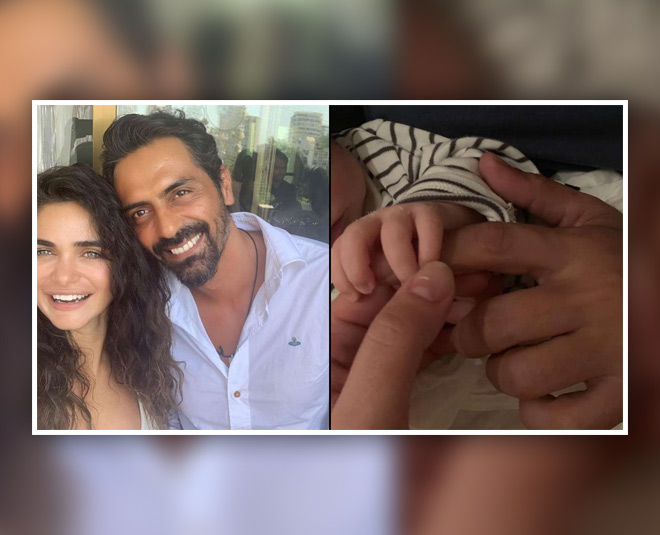 Arjun Rampal and girlfriend Gabriella Demetriades became parents to a baby boy this year. Arjun Rampal shared a picture of him holding the baby's hand and captioned it, "That gracious thing made of tears, of happiness, gratitude and light. A rainbow appeared into our lives. So blessed we feel, gratitude and abundance of joy. Welcome junior Rampal, into our lives. Thank you all for your graciousness, love and beautiful wishes. Say hello to baby Arik Rampal."
6Chhavi Mittal And Mohit Hussein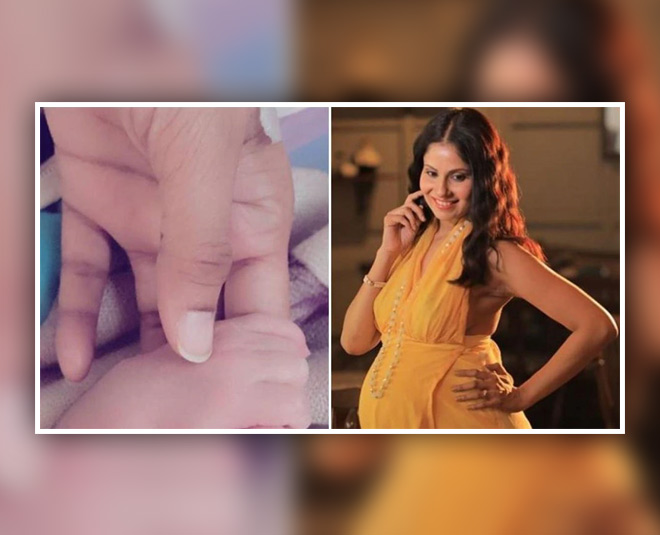 Actress Chhavi Mittal was blessed with a baby boy this May. Chhavi has named her son Arham Hussein. She announded the arrival of her newborn, she said, "Announcing the arrival of baby boy Arham Hussein on 13th May. Thank you so much for all your wishes I'm still in the hospital recovering and will be sharing my birth story soon :)#babyboy." Chhavi is married to Mohit Hussein for 14 years now and they have a six year old daughter.
7Amy Jackson And George Panayiotou
Amy Jackson delivered a baby boy this year and named him Andreas. The actress shared a picture from the hospital with fiance George Panayiotou and the little one. She captioned the picture, "Our Angel, welcome to the world Andreas." Amy had a baby shower in London and it was a grand event with all her friends.
8Mahi Vij And Jay Bhanushali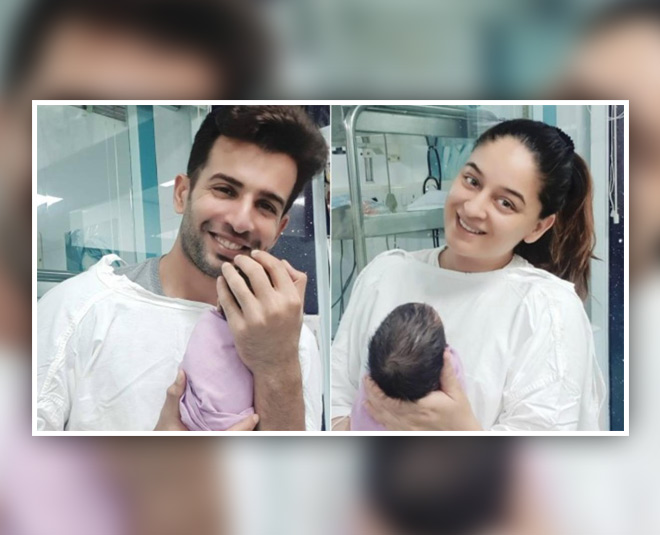 Mahi Vij and Jay Bhanushali welcomed their baby girl this year. The two got married in the year 2010 and became parents this year. Mahi shared a picture with the baby girl and captioned it, "Twinkle twinkle little star we made a wish and here you are.thank you for choosing us as your parents.we feel complete.We are blessed with baby girl ?? ??????thank u god for everything this one is special thank you.We feel blessed.My best friend is here.Meri zindagi Badal di."
9Ekta Kapoor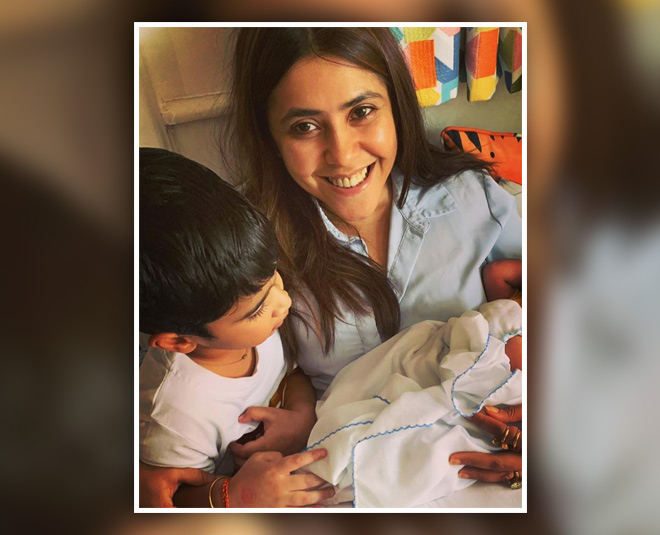 Ekta Kapoor welcomed a baby boy via surrogacy. Ekta Kapoor has named her son Ravie Kapoor. SHe is the first female celebrtity who went for surrogacy and became a single mother.
10Saumya Tandon And Saurabh Devendra Singh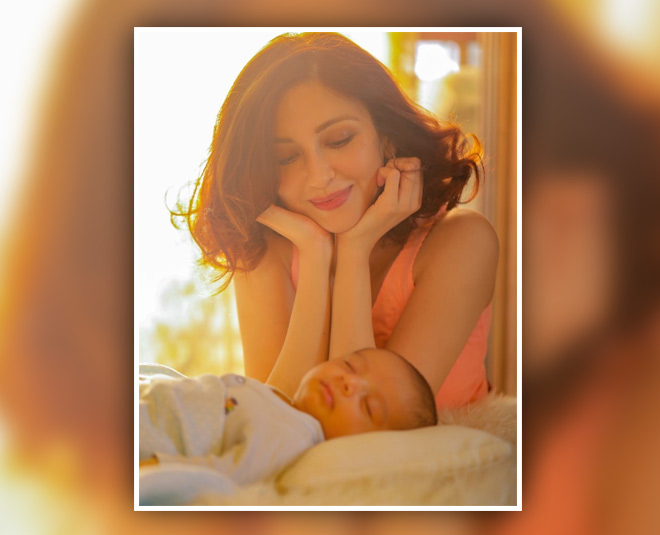 Bhabhiji Ghar Par Hain actress Saumya Tandon delivered baby boy this year. Saumya is married to Saurabh Devendra Singh. Saumya announced her pregnancy on Instagram. Shw posted a picture of herself and captioned it, "Woke up feeling like a magician, feel like a superhero without a cape most days now, filled with blessing and godliness. Constantly excited by the buzzing in my head and the sudden pump of hormones. This promises to be a fascinating ride. The big news -- I'm pregnant and trying to soak in every moment of it! Need your best wishes throughout."