With the Lok Sabha 2019 elections and Game of Thrones reaching their fitting finales and India's exit from the ICC Cricket World Cup 2019, do you feel like you have nothing to do anymore? And do the prospect of sitting long hours in front of the television set watching boring saas-bahu series or going to movie theatres not your cup of tea? Worry not. We got you covered. Why not log onto YouTube this weekend and watch some stellar short films that will not only entertain you but also provide fodder for conversations? With the advent of digitisation, filmmakers have suddenly found a new medium to practice their craft, offering film lovers short cinematic journeys that will leave them enthralled. Here are 5 such examples.
Chutney
The Jyoti Kapur Das directorial starring Tisca Chopra, Adil Hussain, Rasika Duggal and Sumit Gulati is a spicy short film where Tisca Chopra is seen sharing gossips with Rasika Duggal over pakoras and thanda on her terrace. Dark and intriguing, Jyoti Kapur Das presents the short film by opening up different layers to the story slowly and steadily.
The Schoolbag
Directed by Dheeraj Jindal, the film, set up against the backdrop of Peshawar attacks of 2014, stars Rasika Duggal, Sartaj Kakkar and touches upon the subject of terrorism and the innocent lives it costs. A heart-warming tale of a mother-son relationship on the eve of the son's birthday and the sudden turn of events in their life, Duggal is another powerhouse of talent and her work in this film.
This weekend, you may also like to watch movies released in 2018 that broke stereotypes around women. Read this to know more about them: Top Movies Of 2018 That Broke Stereotypes Around Women
Ahalya
Starring Radhika Apte, Soumitra Chatterjee and Tota Roy Chowdhury, Sujoy Ghosh's 'Ahalya' gives is like the horror stories if yesteryears. The film begins and ends at the same point, open-ended leaving viewers intrigued and spell bound as nothing seems to add up.
Don't Miss 10 Thrillers You Must Binge Watch For A Perfect Weekend Movie Experience
The Guest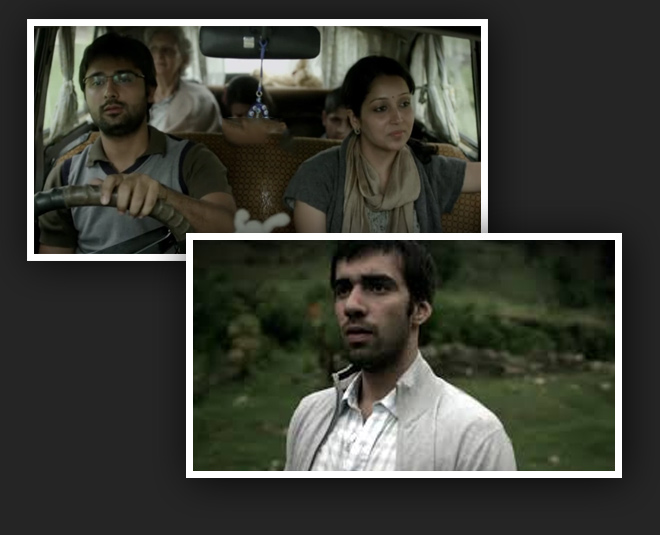 The 8-minute film takes viewers through an unexpected journey of a man whose car breaks down in the mountains. As the film progresses, an eeriness creeps in leaving the film open ended and subject to our wildest imaginations. The Ayappa K. M. directorial stars Shefali Shah and Davinder Madan and was a winner of the Mumbai Short Film Festival.
Anukul
Based on a short story by Satyajit Ray, the Sujoy Ghosh directorial stars Saurabh Shukla and Parambrata Chatterjee and takes us to a futuristic world of artificial intelligence where even the machines have rights. Anukul is clever, futuristic, and profoundly thought-provoking short film reminiscent of childhood tales.
So we hope you will watch these short movies over the weekend and don't forget to share your feedback on the comment section of our Facebook page.