Veteran actress Sharmila Tagore who will turn a year younger on December 8 is still counted among the best actresses we have had. To celebrate her birthday as an ode, here are some unseen pictures from her dreamy wedding with late cricketer and royal Mansoor Ali Khan Pataudi.
Sharmila and Mansoor Ali Khan, popularly known as Tiger Pataudi got married on December 27, 1969, in a dreamy wedding. But how did it all start?
The two met at an after-match party in Delhi back in 1965, where they were introduced to each other through a mutual friend. But the then-star Sharmila not swayed by the famous cricketer, turned down Mansoor. According to some reports, Nawab Pataudi even gifted Sharmila a refrigerator to woo her, but it was roses and letters that did the trick! The couple eventually fall in love and started attending events together.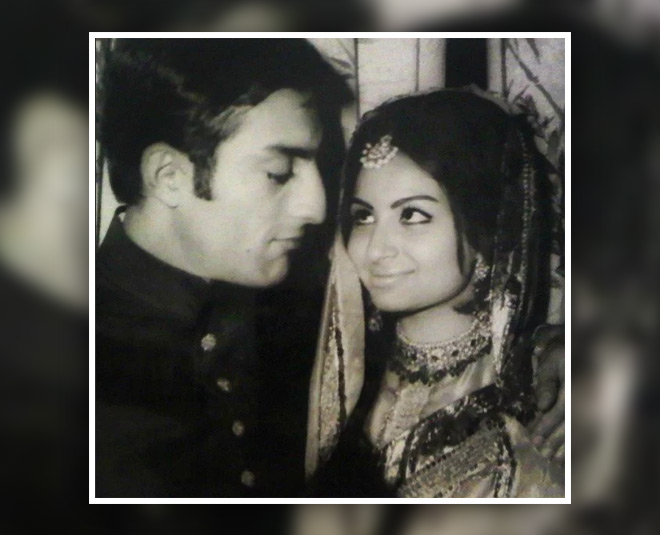 Despite their true love for each other, the couple faced a lot of trouble and backlashes for their different backgrounds. Mansoor was a Muslim royal and she hailed from the prestigious Tagore family. His nawabi family didn't think highly of the acting profession and her prosaic Bengali family didn't like the idea of their daughter getting married to a Nawab.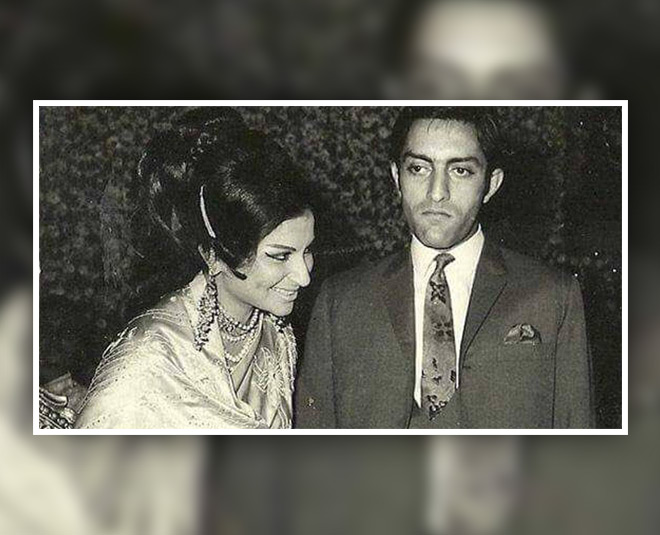 But nothing was able to stop them and they got hitched on December 27, 1969.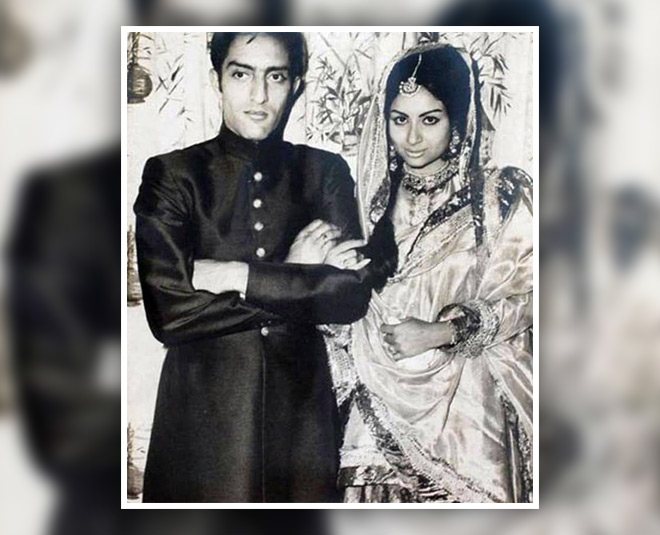 On being asked about their inter-caste marriage, Sharmila told a media house, "When we decided to get married, we didn't even know the words secular or communal — we were in the throes of young love; we didn't know what the fuss around us was all about. We weren't aware of the larger ramifications because, for us, the world began and ended with each other. Being together wasn't really deliberate defiance of norms, it just stemmed from an overwhelming desire to be together."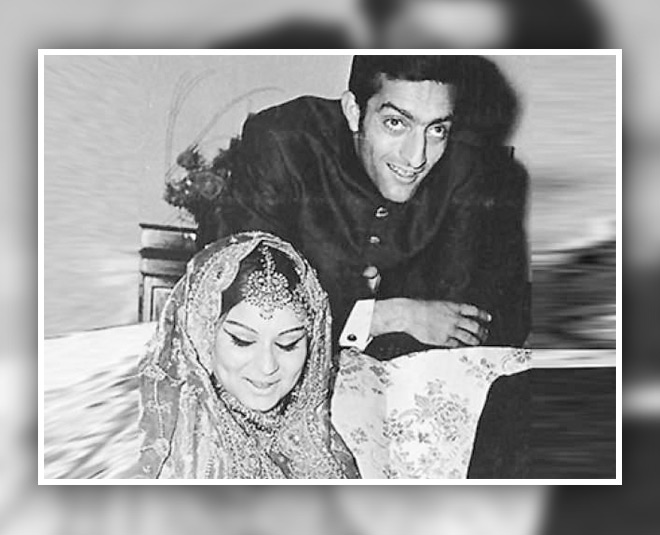 And that's not all. Considering their religious and cultural differences and of course, their high reputation and different backgrounds, no one thought they were going to last.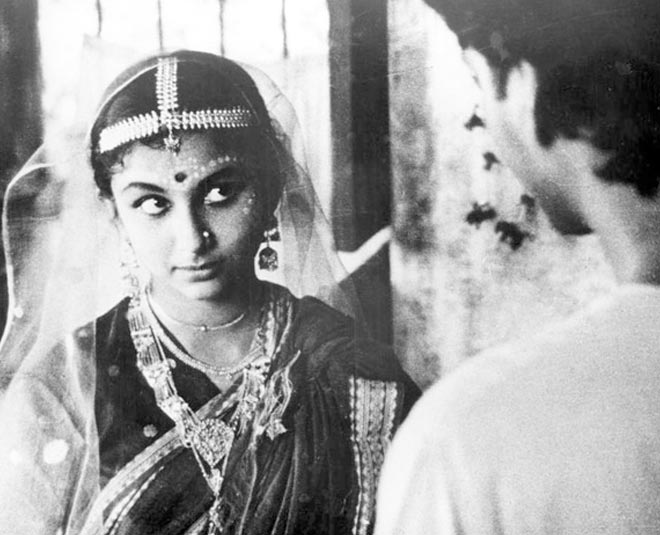 But the couple proved everybody wrong and enjoyed 42 years of their blissful marriage.
Don't Miss: Twinkle Khanna Childhood Pictures With Father Rajesh Khanna & Mom Dimple Are Pure Gold!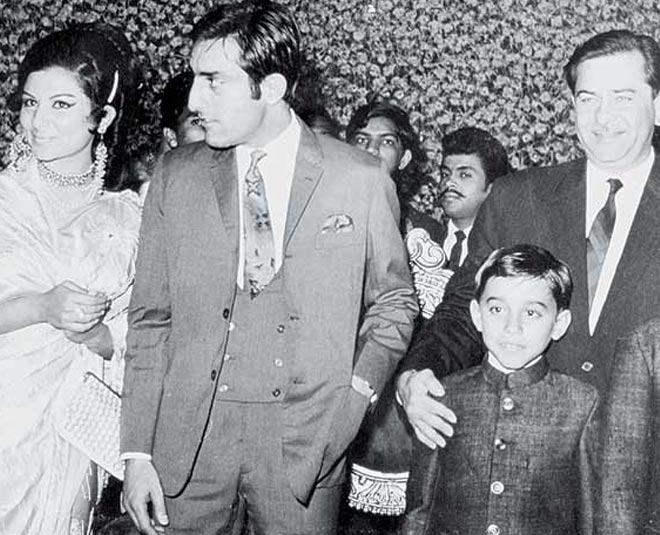 In one of her interviews, Sharmila has called her husband "very liberal" who always encouraged to her to continue working in films post-marriage and motherhood. "I haven't given up anything (after marrying Tiger). He is very liberal in his views. I've gained a lot of experience and gained another culture, cuisine, and way of dressing. I've benefited a lot", she said.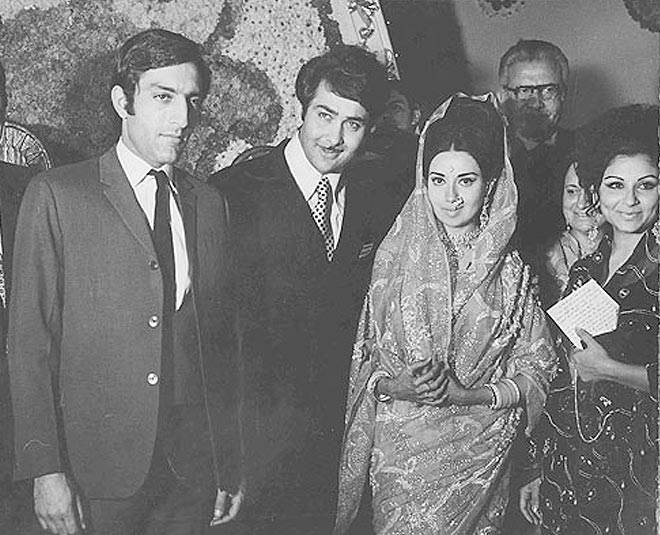 Here's a throwback picture of the couple at Randhir and Babita Kapoor's wedding.
Isn't their love story looks like a fairytale? What do you think? Do tell us in the comments and stay tuned to HerZindagi for more such articles.