Did you know a lot of the things that we use on a daily basis have a lot of features we don't even know about? We just know the things for the direct purpose they serve and do not try to explore other aspects of those things. So, we thought of telling you about those unheard things and their purposes that are super useful.
1Underwear Pocket
You might have noticed a pocket on your underwear. It is actually just for hygiene purposes, the underwear is generally made with fabrics like polyester etc. which are very harsh for your delicate skin. So, to provide protection this pocket is created using a more delicate fabric.
2Smartphone Hole
There is a hole between your camera and flashlight on your smartphone. This is actually meant for reducing the extra noises that might obstruct your voice while speaking to someone on phone.
3Spaghetti Spoon Hole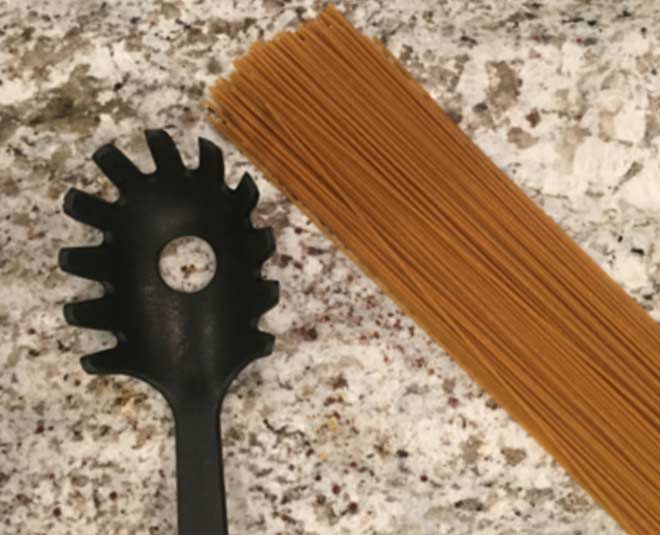 The hole in the center of the spaghetti spoon is not just for straining the pasta. You can use it to measure the right amount of pasta for one person.
4Sillica Gel
It is used for absorbing moisture from the surroundings, so if you see them inside new water bottles, purses, etc next time, don't throw them away.
5Tic Tac Lid
You might have noticed a small protrusion on the lid of the tic tac container. That is basically for dispensing. Keep the tic tac container sideways and open the lid.
6Mug Indentations
Mug indentations are for stacking up the mugs efficiently to allow the water to drain off from the mugs.
7Bottle Security Ring
Soda bottles have a security ring fixed in the caps, this ensures that the gas from the soda doesn't leak.
8Double Sided Makeup Pads
Double sided makeup pads are used for the application of makeup from the puffed side while removal of makeup from the other side.
9Dust Jacket
You might wonder why books usually come with a dust jacket or a cover on the paperback of the book. The dust jacket is actually to be used as a bookmark to remember where you left off reading.
10The Strings On The Inside Of Your Clothes
The ribbon strings on the inside of your clothes are for slipping in the coat hangers and hanging them.