Taurus: Know About Love Life & Nature By Astrologer
If your zodiac sign is Taurus, then know about your love life and nature by our astrologer & vastu expert, Dr. Aarti Dahiya.
Nature and personality are different in all the 12 zodiac signs. It depends on the ruling planet of the zodiac sign and its tendencies. According to astrology, all zodiac signs are special and have different characteristics. When it comes to getting information about the nature of any person, then astrology can give accurate information about it.
Everyone wants to know about their zodiac sign and make future plans accordingly. If you also want to get some information about Taurus, then learn about the nature and love life of Taurus from astrologer Dr Aarti Dahiya.
Nature
People of Taurus are of normal stature and are attractive in appearance. They have a special attachment to their place of birth. Taurus people fulfil whatever they decide to do. You cannot force people of this zodiac sign to do any work.
These people like to do everything comfortably. They like to live a life of luxury. These people are interested in art, dance and music. As they are hardworking, they get prestigious positions. Their main objective is to earn money in any field. These people are interested in worldly pleasures.
Taurus people lead blissful life. They are more interested in business and they like to spend a lot of money. Sometimes, these people also start being very skimpy.
Love Life
The lord of the Taurus zodiac is Venus which is the factor of material pleasures, so people of this zodiac are more romantic. They are very glamorous and are fond of food and drinks. These people value comfort and security and are attracted to all that it has to offer.
People of this zodiac sign are very loving and expect the same from their partners. They have complete honesty towards their partner. These people are very practical and show affection to their partner through gifts and material pleasures. They always have the same love and behaviour towards their partner and they want a stable and loyal partner who is affectionate.
Taurus & Other Zodiac Signs
Aries
Taurus people can get cheated in love by Aries which is not tolerable for them. Taurus people are domestic in nature while Aries people are independent. Taurus people are good at earning money while Aries like to spend it. Aries people can be dominant over Taurus.
This pair will support each other emotionally as well as physically but this support may not last a whole life. In order to maintain a good relationship between these two signs, time and effort are required.
Taurus
Both of them are simple and are comfortable with each other, thus have a good relationship.
Gemini
They both can be best friends as well as lovers. Their marital relationship will be fine but not too good as both of them have different natures.
Cancer
The relationship between these two zodiac signs is not very good but they maintain their relationship. They need to be flexible to maintain their relationship.
Leo
Taurus and Leo can easily spend their life together. Both of them are quite alike in terms of good food and music. They both also love beauty and comfort.
Don't Miss:Tarot Card Reader Jeevika Sharma Shares How Should Virgo Select Their Partner
Virgo
Virgo feels secure with Taurus. Both of them are practical in nature. Their relationship usually starts with a friendship while slowly building a strong relationship, thus their pairing is always solid.
Libra
Due to venus being the lord of both the zodiac signs, their relationship will be fine and there will be an ideological similarity between the two. Their relationship will be a stable one.
Scorpio
Both of these signs have a lot of pf similarities, therefore, their relationship will be fine. Both of them like each other and are attracted to each other, thus their relationship will remain strong.
Sagittarius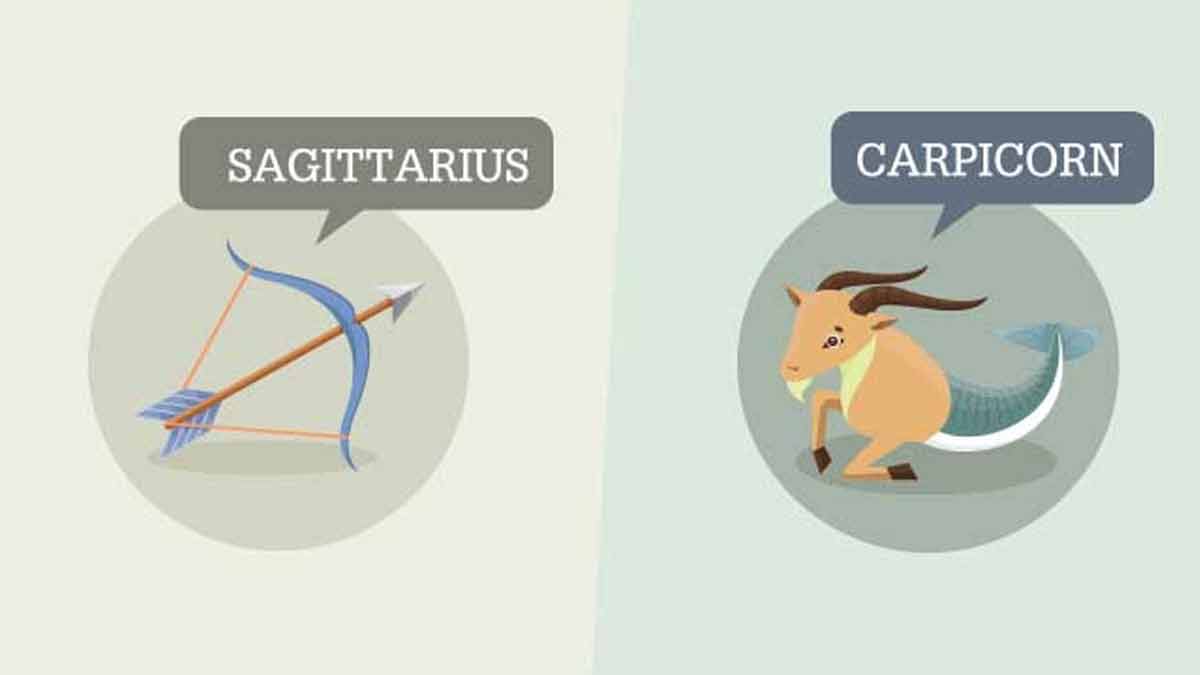 Taurus people need to stay away from this sign as they might get cheated.
Capricorn
Both of them belong to the Earth element. These people are stable and practical and both of them have traditional views. Their relationship will be fine.
Don't Miss:May 2022: Know The Main Festivals Of This Month And Their Shubh Muhurat
Aquarius
Both of them are quite different from each other, therefore it will be difficult to maintain a balance between the two.
Pisces
Their relationship will mostly be pleasant. Pisces will find a sensible partner in Taurus. (things to look for in a potential partner)
For more such stories, stay tuned to HerZindagi!