Its been more than 2 months that we lost Bollywood actor Sushant Singh Rajput. His demise shook the entire nation and we are still unable to come to terms with Sushant's untimely death. Now that we have lost the Kai Po Che star, everyone is remembering him, digging out old pictures and videos of the late star. Recently, videos and pictures of Sushant Singh Rajput from his sister's wedding started going viral on social media.
Sushant Singh Rajput's Video From Sister's Wedding Reception
A video of Sushant Singh Rajput from his sister Shweta Singh Kirti's wedding reception is going viral on social media. The video was posted by Sushant's brother-in-law, Vishal Kirti in his blog.
Have a look at the video here:
Sushant Singh Rajput looks really young in the video. He was 21-year-old when his sister Shweta got married. Vishal in his blog wrote, "Here are a few videos from my wedding reception in June 2007. Sushant was a 21-year-old chap then but had the body language of a celebrity even back then. Some pleasant memories in the middle of this chaos."
View this post on Instagram
Shweta Singh Kirti also posted a snapshot from the video on her Instagram and captioned it, "Bhai at my wedding reception, giving me a hug. I remember a day prior to the reception how we had hugged and cried, I wish I could just go back in time.".
View this post on Instagram
Today, she shared another picture from an event where all the family members can be seen posing for the camera. She captioned it, "A Beautiful Tribute To My Beautiful Brother ❤️🙏❤️."
View this post on Instagram
Sushant's sister Shweta also shared another picture from her wedding festivities and wrote that she will try and find a video from her sangeet and upload it.
Don't Miss: Latest Updates: Investigation Of Sushant Singh Rajput's Sudden Demise In A Timeline
Sushant Singh Rajput's Bond With Vishal Kirti
Sushant Singh Rajput's brother-in-law Vishal Kirti on his blog shared that he was friends with Sushant from 1997 - 2007. In the year, when he married his sister, they became family members. Vishal Kirti also shared that they were in regular touch since 2007 and texted each other regularly. He also wrote that they met occasionally until 2019.
Don't Miss: Sushant Singh Rajput's Friend Confirms Sara And Sushant's Relationship But What Led To Their Breakup?
Talking about the things he writes on his blog, he said that it is based on the relationship and chemistry he shared with Sushant and it also includes some second-hand information which he got from the FIR, public domains, and during his conversations with his family members. He further shared that he was not in touch with him ever since Rhea Chakraborty came into his life in the year 2019.
Sushant's Fans Ask Vishal About His Demise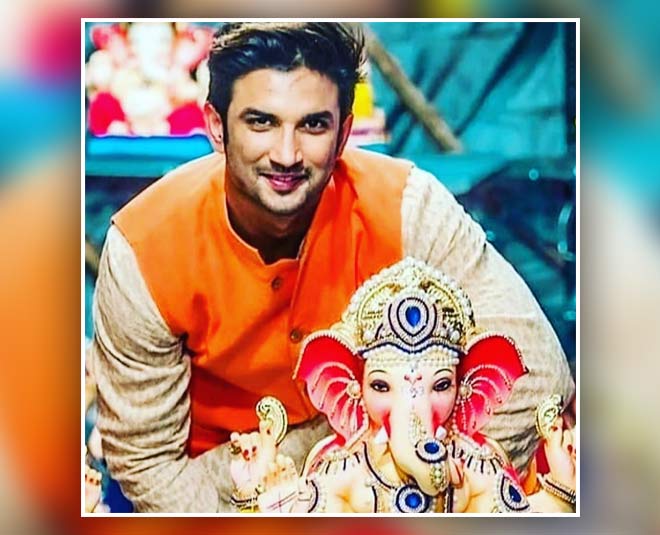 When Sushant's brother-in-law started posting his blogs, a lot of Sushant's fans started asking him questions related to Sushant's demise. Vishal shared, "I have noticed that a lot of people are asking me for clarifications and details about Sushant's death case. I have been asked questions on post-mortem and other specific questions. I want to tell you that I don't know a lot of details myself just like you guys and I am not asking those questions to family in India on purpose. Everyone is stressed and I don't want to add more to it."
He also shared that he is hoping for an unbiased investigation of what exactly happened to Sushant and why he could not be saved. He appealed everyone to keep pressing the truth so that all his supporters and well-wishers can find peace.
Sushant Singh Rajput's case is now with CBI. It happened almost after a month Sushant's father KK Singh filed an abetment to suicide case against Rhea Chakraborty and her family members. The CBI probe into Sushant's death was granted by the Supreme Court last week. For more updates, stay tuned!