Sara Ali Khan made her Bollywood debut with Sushant Singh Rajput starrer Kedarnath. Though this Abhishek Kapoor directorial failed to work at the box office, it won Sara Ali Khan a lot of appreciation for her acting skills and screen presence. One thing, however, that didn't hit headlines back then was Sushant and Sara's relationship. Well, that's what Sushant Singh's friend Samuel has to say. Read on.
Sara Ali Khan And Sushant Singh Rajput's Bonding During Kedarnath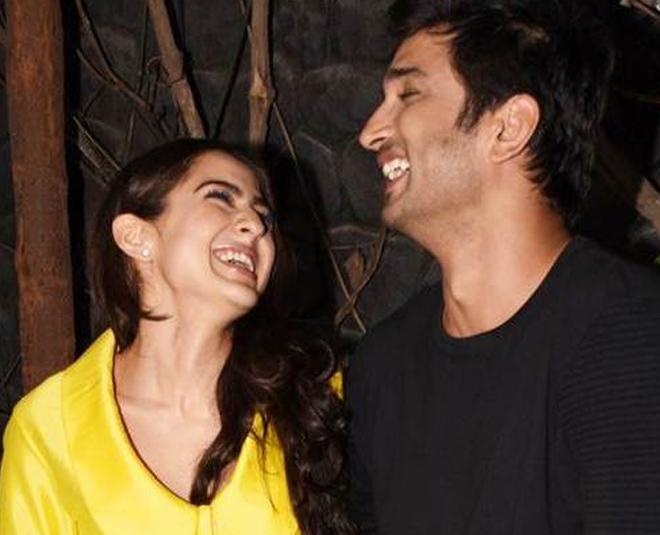 Late actor Sushant Singh Rajput's friend Samuel Haokip recently took to his Instagram handle and shared that Sushant and Sara were once inseparable and had a lot of respect towards each other but then suddenly things changed.
His first post read, "I remember the time during Kedarnath promotions... Sushant and Sara were totally in love...they were inseparable...so pure and childlike innocence. They both had tremendous respect for each other which was so rare to see nowadays in relationships."
"Sara along with Sushant had genuine respect for everyone in Sushant's family...be it family, friends and even staff. I wonder whether Sara's decision to break up with Sushant right after Sonchiriya's box office performance was due to any pressure by the Bollywood mafia," read Samuel's second post.
Don't Miss: Sara Ali Khan And Kartik Aaryan Breakup After Months Of Dating, This Is The Reason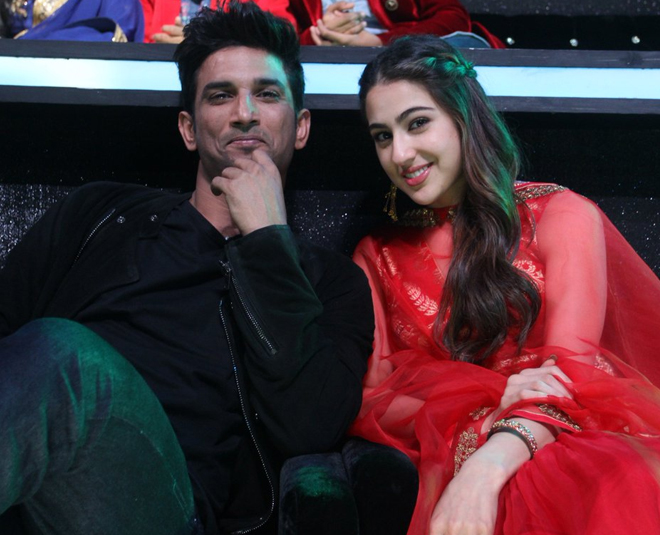 During an interview with Pinkvilla, Samuel also shared how his breakup with Sara Ali Khan impacted Sushant at that time. He said that after a day or two of Son Chiriya's release, the two broke up. He said that it was brutal for Sushant as first he suffered from the failure of his movie and next with the breakup.
Kangana Ranaut Slams Sara Ali Khan
Sara Ali Khan's rumoured affair with Sushant Singh Rajput is the talk of the town at the moment. Kangana Ranaut recently took to her Twitter and wrote, "News of SSR and Sara affair was all over the media, apparently they were even sharing a room during their outdoor, why these fancy Nepotism kids show dreams to vulnerable outsiders and then publicly dump them? No wonder he fell for a vulture post that."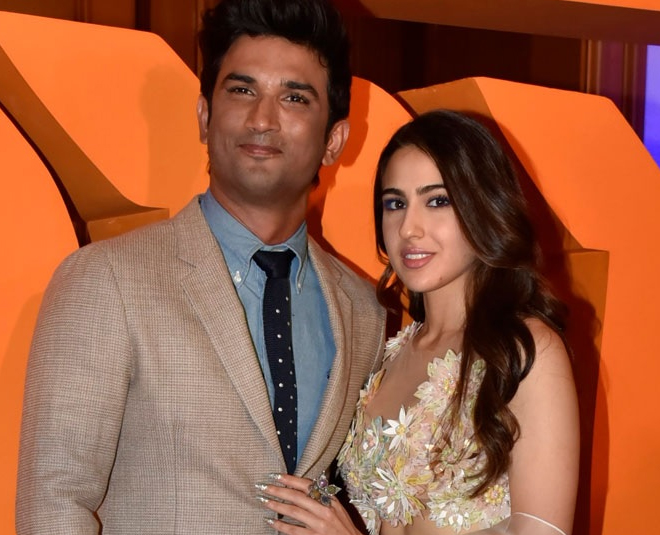 Next, she went on to compare Sara and Sushant's relationship with Hrithik and her relationship. She wrote, "I believe Sara must've loved him he wasn't a fool to fall for a girl whose affection isn't genuine but she must have been under pressure, what I shared with Hrithik was genuine at that point I still have no doubts about it why suddenly he became so hostile is still a mystery to me."
Don't Miss: Latest Updates: Investigation Of Sushant Singh Rajput's Sudden Demise In A Timeline
Samuel's Instagram post has brought in a new twist in Sushant Singh Rajput's case. Ever since the FIR was filed by Sushant's father, Sushant's sudden demise has become the talk of the town. The Supreme Court recently handed over the case to the CBI. The team has already started to investigate. The CBI team has already collected all the data of Sushant Singh Rajput including his phone, laptop, and forensic reports. According to reports, CBI will next visit Sushant Singh's flat where he was found dead and all those who arrived at his place after his death. The CBI team has already recorded the statements of Sushant's father and elder sister Rani Singh.
Sushant Singh Rajput's fans all over the world are happy that the case has now got into he hands of the CBI and they have full faith that Sushant will now get justice. We are all soon getting closer to the final verdict on Sushant Singh Rajput's case. For more updates on the story, stay tuned!
Did you like this article ?