Unlike older times, many people are now living in small one-bedroom apartments. This is especially the case with people residing in metropolitan cities. Due to the increasing population, many are forced to live their lives in congested areas. But this doesn't mean that your house can't look beautiful. Decorating small rooms can be challenging as you want it to serve as a multipurpose place, but, on the other hand, mindfully designing them is also one of the fun things to do. If you also live in a small space and are looking for some creative ideas to adorn your room, read on to take some cues!
Use Colour To Separate Spaces
Since you want your room to be your bedroom, study room, dining room, and also a place where you can relax, you need to separate it all somehow. While the physical partition isn't possible, try playing around with colours. You can use separate hues or go with shades of the same colour. In front of your study table, keep the shade lighter. But when it comes to the dining area use a darker shade to create depth. If it is a rented apartment and you can't paint it, invest in wallpapers.
Don't Miss: Bid Bye To Boring Curtains With These Quirky Décor Ideas
Dining Room On The Balcony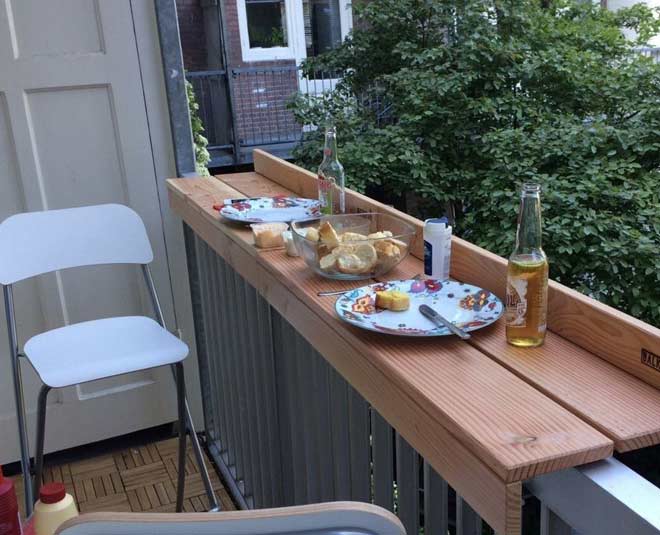 A home should be elegant, and a balcony dining area is exactly what you'll need. You might need to protect it from bugs (natural mosquito repellent) and rain, but with a little shading, you will be able to enjoy an amazing view while having your meal every day. Don't forget to install lights, it will uplift the whole vibe of that area. Balcony dining space can also be a great excuse for spending time outdoors and getting some fresh air, especially when we are spending most of our time at home.
Library Over Bed
If you are a reader and have a lot of books, the area above your head is the perfect place to store them. Not only it will create a quirky backdrop, but it will also be amazingly convenient to pick books if you want to read them at night (eye care tips). You will just be needing to install some shelves. These are easily available on online shopping websites. You can also look for second-hand shelves. Just paint them, decorate them and it will be perfect to use as a multipurpose area of the room.
Washing Machine Under Kitchen Sink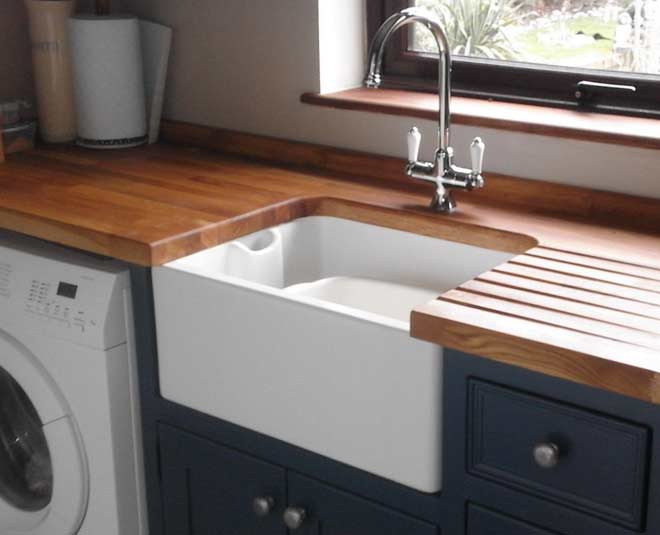 Bigger equipment like washing machine, dishwasher, microwave, etc occupies too much space. That's why it is essential to place them smartly. A washing machine can be placed underneath your kitchen sink to save space. One-bedroom apartment's washrooms are not that huge that can accommodate a washing machine and keeping them in the room can take up too much of the area and might create a mess with water flowing. Under the sink, you won't have to worry about adding or draining water.
Don't Miss: These Indoor Plants Need The Least Attention
Pull Out Bed
If there's no cupboard in your room, instead of buying separate space-eating furniture, invest in a multipurpose pull out bed. It gives you ample storage area and also doesn't fill up your room too much. If you already have a bed, you can also get a custom made pull out bed at a reasonable cost.
If you liked this article, do comment on our Facebook page. Stay tuned to HerZindagi to read more updates.